Feature
TFC Flashback: Reds trade No. 1 pick, select Bekker at No. 3 at 2013 draft
Toronto FC was wheeling and dealing at the 2013 MLS SuperDraft, and ended up taking Canadian Kyle Bekker with the third overall pick.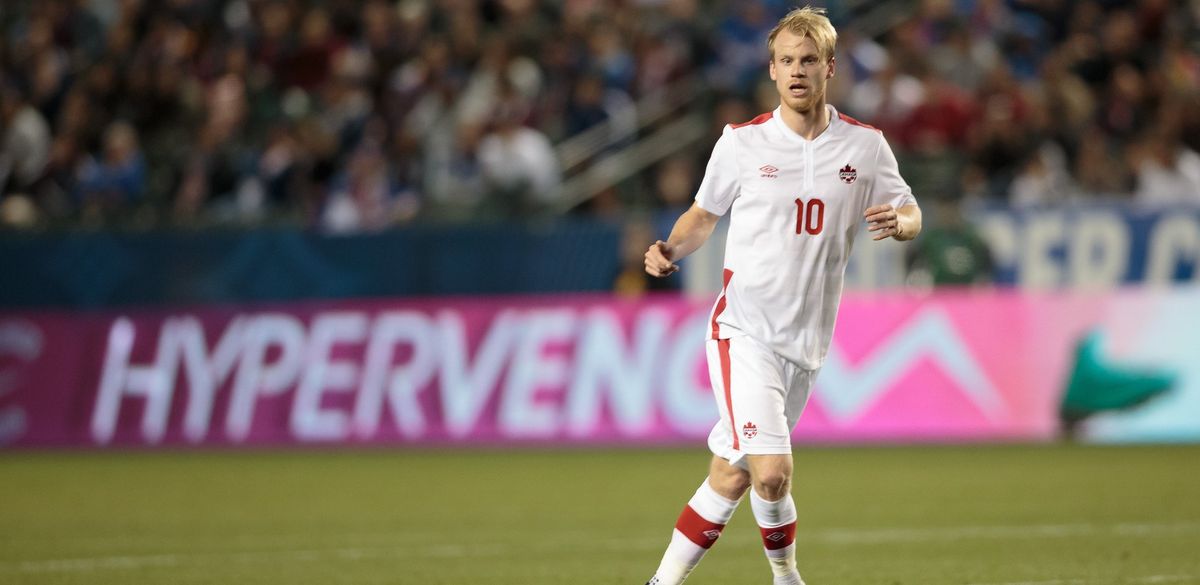 In this special flashback series for TFC Republic, I examine interesting moments in the history of Toronto FC.
This week, we'll examine what went down at the 2013 MLS SuperDraft in Indianapolis when TFC had the No. 1 overall pick.
TFC Republic is on a free trial this week, so please enjoy this story and many more that will come out from behind the paywall until Sunday, Aug. 28.
You can subscribe to TFC Republic by
CLICKING HERE
, or by clicking on the subscribe button on the home page. A monthly subscription costs just $8, while a yearly subscription is $50 (a savings of 48%).
Toronto entered the 2013 MLS SuperDraft in the catbird seat.
TFC was not only sitting on the first overall pick (by virtue of finishing last place in 2012) but also had the third selection, acquired in a trade with Portland that sent Ryan Johnson and Milos Kocic to the Timbers.
But the Reds pulled off a trade the day before the draft, sending the No. 1 pick to the New England Revolution in exchange for the No. 4 pick and General Allocation Money.
TFC ended up using the No. 3 selection on Boston College midfielder Kyle Bekker (from Oakville, Ont.). After picking Bekker, Toronto turned around and traded its fourth selection to the Vancouver Whitecaps for the 10th pick and GAM. But the Reds weren't done trading, as they sent the No. 10 pick they received from Vancouver to the Seattle Sounders for the 16th pick and more GAM.
At No. 16, Toronto picked Oregon State forward Emery Welshman, a native of Mississauga, Ont.
TFC's selection of Bekker was a bit of a surprise as GM Kevin Payne told this reporter on the night before the draft that he had doubts as to whether the young Canadian (who stood five-feet-ten-inches and weighs 165 pounds) could adapt to the physical nature of MLS.
"He's a good player and he had a very good [MLS combine]. But I think there's some questions about his size, and whether he can adapt to the speed and the physical nature of MLS. It's really a size issue with him," Payne said at the time.
But after the draft, Payne admitted it was all a ruse, and that he had his eye on Bekker all along.
"Ordinarily in life, I tell the truth. But when it comes to this, I don't usually tell the truth. We were really worried that somebody would try to move ahead of us and make a deal with [New England or Chivas USA]. That was the biggest concern when we moved down to four," Payne said.
"We wanted to make people think they could relax a little bit and still potentially get [Bekker]. … We wanted to try to protect ourselves, just in case. We weren't being entirely forthcoming and for that I apologize."
As for Bekker, he didn't at all mind the Cloak and Dagger routine, because he ended up with Toronto.
"Being a Canadian, it's an honour. And with it being my hometown club, it adds a little bit more special feeling to it," Bekker said.
Whatever became of the No. 1 pick that Toronto traded away?
New England ended up using it to select defender Andrew Farrell from the University of Louisville. Farrell was a semifinalist for the MAC Hermann Trophy in 2012, awarded to the top NCAA player, and was considered one of only a handful of players in that year's draft class who could immediately enter the league and start for their MLS club. He also had the added bonus of being a Generation adidas player, a special designation given to certain draft prospects who don't count against the MLS salary cap.
---
---
At age 30, Farrell is still going strong with New England to this day, having played in 306 regular season and playoff games for the Revolution since making his MLS debut during the 2013 season.
Bekker, 31, didn't catch on at TFC. He only ended up making 29 appearances for the Reds over the 2013 and 2014 seasons before being traded to FC Dallas prior to the 2015 campaign. From there, Bekker moved on to the Montreal Impact before being released at the end of the 2016 season. Since then, the Canadian international has bounced around teams in lower leagues, and has served as captain of Forge FC in the CPL since 2019.
Welshman, 30 only made one appearance for TFC in 2013 before being released by the club after the end of the season. He currently plays for Forge FC.
(Top photo courtesy of Canada Soccer)
---
TFC Republic is a paid-subscription website. All of the content at TFC Republic is behind a paywall, and you need to be a subscriber to access it. It costs only $8 for a one-month subscription, or $50 for a full year (prices include 13% GST/HST). What a great deal, eh?  Don't miss out, and order your TFC Republic subscription today!