CanWNT
Canada eliminated from World Cup after loss to Australia
The Canadian women's team is going home early as a result of a humbling 4-0 loss to the co-hosts on Monday in Melbourne.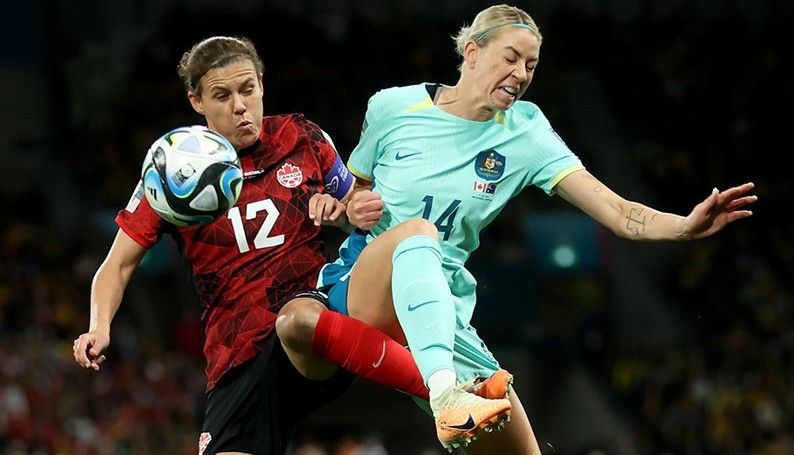 Canada 0, Australia 4 (Raso 9', 39'; Fowler 58'; Catley 90'+4')
Canada 1st Olympic champs not to advance to knockout round
Sophie Schmidt earns 224th cap in her last game for Canada
The Canadian women's team let it be known it felt it wasn't getting the respect it deserved ahead of this summer's FIFA World Cup.
But respect is earned – it's not automatically given. And while winning an Olympic gold medal was an impressive feat, finding success at the World Cup is an entirely different matter.
It's a lesson the Canadians learned the hard way on Monday as they crashed out of the tournament with an embarrassing 4-0 loss to co-hosts Australia at Melbourne Rectangular Stadium.
In doing so, Canada became the first reigning Olympic champion to fail to advance out of the group stage at the FIFA World Cup. This was the first time the Canadian team has conceded four goals in a World Cup match since a 4-0 loss to France in the group stage of the 2011 tournament.