CanWNT
Canada vs. Australia: What you need to know
Canada will try to make it two wins in a row against Australia when the sides meet on Tuesday at Sydney's Allianz Stadium.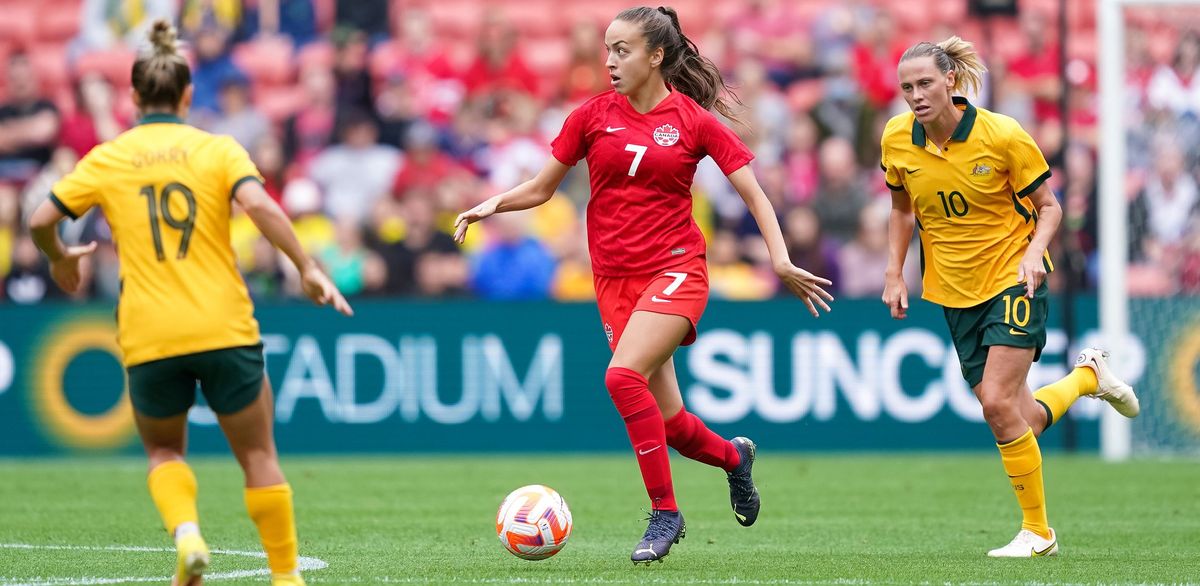 The Canadian women's team's preparations for next summer's FIFA World Cup continues this week when it faces Australia in the back end of a two-match series.
The Reds earned a 1-0 win in Brisbane on Saturday on the strength of Adriana Leon's strike in the 11th minute. It was her 25th international goal for Canada. Kailen Sheridan made a number of big saves to record her 15th clean sheet in 27 appearances.
"Overall (I'm) really, really happy," Canada coach Bev Priestman said after the win. "To be honest, it's the stuff that I love about this team. When you're faced with that level of adversity, they step up and they do whatever it takes to win … I really enjoyed some of the football we played. It was dynamic."
Here's what you need to know about Tuesday's game (5:40 a.m. ET) between Canada and Australia at Sydney's Allianz Stadium.