CanWNT
Canada beats Brazil via penalties to advance at Tokyo Olympics
Stephanie Labbé was the hero for Canada on Friday, coming up big in a penalty shootout win over Brazil in the quarter-finals at the Tokyo Olympics.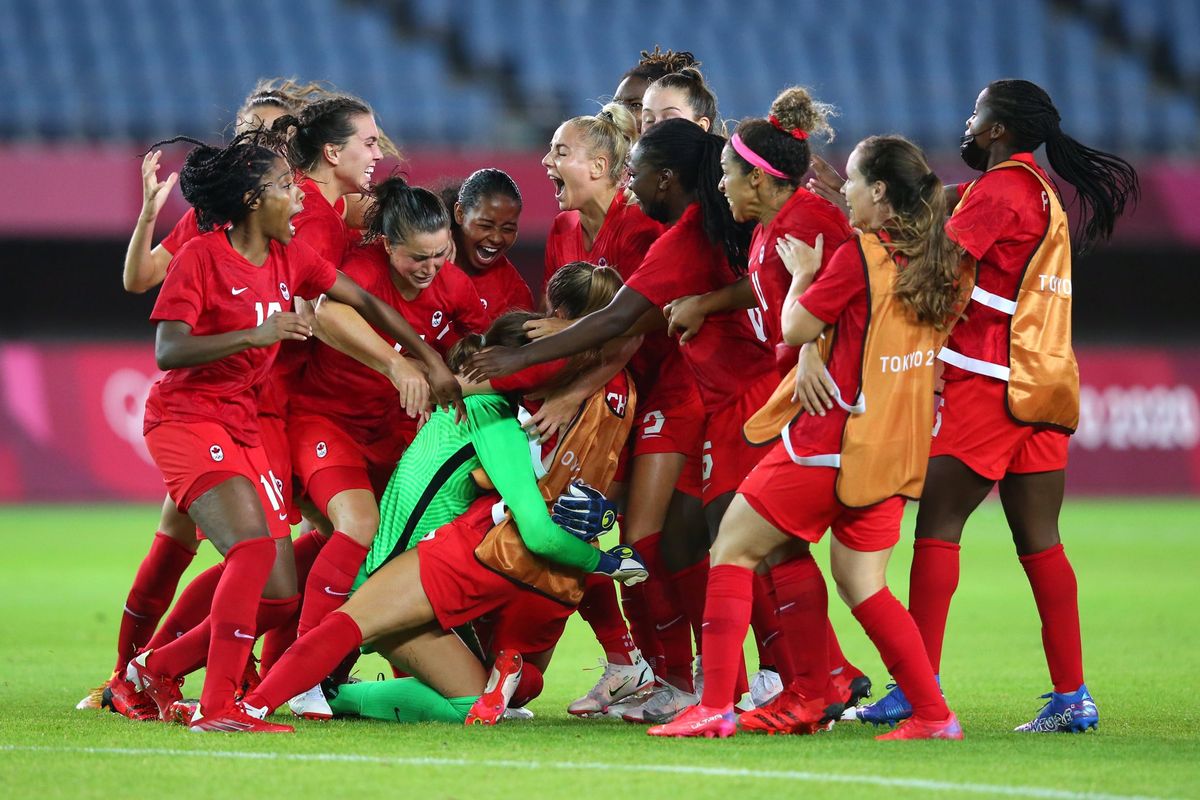 Canada 0, Brazil 0
Stephanie Labbé makes 2 saves in 4-3 shootout win
Canada advances to semis for 3rd straight time
The Canadian women's team will get a chance to change the colour of the medal at the Tokyo Olympics.
Goalkeeper Stephanie Labbé made two fantastic saves to guide Canada to a dramatic 4-3 win in a penalty shootout over Brazil on Friday at the Miyagi Stadium in Rifu, sending the Reds through to the semifinals for the third consecutive time.
Labbé put in a player-of-the-match performance in keeping a clean sheet during 120 minutes of regulation and extra time by putting her body on the line to make a number of big saves, before being the hero in the shootout when she stopped attempts by Andressa and Rafaelle.
Canada, No. 8 in the current FIFA world rankings (one spot behind Brazil), advances to the semifinals where it'll face No. 1 United States on Aug. 2.