Video blog
CanMNT Talk: Canada impresses vs. lowly Cuba, but tougher challenges ahead
Liam Millar had a breakout game for Canada in a must-win situation vs. Cuba at the Concacaf Gold Cup.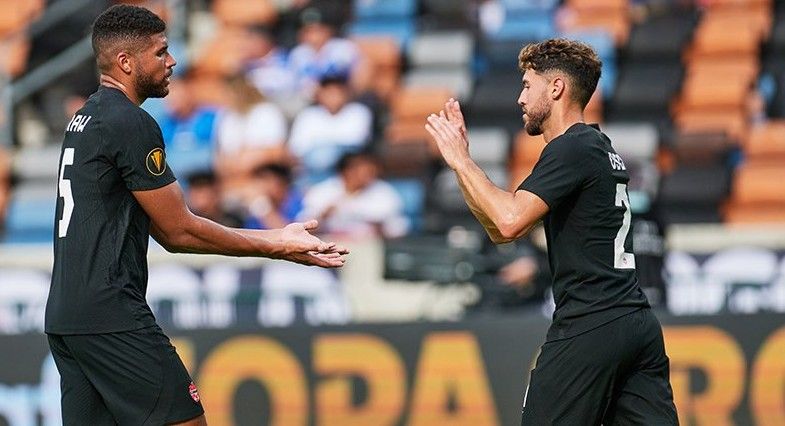 After looking flat and uninspired in draws against Guadeloupe and Guatemala, the Canadian men's team finally came good in earning 4-2 win over Cuba on Tuesday night in Houston.
Junior Hoilett, Jonathan Osorio, Jayden Nelson and Liam Miller scored for Canada, who finished in second place in Group D, just one point ahead of Guadeloupe and two points behind leaders Guatemala. By virtue of its top-two finish, Canada booked its spots in the quarter-finals.
A loss or draw to Cuba would have eliminated the Canadians, but John Herdman's side admirably handled the pressure of the must-win situation with its best performance of the tournament, highlighted by a breakout effort from FC Basel winger Liam Millar.
In this latest video blog, we discuss Canada's performance against Cuba, and look ahead to Sunday's knockout game vs. the United States.
Watch the video below: