CanWNT
Canada battles England to stalemate in opener at Arnold Clark Cup
Janine Beckie's second-half goal allowed the Canadians to earn a share of the points against the Lionesses.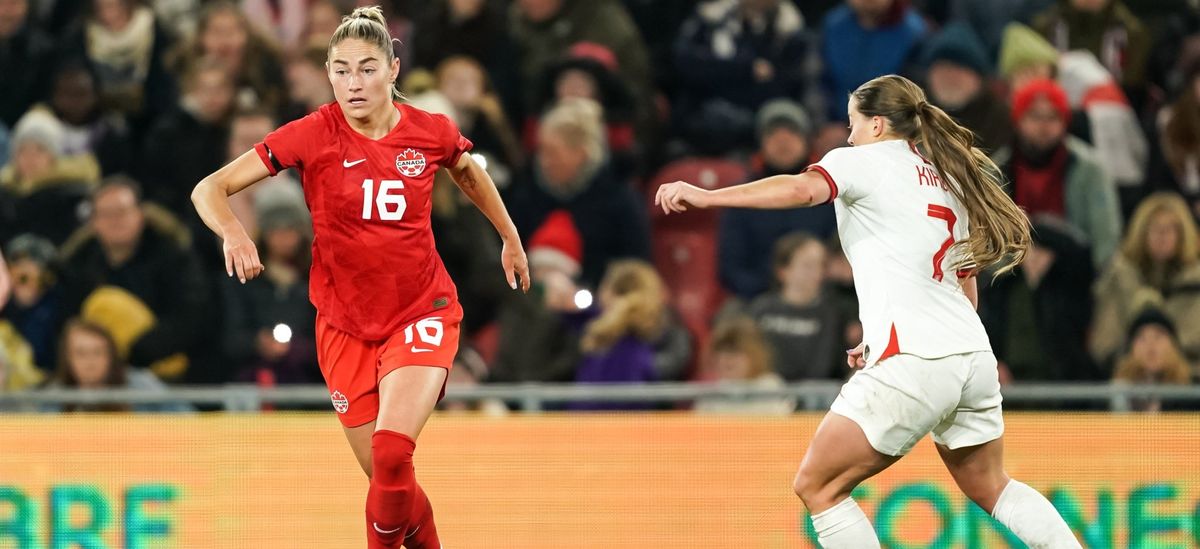 Canada 1 (Beckie 55'), England 1 (Bright 22')
Fleming wore captain's armband for 1st time with senior team
Beckie ties Lang as Canada's 4th all-time leading scorer
In deciding to play in the Arnold Clark Cup, Bev Priestman wanted the Canadian women's team to test itself against some of the top nations in Europe in order to take the next step in its progression.
Canada got exactly what it bargained for in its opening game of the four-nations tournament, as the Reds overcame a sluggish first half to earn a 1-1 draw against England on Thursday at Riverside Stadium in Middlesbrough.
Janine Beckie's beautiful curling shot from 19 yards out cancelled out an amazing volley from Millie Bright that gave the Lionesses the lead midway through the opening half.