CanWNT
Canada shuts out Morocco in international friendly
The Canadian women's team finished off the October window with a win over the African nation on Monday in Jerez, Spain.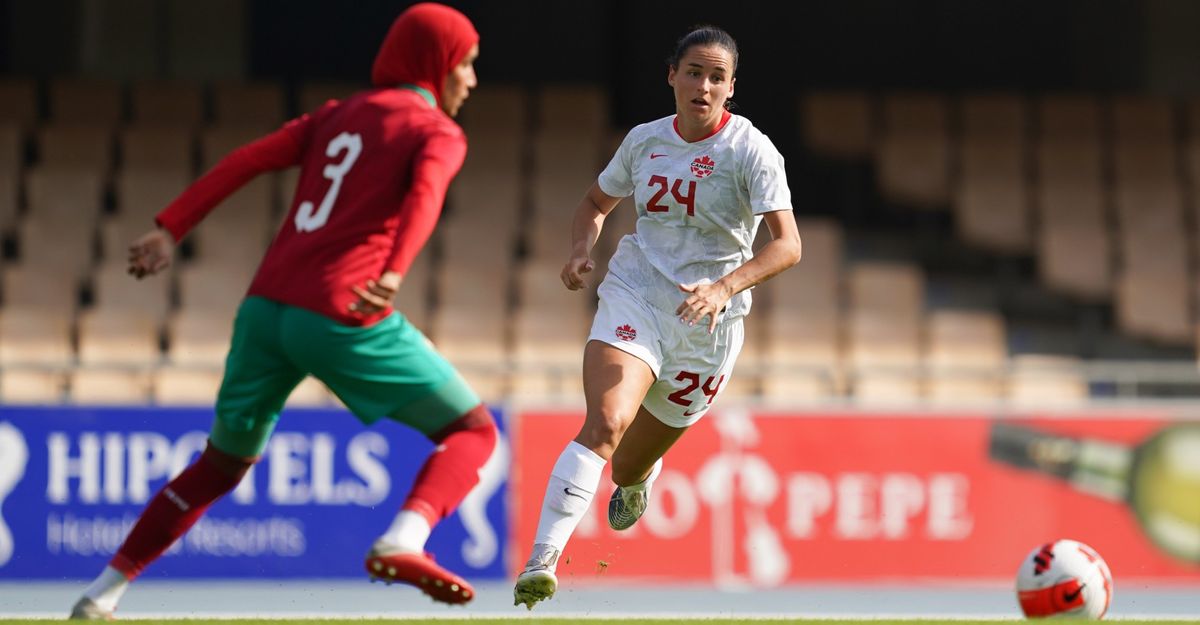 Canada 4 (Fleming 24'; Viens 54'; Beckie 84'; Laris­ey 90'), Morocco 0
Viens scores her 3rd goal, collects 2 assists
Canadians now have a 10-2-3 record this year
For the second straight time in five days, the Canadian women's team was made to work hard for a victory over a lower-ranked nation.
Jessie Fleming, Évelyne Viens, Janine Beckie and Clarissa Laris­ey scored to guide Canada to a 4-0 win over Morocco in Monday's international friendly at Estadio Municipal de Chapín in Jerez, Spain.
Viens was the player of the game, as the Canadian forward notched her third goal in 12 international appearances, and collected a pair of assists
"She just looks like she's enjoying herself rather than have the weight of the world on her shoulders … I just asked her to relax and do exactly what she does at [her] club. And arguably she's done that. I'm really happy for her," coach Bev Priestman said of Viens after the game.