CanWNT
Canada thrashes New Zealand in 'Celebration Tour' opener
Canada cruised to a 5-1 win in an international friendly on Saturday in Ottawa in its first game since winning gold at the Tokyo Olympics.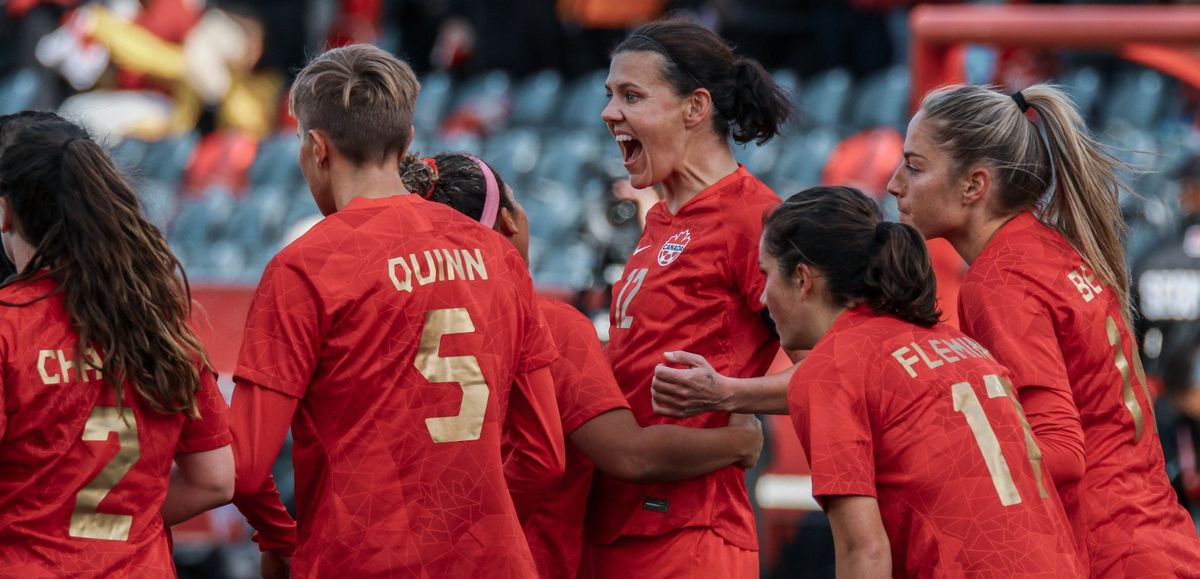 Canada 5 (Fleming 12'; Sinclair 41'; Prince 57'; Leon 75', 82'), New Zealand 1 (Percival 71')
Sinclair scored her 188th international goal for the Reds
Canadians' previous home game was on May 18, 2019
The Canadian women's team made up for lost time in emphatic fashion on Saturday afternoon.
Out of action since winning gold at the Tokyo Olympics, Canada showed no signs of rust in rolling to an easy 5-1 win over New Zealand in an international friendly before 16,386 fans inside Ottawa's TD Place Stadium.
Second-half substitute Adriana Leon bagged a brace, while Jessie Fleming, Christine Sinclair and Nichelle Prince also scored for Canada in the opener of a two-match 'Celebration Tour' series between these two nations. They'll meet again next Tuesday at Stade Saputo in Montreal.
It was a dominant showing by the Olympic champions, who were never put under any kind of serious pressure by New Zealand. Fleming put in a commanding performance in central midfield, Deanne Rose showed a lot of hustle, and Janine Beckie drove the attack forward with her probing runs and dangerous balls into the box while being deployed as a right fullback. Beckie was Canada's best player in the day, acting as a key playmaker who had a hand in setting up most of the team's goals.