CanWNT
Canada vs. New Zealand: What you need to know
Bev Priestman has promised it'll be a different starting 11 for Canada from the weekend when it plays New Zealand on Tuesday.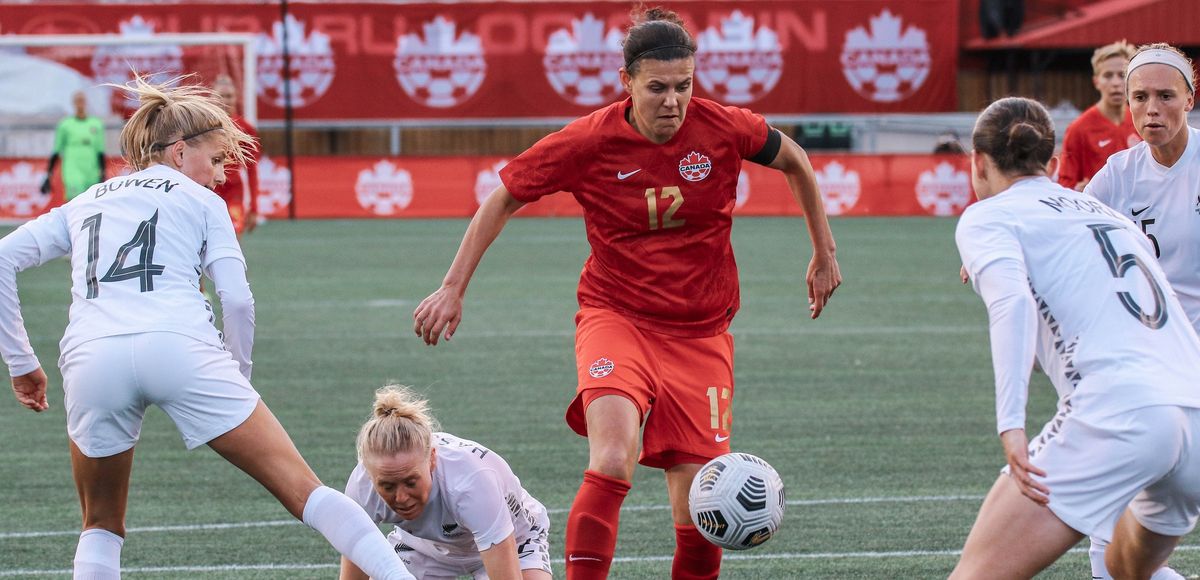 Canada put on a show in its homecoming over the weekend.
Out of action since winning gold at the Tokyo Olympics, the Canadian women's team cruised to a 5-1 win over New Zealand on Saturday in an international friendly before 16,386 fans at Ottawa's TD Place Stadium, their first game on home soil since 2019.
Christine Sinclair scored her 188th international goal for the Reds, while Adriana Leon (a brace), Jessie Fleming and Nichelle Prince also scored for Canada in the opener of its two-game series against New Zealand.
"It's great to be back home and some of us were joking that we couldn't remember that last time we played at home,'' Sinclair told reporters after the match. "To be able to celebrate this gold medal with the fans, it's obviously a special moment and something to celebrate and to see the little kids in the stands, it's pretty special."
Here's what you need to know about Tuesday's contest (7:30 p.m. ET) between Canada and New Zealand at Montreal's Stade Saputo.