CanWNT
Canada vs. Nigeria at the World Cup: What you need to know
The Canadian women's team kicks off its FIFA World Cup campaign with a tricky test vs. the Super Falcons on Thursday in Melbourne.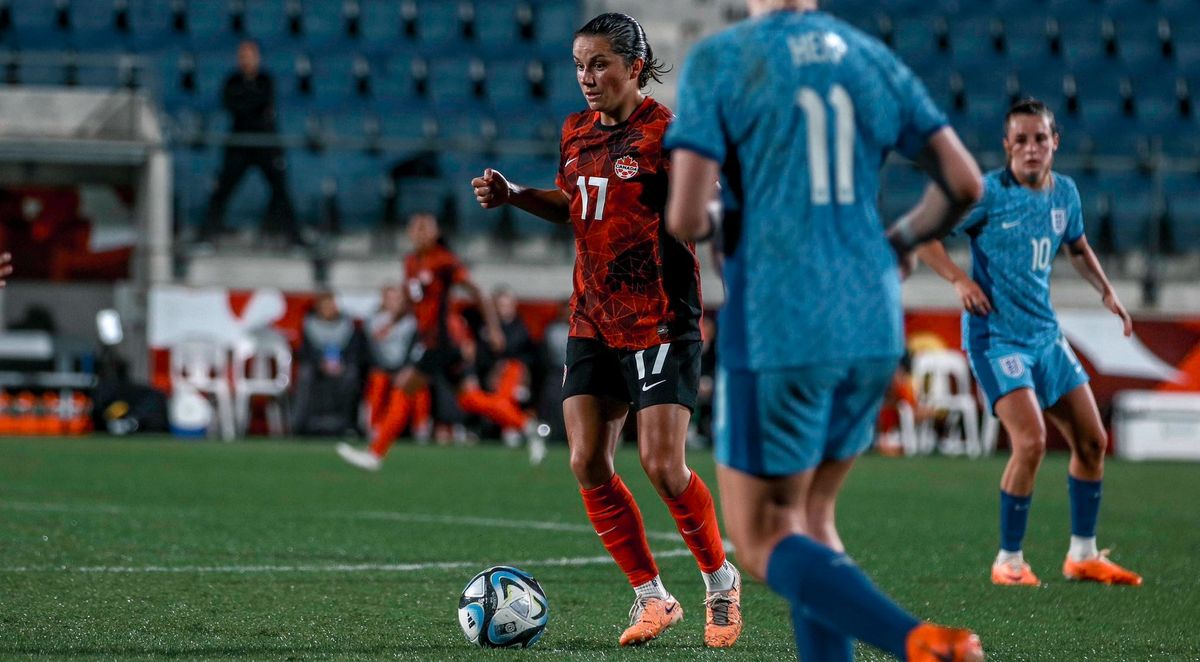 And so it begins for the Canadian women's team.
The reigning Olympic champions begin their journey at the FIFA World Cup this week, looking to build upon their gold-medal success two years ago in Tokyo.
Canada is ranked No. 7 in the world and thus isn't considered among the top tournament favourites. Bev Priestman's side has talked about feeling disrespected by the rest of the soccer world since Tokyo, so this is the perfect opportunity to prove them wrong.
Leading the way for Canada will be iconic captain Christine Sinclair, who at age 40 will be competing in her sixth (and final?) World Cup. But the core of the Olympic team remains pretty much place, so much will be expected of the Olympic champions this summer.
Here's what you need to know about Thursday's game (10:30 p.m. ET/TSN) between Canada and Nigeria at the Melbourne Rectangular Stadium.