CanWNT
Canada shut out by Spain in Arnold Clark Cup finale
The Canadians were out-possessed and out-played in their last match of the four-nations tournament in England.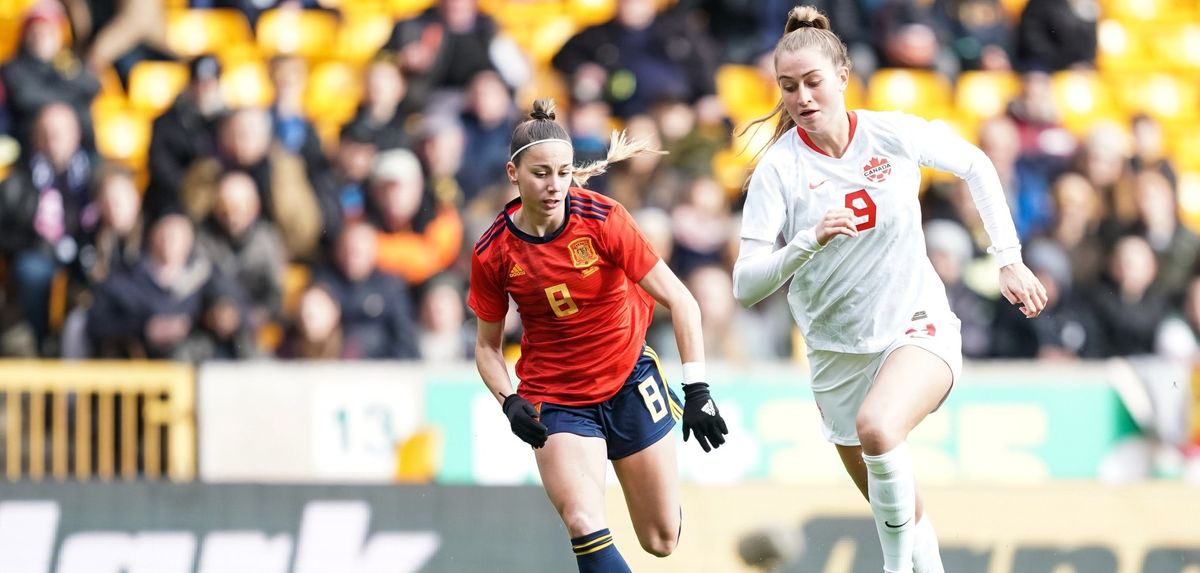 Canada 0, Spain 1 (Putellas 21')
Canadians finished tournament with 4 points
Marie-Yasmine Alidou earns her 1st cap for Canada
Canada learned first-hand on Wednesday why Spain is a rising power in the women's game, and one of the favourites going into this summer's European Championship.
Needing three points to win the Arnold Clark Cup, the Canadians fell short in a 1-0 loss to the Spanish at Molineux Stadium in Wolverhampton, England.
A first-half goal from Barcelona forward Alexia Putellas, the reigning world player of the year, proved to be the difference on the day for Spain, who are now unbeaten in 19 games (17 wins) and haven't lost since a 1-0 setback against the United States at the 2020 SheBelieves Cup. Incredibly, Spain has only conceded one goal during its unbeaten streak, and that came in a 1-1 stalemate vs. Germany last week.