CanWNT
Canada shut out by U.S. in SheBelieves Cup opener
The lingering labour dispute with Canada Soccer cast a long pall over the Olympic champions in their loss to the Americans on Thursday.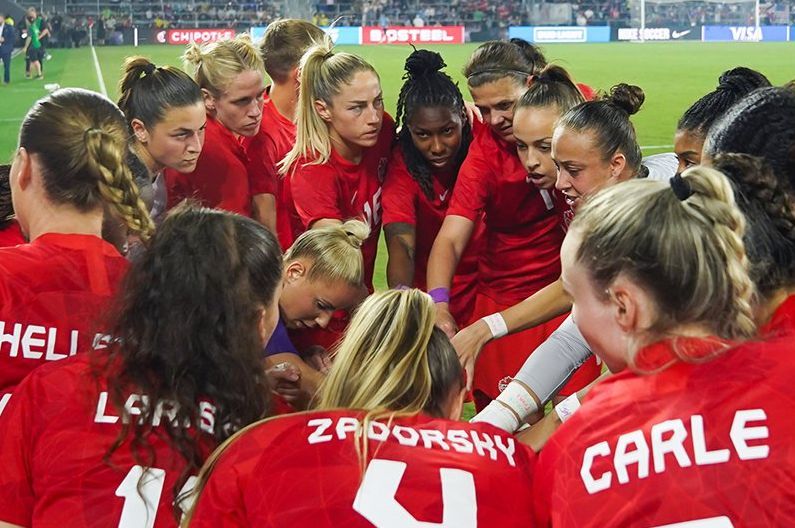 Canada 0, United States 2 (Swanson 7', 34')
Canadian defence undone by a brutal opening 20 minutes
Players wore purple as a sign of protest for gender equality
Soccer was secondary as the 2023 SheBelieves Cup kicked off on Thursday, which explained in part why the Canadian women's team was played off the park by the United States.
Canada suffered a humbling 2-0 loss at Orlando's Exploria Stadium in a performance marked by a string of uncharacteristic giveaways and mental lapses. But while such a poor showing by the Olympic champions would normally be cause for concern with the FIFA World Cup just five months away, this one comes with a rather large asterisk.
A bitter labour dispute between the women's team and Canada Soccer cast a large shadow over this game. The Canadian players went on strike last week over cutbacks in funding to its program and what they viewed as inequality in spending compared to the men's team, who also had its budget slashed for 2023.