CanWNT
Canadian women's team ends year with dull draw in Mexico
Canada was held to a disappointing 0-0 stalemate by Mexico on Tuesday night in its final game of the 2021 season.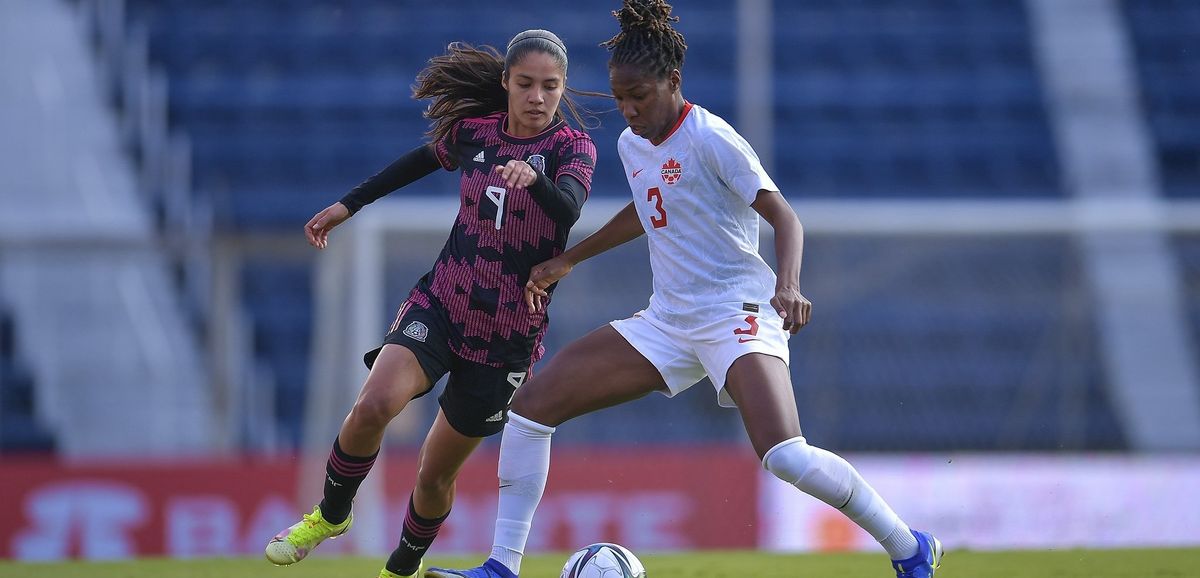 Canada 0, Mexico 0
Canadians outshot Mexicans, but squandered scoring chances
Canada finished the year with a 9-3-5 record under Priestman
There is a gold-tinged target squarely painted on the back of the Canadian women's team, a sobering new reality it was reminded of over the past few days.
Canada looked far removed from its gold-medal winning run at this summer's Tokyo Olympics on Tuesday evening, as it stumbled to a 0-0 draw against Mexico in an international friendly at Mexico City's Estadio Azulgrana. Canada outshot its hosts 10-5 (5-1 on target) but failed to convert several quality scoring chances that would have allowed it to walk away with a comfortable win.
"I'm frustrated. We've got to have that arrogance to put the ball in the back of the net. We missed the quality of some (absent) players… We felt that. But the effort of the team, and the hard work and the determination to go right until the very end (was a positive)," Canadian coach Bev Priestman told reporters after the match.
She later added: "Moving forward we have to finish our chances. We could have put the game to bed in the first half, and then again in the second half."