CanWNT
Bev Priestman: 'We needed to shift out of playing a top 10 opponent'
Nigeria will ask different questions of Canada in April's home friendlies compared to a Tier 1 opponent, the Canadian coach tells TFC Republic.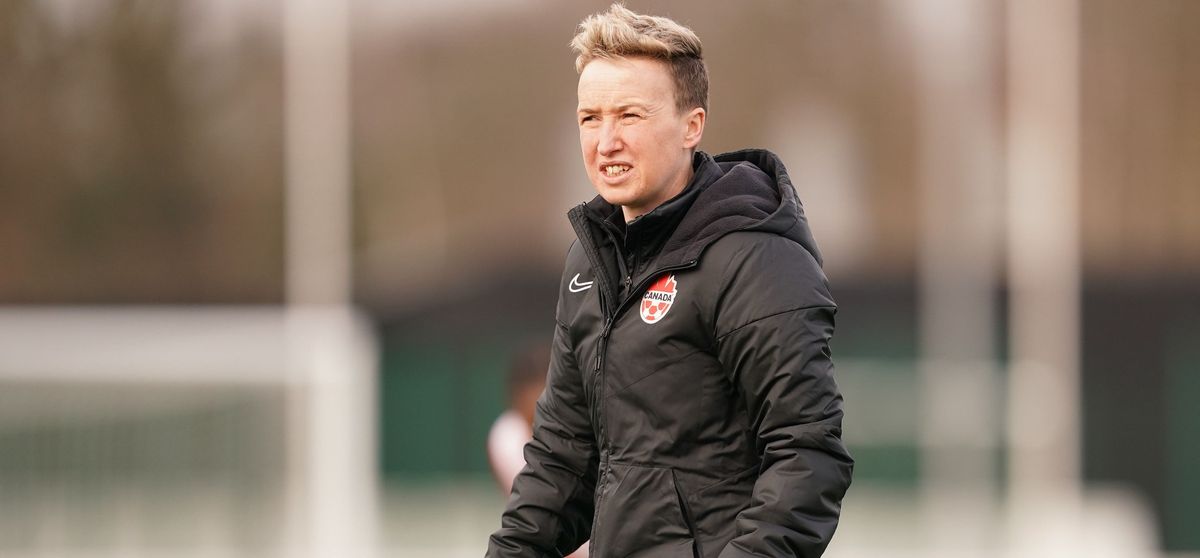 The Arnold Clark Cup tournament in February allowed the Canadian women's team to test itself against three of the top nations in the world.
Canada, ranked No. 6 in the FIFA world rankings at the time, drew hosts England (No. 8) in its opening match, before earning a rare win over No. 3 Germany, and losing to ninth-ranked Spain.
But this month, rather than face more top-tier teams, the Canadians have opted to play a different kind of opponent in Nigeria, who at No. 39 is thirty-three spots below the Reds in the current FIFA rankings. The two sides will square off in a pair of international friendlies on April 8 in Vancouver and April 11 in Victoria as part of the second leg of Canada's Celebration Tour in recognition of its gold medal victory at last summer's Tokyo Olympics.
Lining up a pair of matches against Nigeria for this international window was the best Canada could manage due to a host of reasons, coach Bev Priestman revealed in a one-on-one interview with TFC Republic.