CanWNT
Bland Canada bested by Mexico in international friendly
Canada suffered only its third loss of 2021 on Saturday, coming out on the wrong end of a 2-1 decision against Mexico.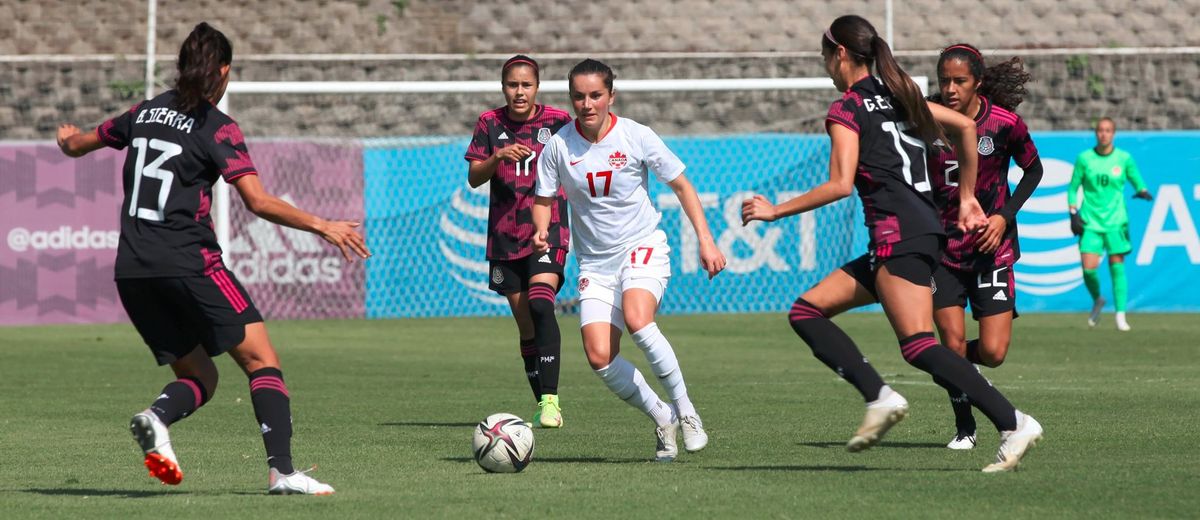 Canada 1 (Huitema 86'), Mexico 2 (Mayor 18'; Cervantes 76')
Reds' 12-game unbeaten run comes to an end
Pickett, Lacasse earn their first caps for Canada
Canadian women's team coach Bev Priestman issued a stern warning this week ahead of the Reds' exhibition match against Mexico.
"We're that gold medal target right now. We can't be the hunted. We have to keep hunting and moving forward," Priestman stated.
The Olympic champions turned out to be "the hunted" on Saturday afternoon, coming out on the wrong end of a 2-1 loss to Mexico in a closed-door friendly at the Mexican Football Federation's training facility in Mexico City. Save for a fervent final 10 minutes in attack, it was a pretty bland performance by Canada.
Substitute Jordyn Huitema scored in a losing cause for the Canadians, who saw their 12-game unbeaten run and five-match winning streak come to an end. It was only Canada's third loss in 16 contests this year - its last setback was a 2-0 loss to Brazil on Feb. 24 at the SheBelieves Cup in Orlando.