CanWNT
Newcomer Cloé Lacasse adds a touch of experience to Canadian women's team
"When you talk about high ceilings, she's only going to get better," coach Bev Priestman said about the Benfica winger.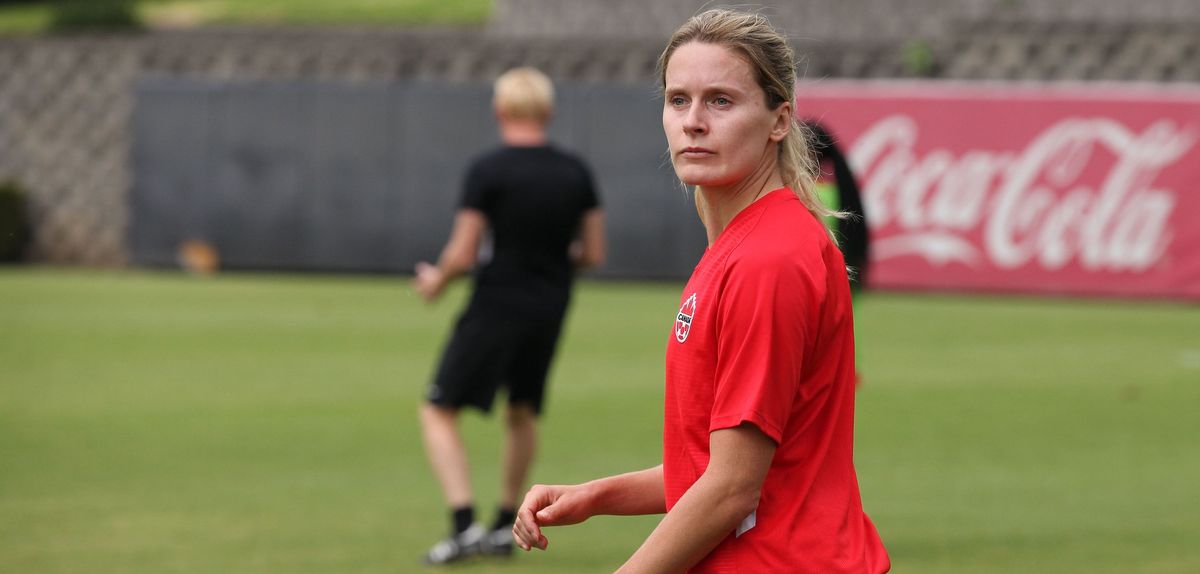 Cloé Lacasse didn't take a conventional route to break into the Canadian women's team.
Born in Sudbury, Ont., Lacasse played NCAA soccer at the University of Iowa where she was the team's top scorer during her four seasons there with 43 goals, while tallying 26 assists. She was also a first-team All-Big Ten selection in 2013 and 2014 during her tenure with Hawkeyes.
But rather than signing with a club in the National Women's Soccer league, she ended up joining ÍBV in Iceland's first division in 2015. Lacasse ended up scoring at a prolific rate in Iceland and won an Icelandic Cup, before moving to Portugal in 2019 when she signed with Benfica.