CanWNT
Desiree Scott more than just 'The Destroyer' for Canada
There's more to the veteran midfielder's game than just breaking up attacks with brave tackles. Much more, in fact, according to Bev Priestman.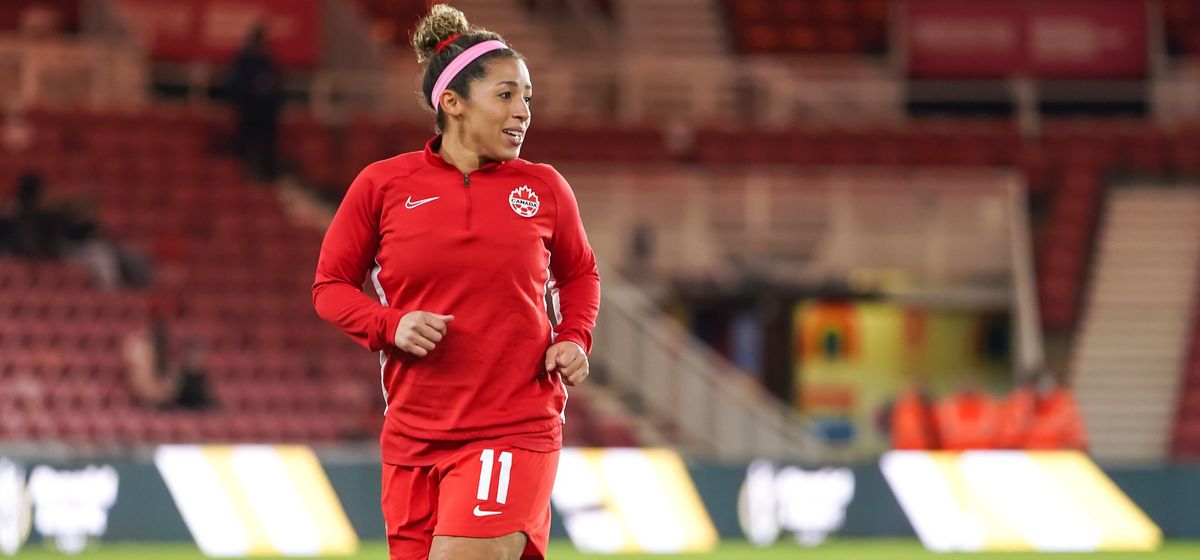 First impressions can often be deceiving, especially with Canadian midfielder Desiree Scott.
Away from the game, Scott cuts a demure figure, speaking to everybody she comes into contact with as though she's reconnecting with a long, lost friend. On the field, though, she's known for her physical and ruthless style of play, highlighted by her fearless tackling ability, her relentless box-to-box pursuit of the ball, and her never-say-die attitude.
Scott, a 34-year-old native of Winnipeg, stands a modest five-foot-three, but don't let her diminutive size or affable demeanour fool you. For more than 12 years, she has been a whirling dervish on the pitch for the Canadian women's team, supplying the side with plenty of muscle and steel in the heart of midfield.
Scott hasn't scored a single goal, and she's tallied just four assists in 173 appearances for her country. But she's established herself as one of Canada's most consistent, reliable and durable performers, playing a key role in helping the team win bronze medals at the 2012 and 2016 Olympics, and gold in Tokyo last summer.