CanWNT
The long road ahead for CanWNT's Erin McLeod
The veteran goalkeeper faces a steep challenge to crack Canada's Olympic roster for Tokyo.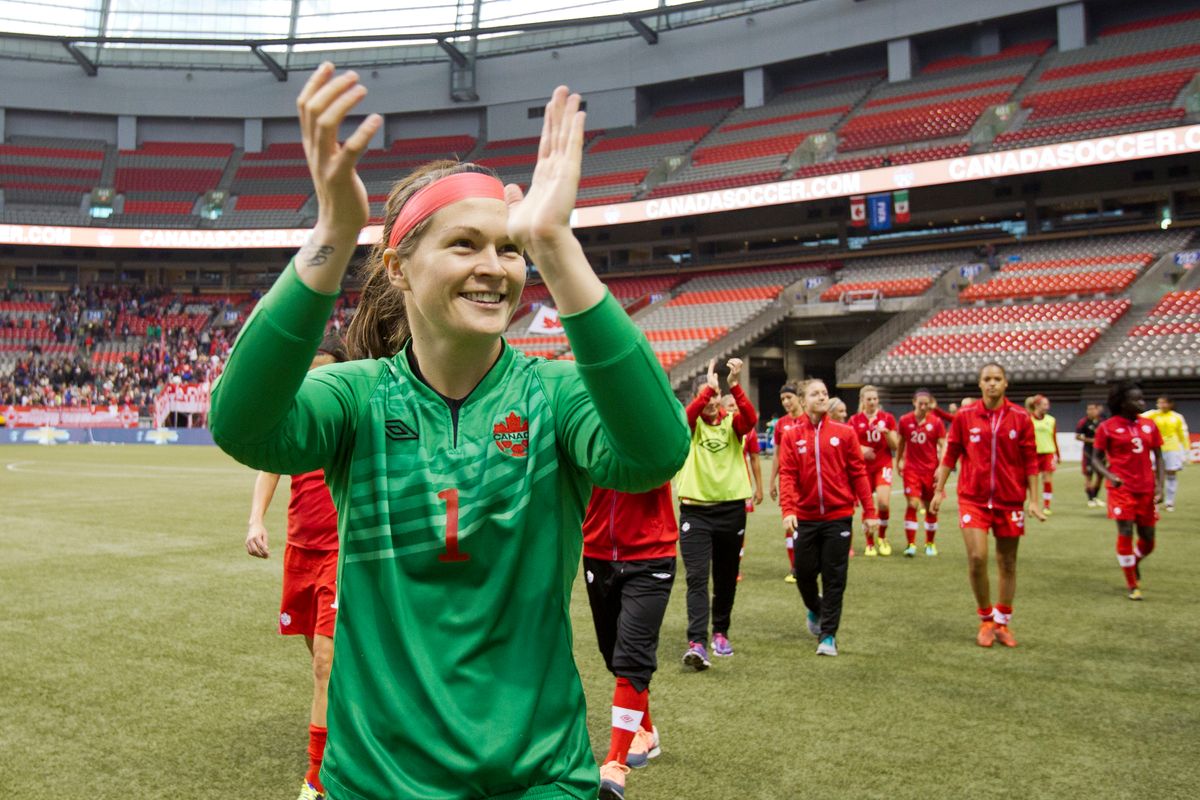 Facing adversity head on is nothing new for Erin McLeod.
The veteran Canadian goalkeeper has had her fair share of setbacks during her career, whether it was serious injuries or suffering from a lack of confidence. To her credit, McLeod has always shown incredible resilience in overcoming whatever obstacles life has placed in front of her to come back even stronger, lending credence to the old adage that you can't keep a good woman down.
At age 38, McLeod is in the home stretch of her career. It's a time when an athlete's drive tends to diminish, but that's not the case for the Alberta native. The passion and will to win still burns brightly within McLeod, which is a good thing, because she will need to call upon her trademark steely resolve once more if she hopes to make Canada's roster for this summer's Tokyo Olympics.
It's incredible to think that a player of McLeod's calibre has to fight just to earn a spot on the Canadian Olympic squad given her impressive resume. Aside from playing club soccer both at home in the NWSL and abroad (in Sweden, Germany and Iceland), McLeod is Canada's all-time leader in caps for goalkeepers with 118 (she sits 10th in all-time appearances overall), and ranks second in career clean sheets with 45 (just two behind Karina LeBlanc). She's featured in World Cups and at the Olympics, having played a starring role in Canada's bronze-medal run at the 2012 London Games when she started four of six games, including the epic semifinal vs. the United States and the third-place match against France.