CanWNT
Évelyne Viens: From humble beginnings to the Olympics
Long overlooked by the Canadian women's team, Évelyne Viens is set to make her Olympic debut this month. It's been quite the journey for the Quebec native.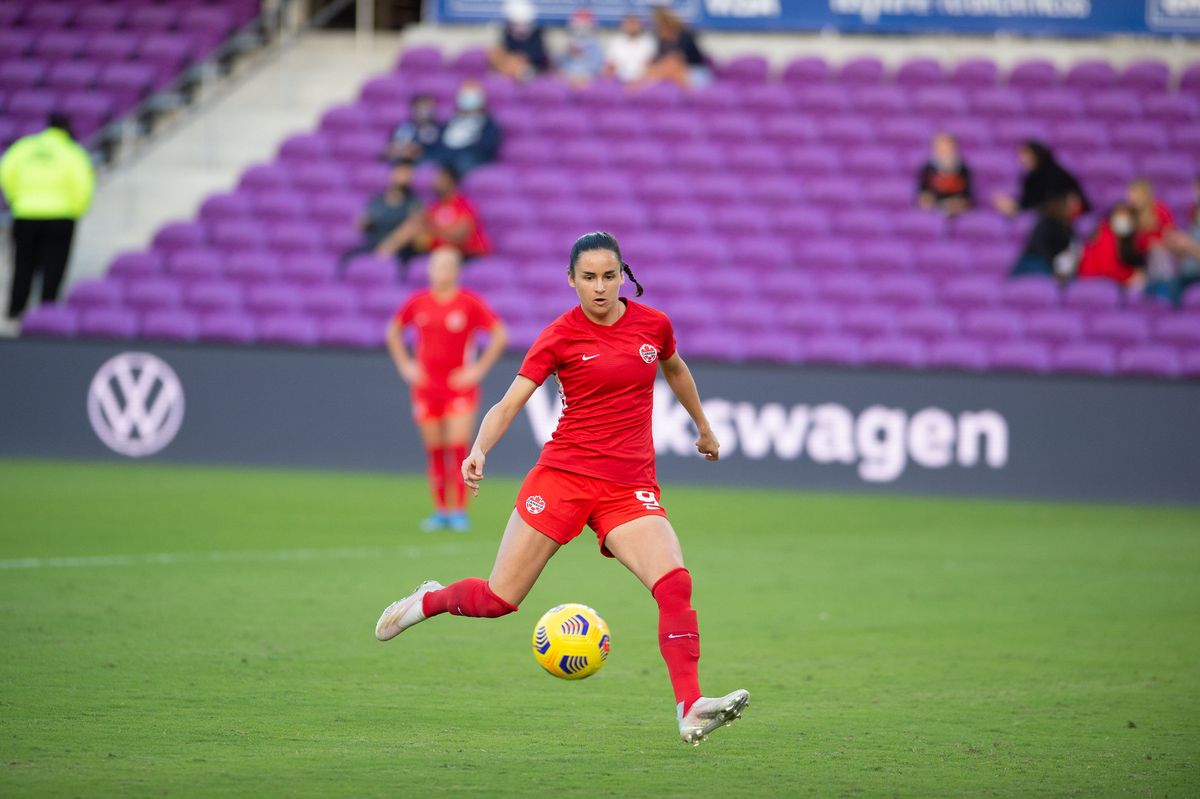 As a girl growing up in Quebec, Évelyne Viens dreamt of playing for Canada at the Olympics, once writing in an elementary school yearbook that she would one day become an Olympian.
That dream is set to come true for the 24-year-old forward when the Canadian women's team kicks off its tournament at the Tokyo Olympics next week.
Since taking over as coach last year, Bev Priestman has stressed the importance of Canada needing to "change the colour of the medal," a reference to the Reds' back-to-back bronze medals at the 2012 and 2016 Games. If the Canadian team has any hope of improving upon its pair of third-place finishes, players such as Viens will have to play a starring role in Japan.