CPL
Forge FC shuts out Atlético Ottawa to win CPL Final
Alessandro Hojabrpour's goal stood up as the winner as Forge hoisted the North Star Shield for the third time in four years.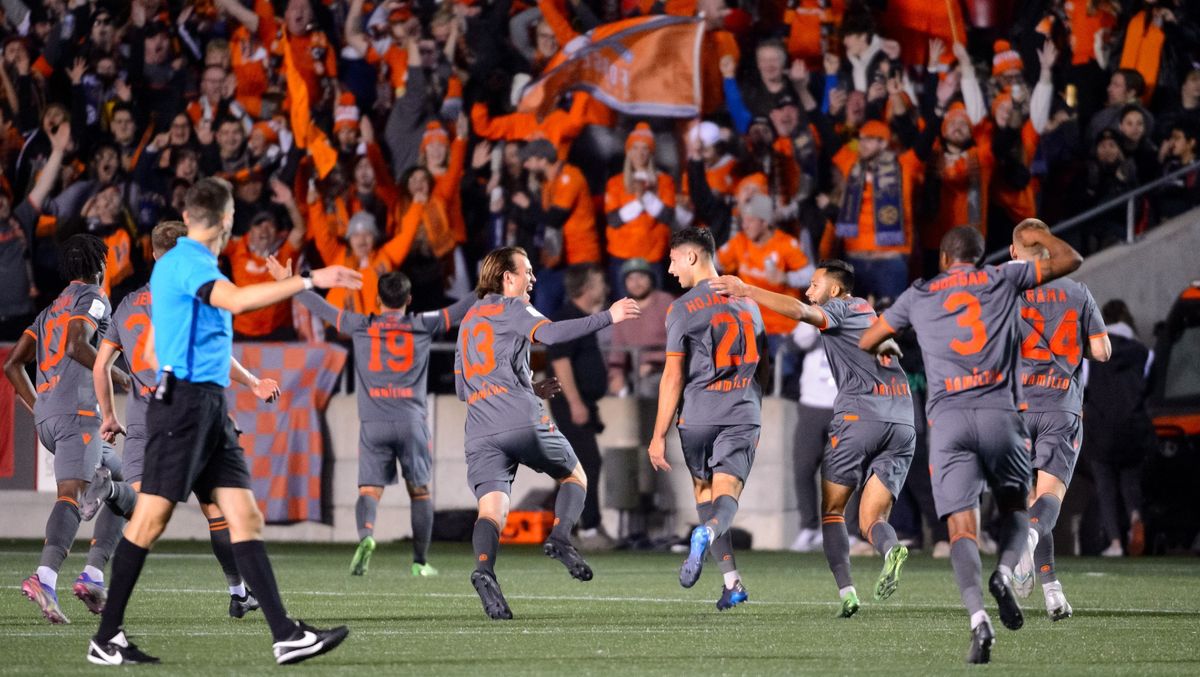 Forge FC 2 (Hojabrpour 28, Choinière 78'), Atlético Ottawa 0
Forge overcomes absence of suspended Kyle Bekker to win championship
Ashtone Morgan, Jordan Hamilton 1st players to win CPL and MLS title
From Forge FC killer to hero: It's been a remarkable 11-month period for Alessandro Hojabrpour.
In last year's CPL Final, Hojabrpour's goal via a header was the difference in Pacific FC's 1-0 upset win at Tim Hortons Field, denying Forge its third consecutive league title.
Fast forward to Sunday's CPL Final when another headed goal by Hojabrpour, who joined the Hamilton-based club in the off-season, stood up as the winner in Forge's 2-0 victory over Atlético Ottawa at TD Place Stadium. David Choinière also scored for Forge before a CPL season-high crowd of 14,992 spectators.
With the win, Forge hoisted the North Star Shield for a third time in four years, having previously won the league championship in 2019 and 2020. Surely, we can now talk without reservation about a Forge dynasty, and a Hamilton outfit that is unquestionably the best team in CPL history.