CPL
Forge FC vs. Cavalry FC: What you need to know
A berth in the CPL Final is at stake when Forge hosts Cavalry on Sunday in the second leg of their semifinal playoff series.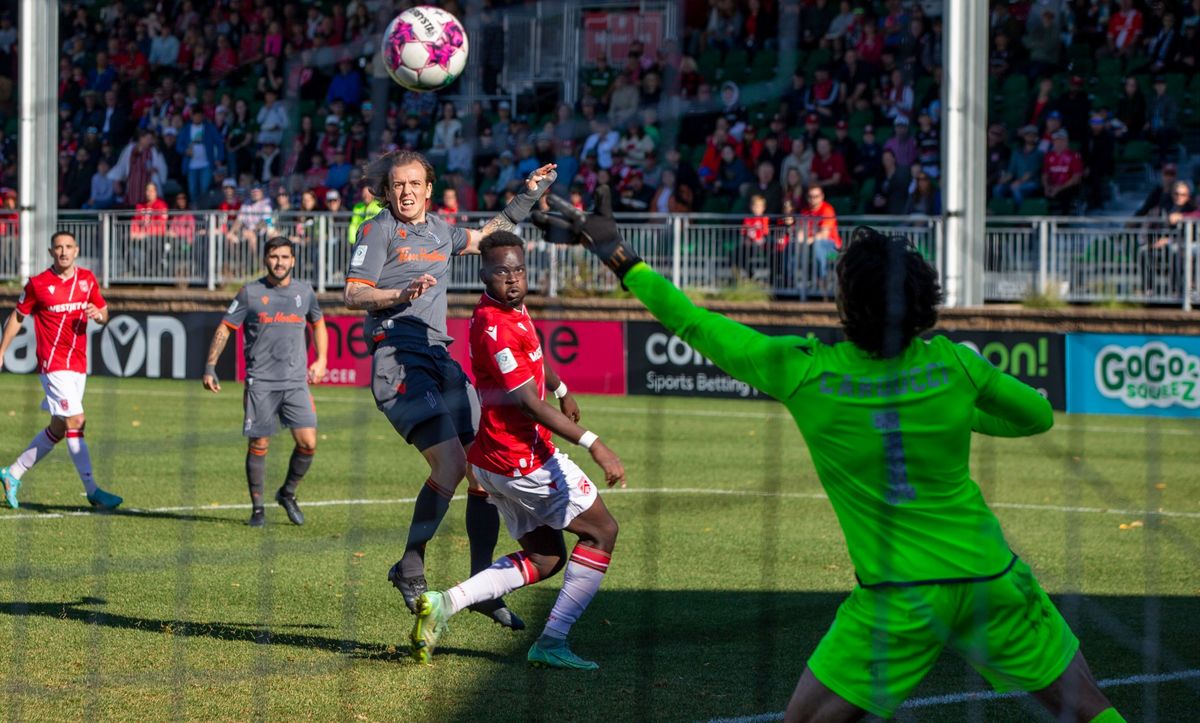 Like a lot of the previous games between Forge FC and Cavalry FC, there's a lot riding on this weekend's playoff contest between the two bitter Canadian Premier League rivals.
Forge is 90 minutes away from qualifying for its fourth consecutive CPL final.
Likewise, Cavalry is 90 minutes away from reaching the CPL's championship game for the first time since losing to Forge in the two-legged final during the league's inaugural season in 2019.
Here's what you need to know about Sunday's game (5:00 p.m. ET) between Forge and Cavalry at Tim Hortons Field.