CPL
Forge FC beats Cavalry FC to reach CPL Finals for 4th time
Both teams played the majority of a hotly-contested match with only 10 men, but it was Forge who emerged victorious.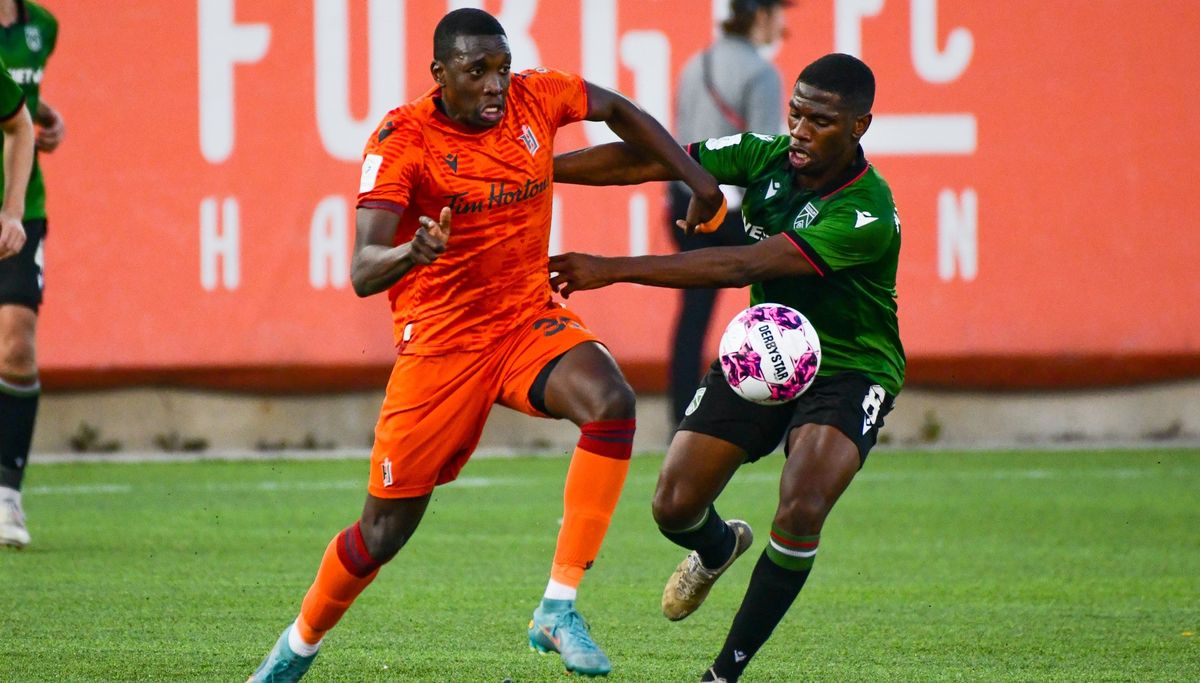 Forge FC 2 (Choinière 69; Pacius 75'), Cavalry FC 1 (Bevan 78')
Forge advances to CPL final on Oct. 30 away to Atlético Ottawa
Forge's Bekker red carded, Cavs' Norman Jr. sent off in 1st half
Make it four trips in a row to the CPL Finals for Forge FC.
Forge bested Cavalry FC 2-1 in a wildly entertaining affair on Sunday at Hamilton's Tim Hortons Field in the second leg of their semifinal playoff series that saw both teams reduced to 10 men in the first half.
David Choinière and Woobens Pacius scored for Forge, who advances to the CPL Finals on Oct. 30 (6:00 p.m. ET) when it will meet Atlético Ottawa at TD Place in the nation's capital. Atlético earned a 1-1 draw vs. Pacific FC in Sunday's other semifinal second leg to win their aggregate series 3-1 over the defending CPL champions.
Forge and Cavalry played to a 1-1 draw in the first leg last weekend in Calgary. With the away goals rule not in effect for the CPL playoffs, both teams essentially started Sunday's winner-take-all affair from scratch. This result means Forge will have a chance to hoist the North Star Shield for a third time, having previously won it in 2019 and 2020 before losing in last year's final.