CanWNT
Janine Beckie has come a long way since 2016 Olympics
Five years ago, Canada's Janine Beckie announced herself to the world at the Rio Olympics with a team-high three goals. What does she have in store in Tokyo?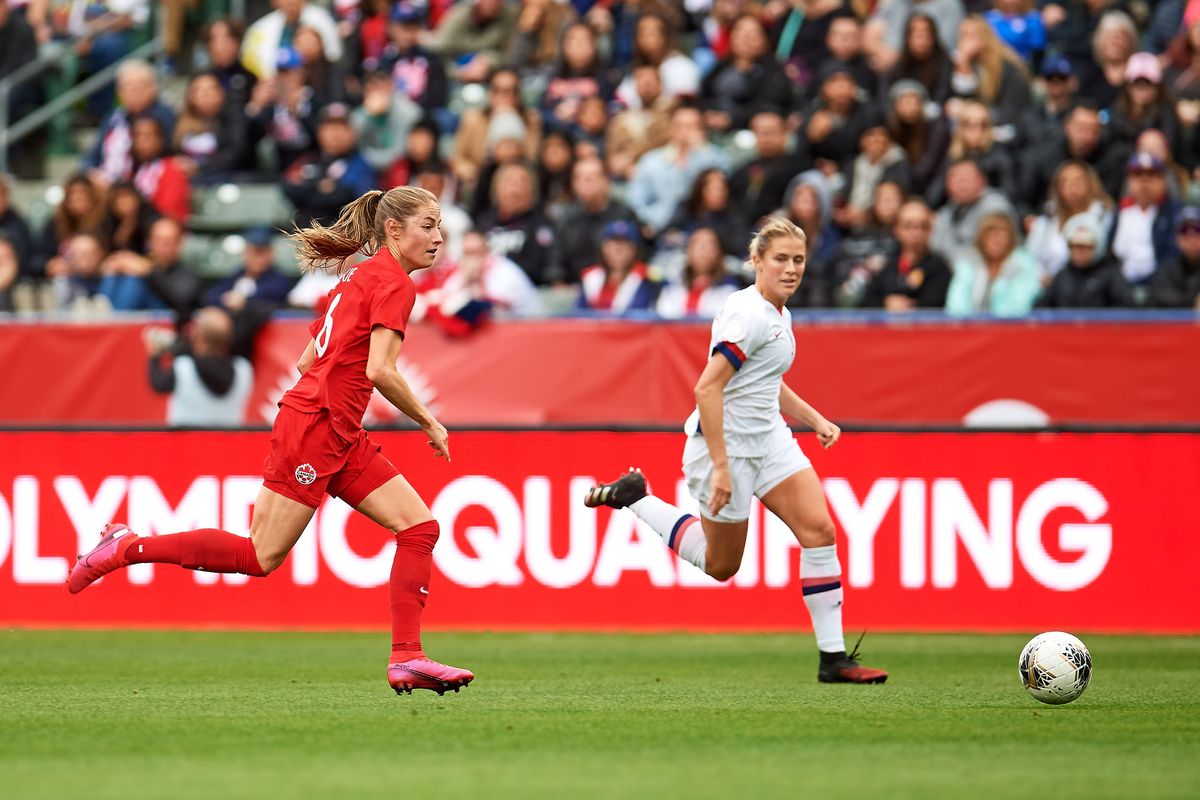 It's interesting to hear Janine Beckie talk about her Olympic debut, and how much she's changed in the five years since that tournament.
Beckie, just 21 at the time of the 2016 Rio Games, had only made her international debut for Canada in November of 2014. She previously cut her teeth with Canada at the under-20 level, and had a modest 20 caps to her credit before heading to the Olympics with a Canadian team looking to win a second consecutive medal in Brazil. She was a first round pick (eighth overall) during the 2016 NWSL College Draft out of Texas Tech University, and only scored her first professional goal that April for the Houston Dash.
All eyes were Christine Sinclair heading into the Olympics, but it was the relatively inexperienced Beckie who stole a bit of the spotlight away from the iconic Canadian captain by scoring in the first minute of Canada's opening game, a 2-0 win over Australia. She followed that up by bagging a brace on Canada's next match, a 3-1 win over Zimbabwe, and she set up teammate Sophie Schmidt's winning goal in a 1-0 victory over France in the round of 16.