Feature
Lukas MacNaughton on the rise at star-studded Toronto FC
After floating in and out of the starting 11, the former Pacific FC star has become a defensive force of late for TFC.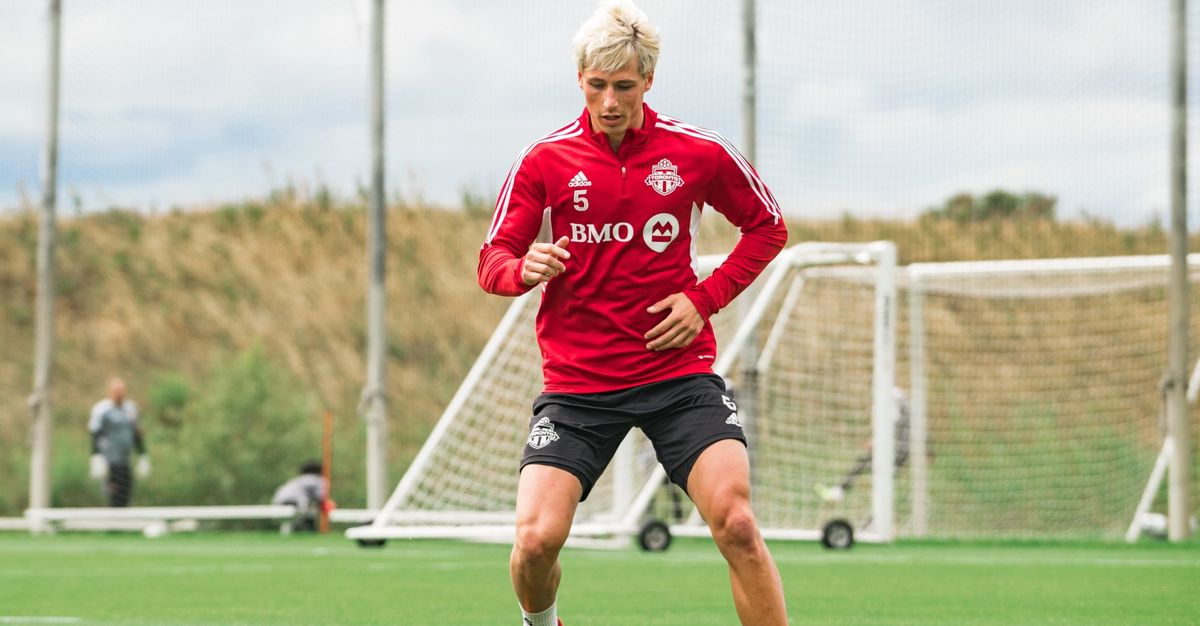 In a Toronto FC side where the high-profile newcomers are garnering a lot of the attention, centre back Lukas MacNaughton has quietly gone about his business in helping to hold things down in defence.
MacNaughton, 27, was outstanding in marshalling a back line that gave away very little in a 0-0 road draw against the New England Revolution on July 30, as the Reds recorded back-to-back clean sheets in MLS for the first time in 2022. MacNaughton was a defensive force on the night, registering 10 clearances while blocking one shot in a man-of-the-match performance.
It's amazing to think about the journey he has made. A year ago, MacNaughton was plying his trade in the Canadian Premier League with Pacific FC, who he would go on to win the North Star Shield with after beating Forge FC in the final. It's a big jump for any player to make, to go from the CPL to MLS, especially on a TFC team boasting Lorenzo Insigne and Federico Bernardeschi, and several Canadian internationals. But the former Pacific defender hasn't been overwhelmed by it all.