TFC 2
How did things go wrong for TFC 2 in MLS NEXT Pro this year?
Like the senior team, TFC 2 had a poor year in MLS NEXT Pro. But the Young Reds' drop off from 2022 was somewhat understandable.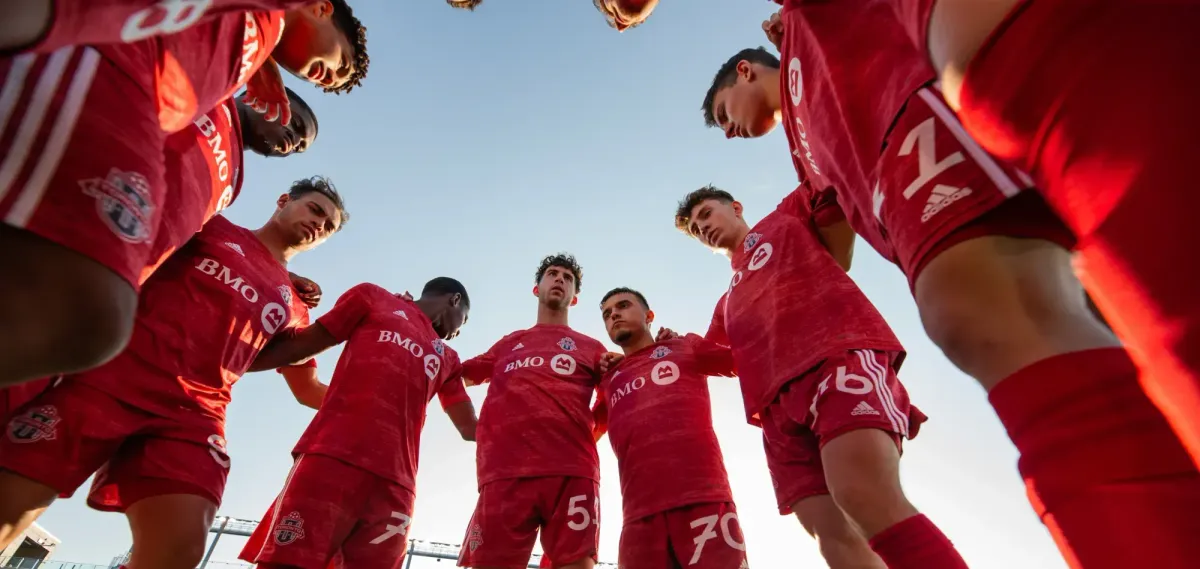 Considering the current state of Toronto FC, it seems apropos that TFC 2 floundered for most of the 2023 MLS NEXT Pro season.
The Young Reds posted a 6-14-8 record this year and finished 11th in the Eastern Conference, four spots and a whopping 13 points below the playoff line. With the third-worst attack (43 goals), fourth-worst defence (57 against) and third-worst goal difference (minus-14) in the East, it's little wonder that TFC 2 failed to qualify for the post-season in their second campaign under coach Gianni Cimini.
It was a far cry from the 2022 campaign when the team came of age by winning the Northeast Division and finishing second in the Eastern Conference while clinching a playoff berth for the first time in franchise history. At one point, TFC 2 went on a franchise-high 10-game unbeaten run under Cimini, including seven wins.
Toronto also set club records last year for wins (12), highest point total (41), most goals scored (44), biggest goal difference (plus-six), and most road wins (six) in a single season. After beating Philadelphia in the first round of the playoffs, Toronto lost to eventual champions Columbus in the Eastern Conference finals.
So, what happened? Why did TFC 2 suffer such a major drop off in 2023?