CanWNT
Canada's Shelina Zadorsky 'a bit more at peace' ahead of World Cup
The Canadian defender is in a much better place after one of the toughest periods in her life, both professionally and personally.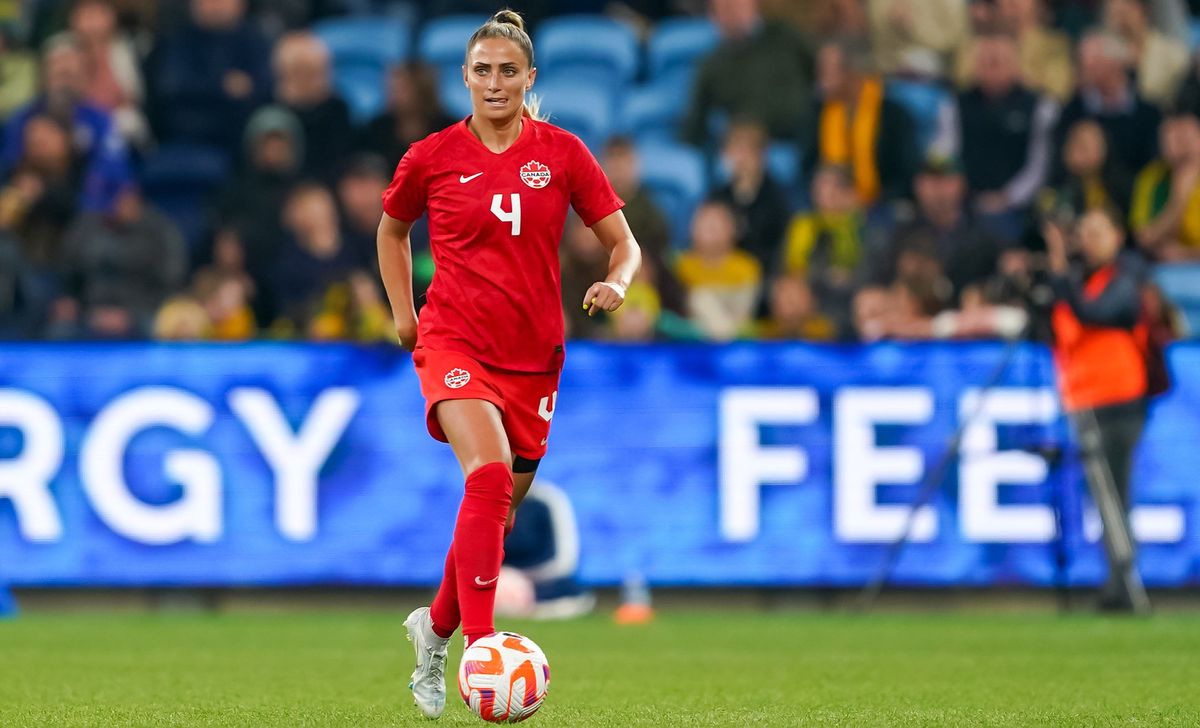 After a tough six months, Canadian women's team defender Shelina Zadorsky has rediscovered her smile going into this summer's FIFA World Cup.
Zadorsky, from Kitchener, Ont., found out she had COVID last December, and her overall health quickly deteriorated from there. She contracted COVID again in February but still joined the Canadian team in Orlando for the SheBelieves Cup after testing negative.
After missing the tournament opener against the U.S. due to illness, she played 45 minutes vs. Brazil and then started against Japan before returning to her pro club Tottenham in England. But she skipped an important FA Cup match for Spurs, telling her coach she wasn't mentally or physically prepared to play. Further medical testing revealed she'd contracted glandular fever and tested positive for celiac disease.
It was one of the toughest periods in Zadorsky's life, both professionally and personally, something she opened up about in a social media post in April after she had recovered.