Q&A
Canada's Sophie Schmidt: 'There's a lot of hurt going on at the moment'
In a 1-on-1 interview, the veteran midfielder talks about the rash of NWSL scandals, her new role with the Canadian women's team, and much more.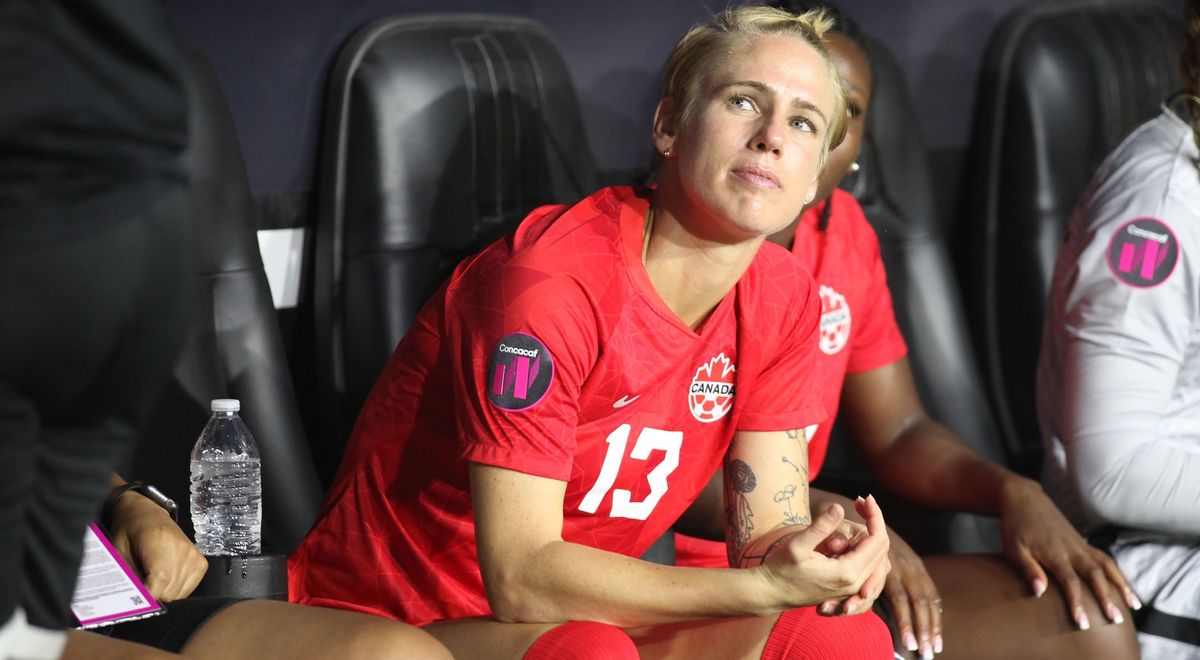 Life with the Canadian women's team has changed a great deal compared to when Sophie Schmidt first made her international debut in 2005.
Schmidt, a 34-year-old native of B.C., was a mainstay in Canada's starting 11 for the longest time, scoring 20 goals and 21 assists in 216 appearances, which puts her only behind all-time caps leader Christine Sinclair (317). But the caps have been few and far between over the few two years for the veteran midfielder as coach Bev Priestman has given more opportunities to younger players. As such, Schmidt, who plays for the Houston Dash in the NWSL, has taken on more of a leadership and mentoring role within the Canadian team as her minutes have diminished.
"I must say, she's handled it with real class. ... Her attitude is outstanding. Every day she turns up with the same hunger, desire and willingness to get better. Sophie still has a huge role to play on this team, and it's not just off the pitch. I know against any team in the world, if I need to put in [a player with] some experience and quality at a certain point of a game, Sophie brings that. I know exactly what I'm going to get," Priestman said.
"When you are not necessarily a set starter in a group, how you hold yourself on the training pitch and off the pitch is the difference between making a World Cup squad or not. I've got nothing but respect for Sophie for how she's reacted... She's an integral part of this team moving forward."
In this one-on-one interview with TFC Republic, Schmidt talks about the rash of NWSL scandals that have plagued the league, her new role with the Canadian women's team, why she thinks she's playing her best football at the moment, how much longer she intends to play for, and much more.
This Q&A has been lightly edited and trimmed for brevity and clarity.