Feature
Daniel Gogarty keeping it chill at TFC 2 after time off from soccer
The former CPL defender has a rather relaxed attitude about his future after recently signing with TFC 2.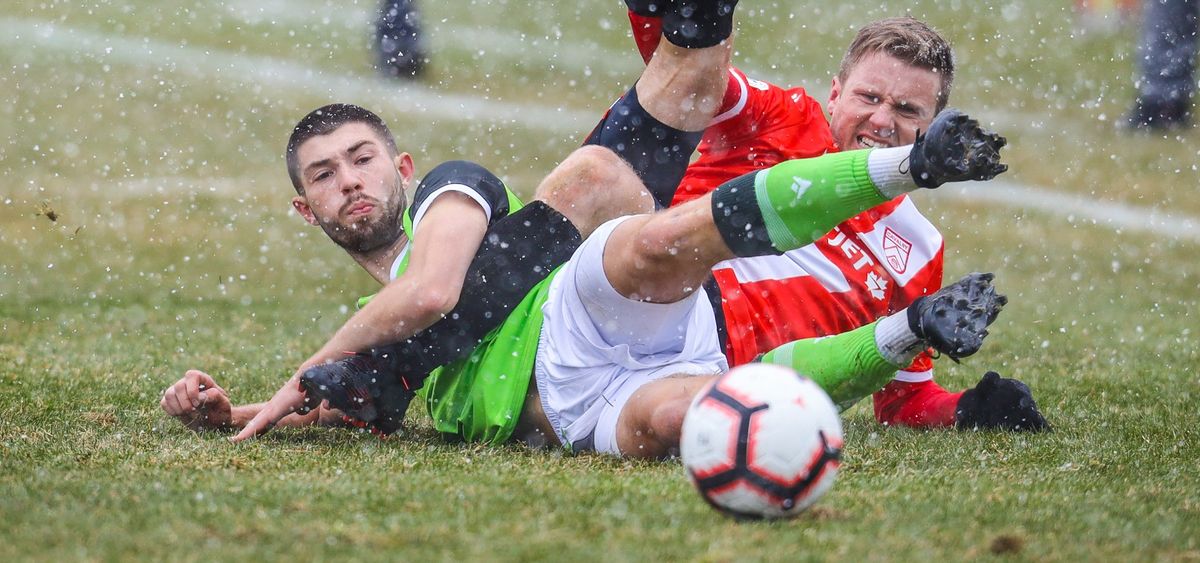 After making a bit of a splash on the national soccer scene during the Canadian Premier League's inaugural season, Daniel Gogarty has flown completely under the radar over the last two years and appeared to have walked away from the game.
But Gogarty, now 25, recently resurfaced at TFC 2, answering a lingering "What ever happened to?" question that surrounded Gogarty ever since the end of his rookie campaign in the CPL in 2019 with York9 FC, now York United.
Gogarty was a first-round pick (fourth overall) of York9 in the 2018 CPL-U SPORTS Draft out of York University where the six-foot-two centre back made 68 appearances over five seasons and helped the Lions win back-to-back national championships in 2014 and 2015.
Gogarty ended up playing in 22 games in all competitions in 2019, including in the CPL's first-ever match which saw York and Forge FC battle to a 1-1 draw before an announced crowd of 17,611 spectators at Tim Hortons Field. The native of Scarborough, Ont., was a solid contributor for the Nine Stripes that year, but he was one of six players released by the club at the end of the campaign.