TFC 2
TFC 2 vs. Columbus in MLS NEXT Pro playoffs: What you need to know
TFC 2 faces the biggest challenge of their season when they play away to league leaders Columbus Crew II in Sunday's Eastern Conference final.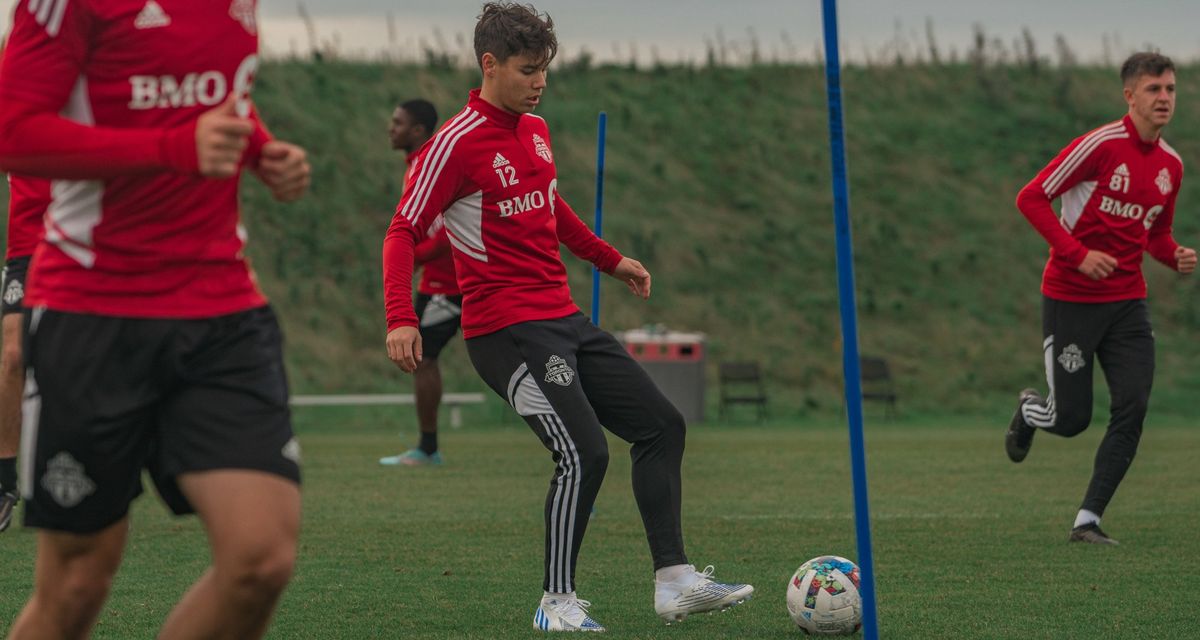 It's about to get very serious for Toronto FC II and head coach Gianni Cimini.
Fresh off a 1-0 win over Philadelphia Union II in the MLS NEXT Pro playoffs last week at BMO Field, TFC 2 now faces the task of taking on the best team in the league in Columbus Crew II. The junior Reds' performance caught the eye of Toronto FC coach Bob Bradley, who'll be anxious to see if they can best the Crew in order to advance to the MLS NEXT Pro Cup.
"Very proud of the job that Gianni [and his staff]] have done. It's a good group of guys and good team spirit and hoping that they can do well on Sunday," Bradley said.
MLS NEXT Pro is the new reserve league launched this year by Major League Soccer. TFC 2 previously competed in the USL and USL League One, but it had never previously qualified for the playoffs since its first season in 2015.
"Growing up as a kid in the academy, seeing [TFC 2], always wanting to get to that level, but never seeing us really succeed. So, being able to play in a playoff at BMO Field in front of our friends and family and supporters was amazing," fullback Kobe Franklin said.
Here's what you need to know about Sunday's Eastern Conference final (5:00 p.m. ET) between TFC 2 and Columbus at Historic Crew Stadium.