TFC 2
TFC 2 vs. Philadelphia in MLS NEXT Pro playoffs: What you need to know
TFC 2 will play their first post-season game in franchise history when they host Philadelphia Union 2 on Saturday at BMO Field.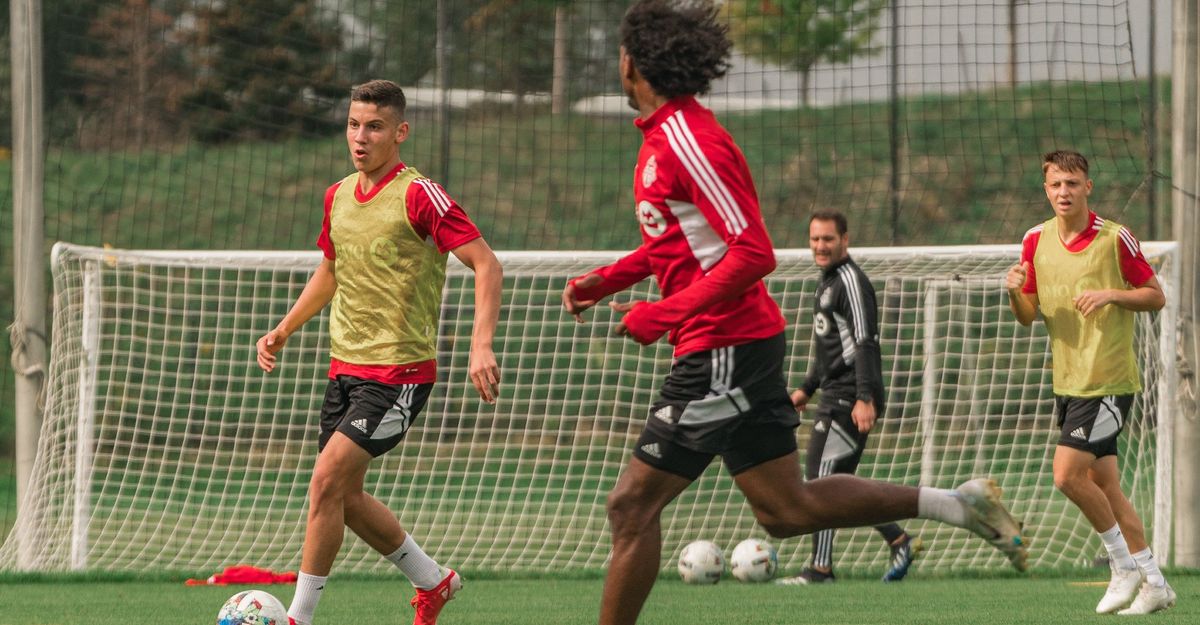 There will be a playoff game at BMO Field after all this year.
TFC 2 qualified for the post-season for the first time in their history after recording a dramatic come-from-behind 2-1 away win over Orlando City B last Sunday. Trailing 1-0, Toronto pulled even in the 86th minute through Reshaun Walkes, before Kobe Franklin scored the winner four minutes later.
TFC 2 (12-9-3) finished the MLS NEXT Pro regular season in first place in the Northeast Division and second in the Eastern Conference. Four teams qualify from each conference for the playoffs: the two division champions, and the next two teams with the most points.
"We're happy where we're at. We believe we're a team that can go all the way," Toronto coach Gianni Cimini said ahead of his team's Eastern Conference semifinal this weekend.
Here's what you need to know about Saturday's playoff game (7:00 p.m. ET) between TFC 2 and Philadelphia Union 2 at BMO Field.