Newsletter
TFC Republic Weekly: July 12-July 18 lookahead
Toronto FC continues life under Javier Perez this week when it faces Orlando City, while Jozy Altidore will be back in training with the club.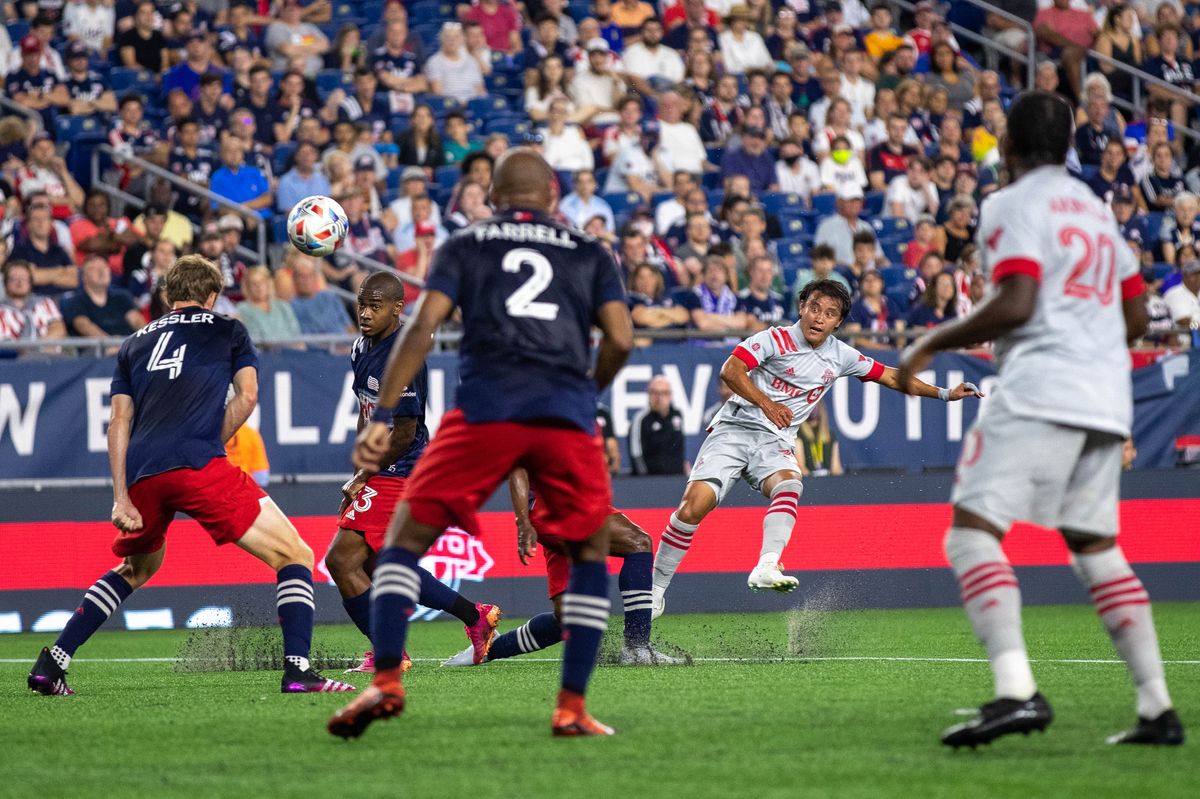 Welcome to the latest edition of TFC Republic Weekly, a free email newsletter that will land in the inbox of both paid subscribers and free members of TFC Republic every Monday.
This newsletter will look at what's in store over the next seven days for Toronto FC, and set up their schedule of games for the week.
You'll also get a glimpse of what to expect at TFC Republic in the coming days.
So, without further ado...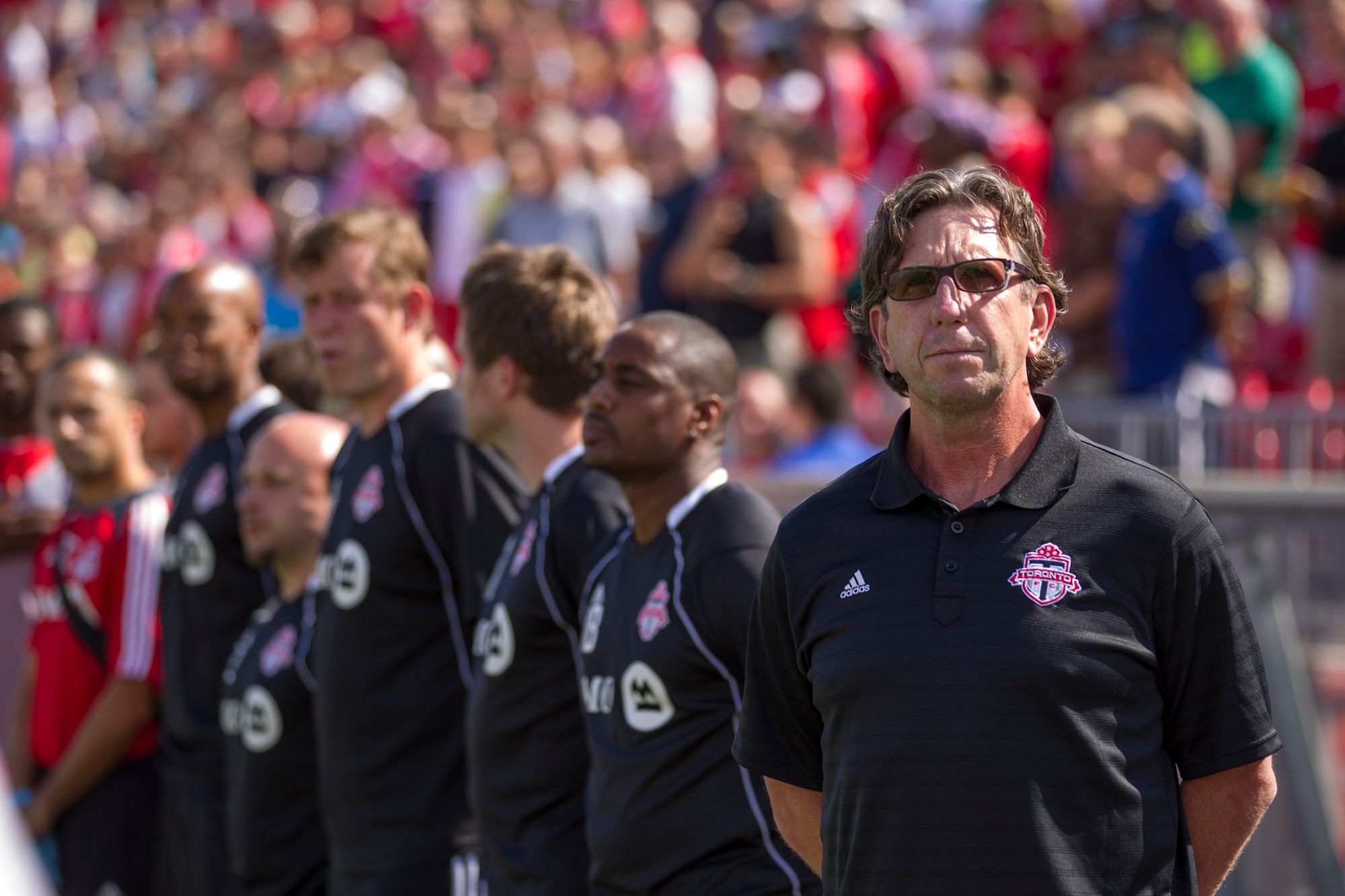 The Jozy Altidore situation
After a brief separation, the Jozy Altidore-Toronto FC marriage appears headed towards reconciliation rather than divorce.
Exiled by the club for over a month, Altidore is expected to return to training with the rest of his teammates on Monday, TFC Republic has learned. The news was first reported by ESPN's Jeff Carlisle last Friday.
Altidore's status with Toronto had been in limbo following a confrontation with ex-coach Chris Armas after he was substituted in the 70th minute of its 1-0 loss to Orlando City on May 22. In the aftermath, Altidore, 31, was told to train on his own away from the rest of the team down in Florida, and he did not dress for the Reds' subsequent six games.
At the same time, GM Ali Curtis had been working behind the scenes with Altidore's agent to resolve the issue, and the belief was that the club was looking to offload the veteran forward. But the recent firing of Armas means the situation has changed, opening up a path for Altidore to return.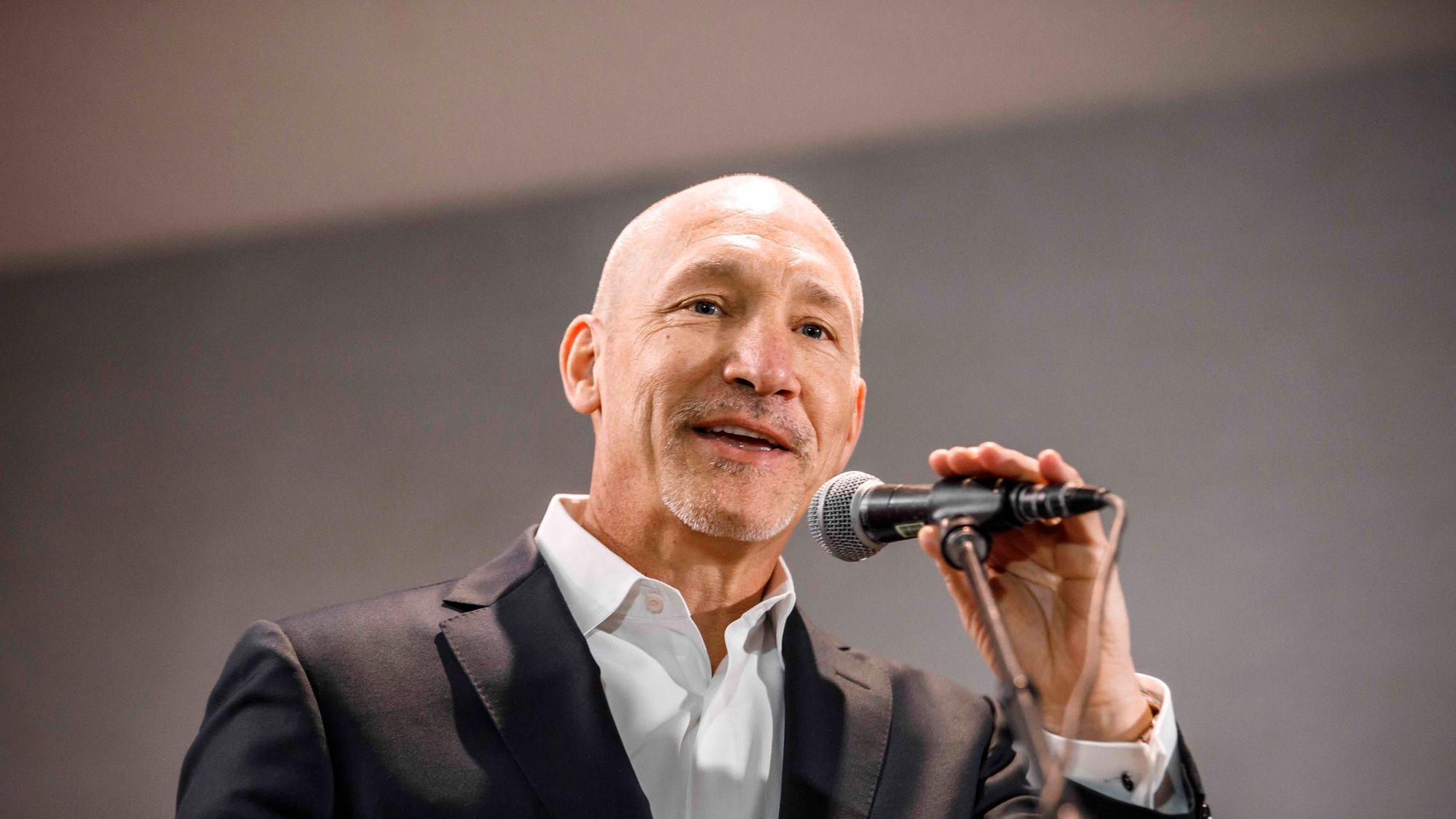 TFC vs. Orlando City on Saturday
After having this past weekend off, Toronto FC returns to MLS action when it plays Orlando City on Saturday (7:30 p.m. ET)
These teams have already met twice this season, with Orlando earning a 1-0 win on May 22 (Jozy Altidore's last appearance for the Reds) and a 3-2 decision on June 19.
Orlando (6-3-3) sits in second place in the Eastern Conference with 21 points, but is coming off back-to-back losses, its most recent setback coming in 3-1 road defeat at the hands of the Chicago Fire on July 7.
TFC leads the all-time MLS series against Orlando, with eight wins and two draws in 14 meetings. This is the final regular season meeting between the clubs this year.
Saturday's contest is a home game for TFC, but where it will actually take place remains up in the air. The team is back in Toronto at the moment and practising at the BMO Training Ground. Club president Bill Manning recently said he hoped that the game against Orlando could take place at BMO Field.
"I think there are good discussions and things with the pandemic are going in the right direction. You're seeing more and more things open up. So I feel that the protocols that we have in place to host games at BMO Field are very strong and I'm hoping that we can," Manning stated.
Manning revealed that the club does have a backup plan if the game can't be held at BMO Field, but he did say it won't be at Orlando's Exploria Stadium, which is where TFC has played its home matches this season.
Toronto's last game at BMO Field was on Sept. 1, 2020. Since then it has played 26 regular-season matches and one playoff game on the road.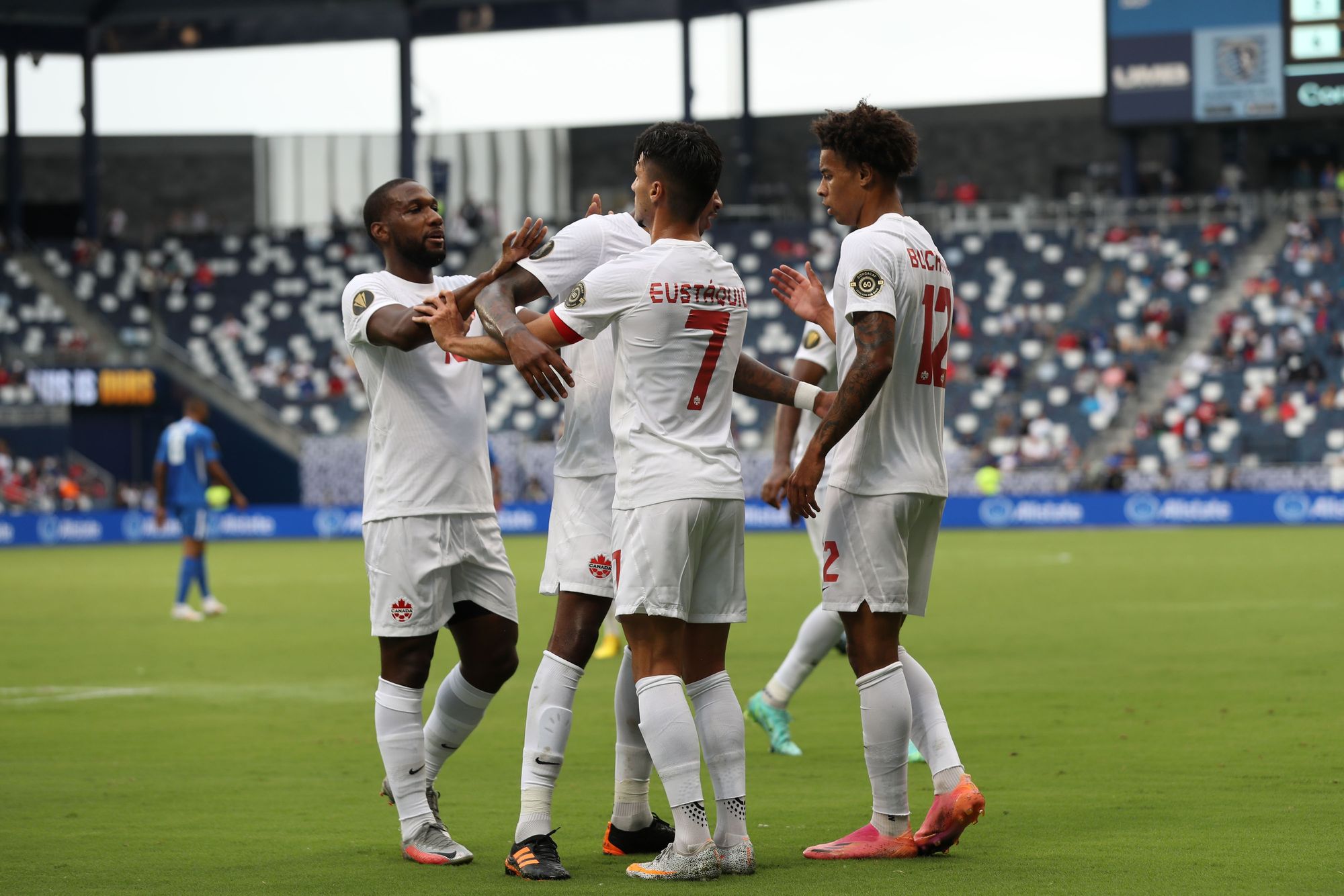 Canada vs. Haiti and the United States
It's a busy week for the Canadian men's team, with two Concacaf Gold Cup games over a five-day period. The Reds will take on Haiti on Wednesday (7:30 p.m. ET) before facing the United States on Sunday (5:00 p.m. ET). Both matches are at Children's Mercy Park in Kansas City.
The Canadians opened their tournament with a 4-1 win over Martinique on Sunday. Cyle Larin, Jonathan Osorio, Stephen Eustáquio and Theo Corbeanu scored for Canada, while Junior Hoilett collected two assists to become the team's all-time leader with 14.
Canada tops Group B with three points. The United States beat 1-0 Haiti in Sunday's other Group B match.
John Herdman's side has some recent history with Haiti. The two nations met in a two-legged World Cup qualifier last month, with Canada winning both matches to take the aggregate series 4-0 and advance to "The Octagon." But the Haitians upset Canada at the last Gold Cup, coming from two goals down to earn a 3-2 victory in the quarter-finals.
The U.S. and Canada last met in late 2019 during the final stages of the Concacaf Nations League qualifiers. The Reds won 2-0 on Oct. 15, its first victory in 34 years - the Americans had previously gone 9-0-8 versus Canada dating back to 1985. The U.S. exacted revenge a month later via a 4-1 win in Orlando to qualify for the Concacaf Nations League final at the expense of Canada.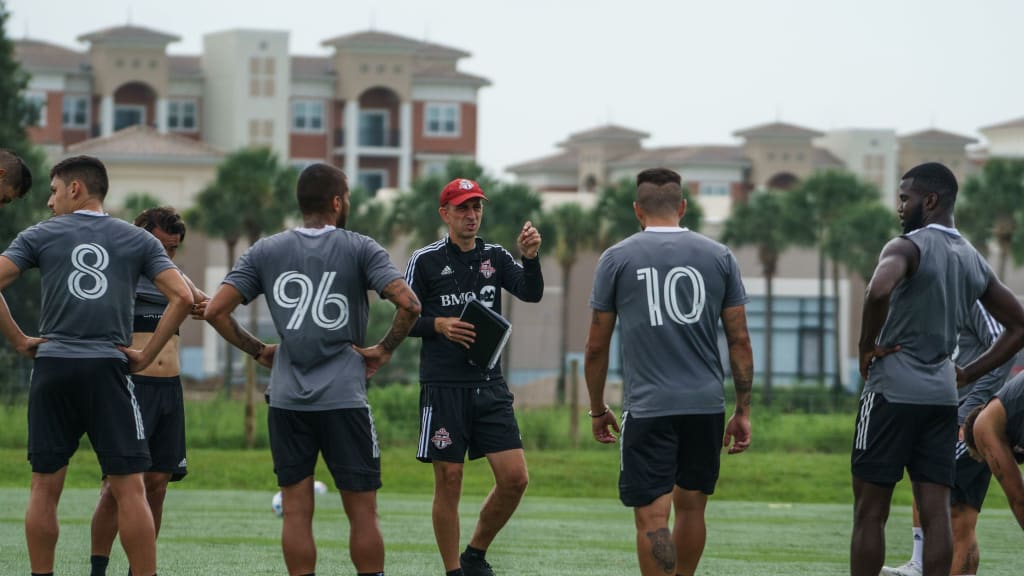 Javier Perez: Interim coach
Javier Perez, an assistant coach under Chris Armas, took charge of TFC in last week's 3-2 road win over the New England Revolution.
At the press conference addressing Armas' firing, club GM Ali Curtis said the plan was to appoint an interim coach for the time being and then see how that plays out before making a decision on a full-time appointment.
After the win over the Revolution, Perez told reporters that unless he heard differently from management that he's working under the assumption that he'll be in charge of TFC's next game on July 17.
There's been no official statement from the club, but sources have told TFC Republic that Perez will remain as the team's interim coach.
---
---
Stories to look out for at TFC Republic
Jozy Altidore looks set to be welcomed back into the fold, and it couldn't come at a better time for TFC.
For starters, Toronto's 2-8-2 record means it currently sits dead last in the MLS standings, and it has quite a bit of work to do if it's going to climb out of the big hole it's dug for itself and get back into the playoff race.
The Reds will need all hands on deck if they are going to overturn this huge deficit, and having an experienced campaigner on the field such as Altidore can only help them.
I'll have a column on what Altidore's return means to TFC later this week.
Other stories that will be published later this week include:
I'll have a few feature stories on members of the Canadian women's team ahead of the start of the Olympic tournament next week, including on Évelyne Viens and Shelina Zadorsky.
My piece on CPL players trying to unionize and where that stands at the moment.
In-depth pre- and post-game coverage of Toronto FC's match against Orlando City on Saturday.
In-depth pre- and post-game coverage of Canada's Concacaf Gold Cup games against Haiti on Thursday and the United States on Sunday.
---
TFC Republic mailbag
TFC Republic will feature a regular reader mailbag column where I answer questions from subscribers about Toronto FC and Canadian soccer in general.
I'll answer the best questions submitted to me by TFC Republic readers, so feel free to drop me an email at johnmolinaro@rogers.com. You can also reach out to me via Twitter and Facebook.
NOTE: For readers who have signed up for this free weekly newsletter but haven't yet subscribed to TFC Republic, just a reminder you have to purchase a subscription in order to read all of the great content behind the paywall. TFC Republic has very reasonable rates at $8 a month and $50 a year - just click on the subscribe button on the home page.
(Top photo courtesy of torontofc.ca)
---
The TFC Republic newsletter comes out every Monday, and will be emailed to both paid and free members. All other content at TFC Republic is behind the paywall, and you'll need to be a subscriber to access it. It costs only $8 for a one-month subscription, or $50 for a full year (prices include 13% GST/HST). What a great deal, eh?  Don't miss out, and order your TFC Republic subscription today!