Match report
Toronto FC eliminated from Canadian Championship
TFC bowed out of the tournament at the quarter-final stage following Tuesday's home loss to CF Montreal.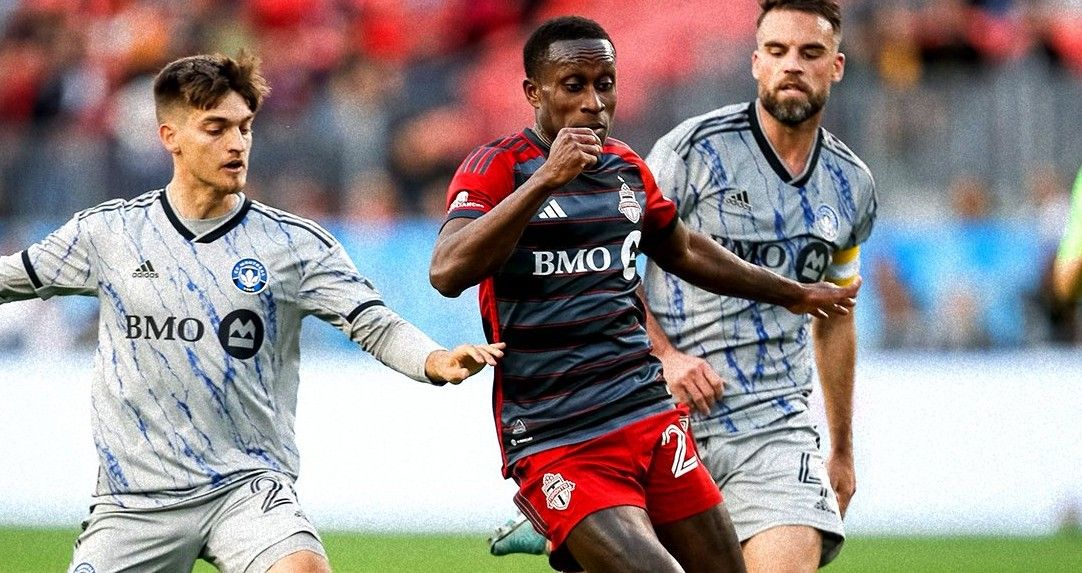 Toronto FC 1 (Insigne 44'), CF Montreal 2 (Brault-Guillard 35'; Offor 39')
Bradley's 50th game in charge at TFC marred by another loss
Coello suffers ankle injury that has Toronto's coach worried
TORONTO – It was a workmanlike effort from Toronto FC on Tuesday night, but that wasn't enough against its bitter rivals in the latest installment of the Canadian Classique.
Toronto came out on the short end of a 2-1 loss to CF Montreal before an announced crowd of 17,726 at BMO Field, exiting the 2023 Canadian Championship at the quarter-final stage.
TFC showed plenty of heart in coming back from two goals down when the game looked beyond them, with Lorenzo Insigne's marker just before halftime giving the Reds some hope. But hard work and spirit can only carry a team so far, a painful lesson that TFC have been reminded of over and over again this year.
Fullback Richie Laryea couldn't hide his frustrations in the post-match press conference, saying both of Montreal's goals were "very preventable."