Video blog
TFC Flashback: Chad Barrett was Toronto FC's 'almost man'
Former forward Chad Barrett worked his socks off for TFC. If only his finishing skills were as big as his heart.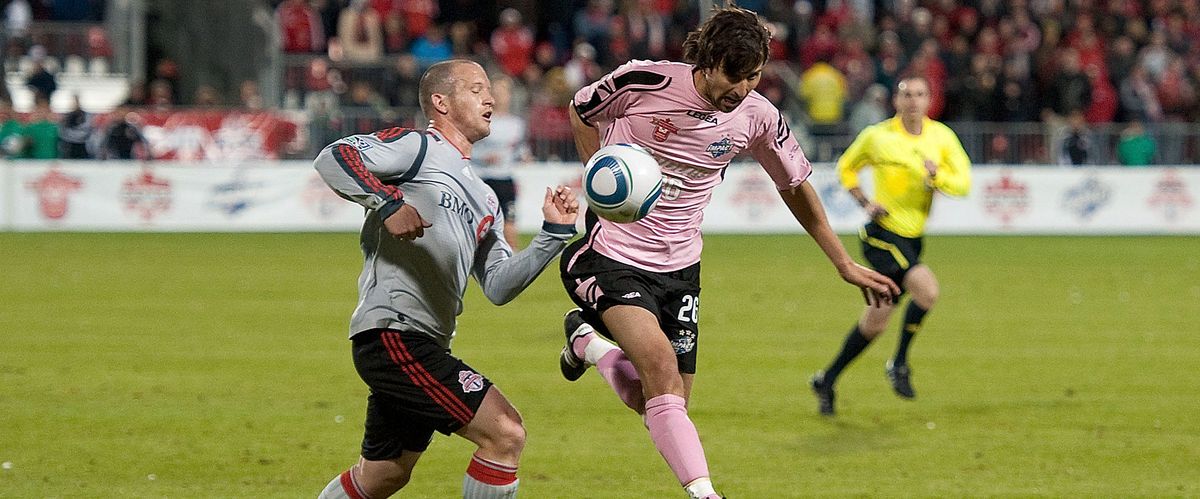 In this special video blog series for TFC Republic, I look back at former Toronto FC players and examine their time with the Reds. This week we'll talk about forward Chad Barrett, who played for TFC from 2008 to 2010.
---
Would it surprise you to learn that Chad Barrett ranks among TFC's all-time top scorers?
With 21 goals over three seasons in all competitions, Barrett is sixth on the club's all-time list, just ahead of Danny Koevermans and Victor Vasquez. He also scored in some pretty important games, including in the Concacaf Champions League and the "Miracle in Montreal."
But Barrett's time in Toronto is remembered for the goals he didn't score and his less-than-stellar finishing skills in front of goal. During his three years with TFC, the San Diego native was known as the club's "almost man" - the guy who almost scored more often than actually scoring.
Watch the video below: