Feature
Why does Chris Armas want to tweak how Michael Bradley plays?
The new TFC coach has some interesting ideas on how to bring out the very best in his captain.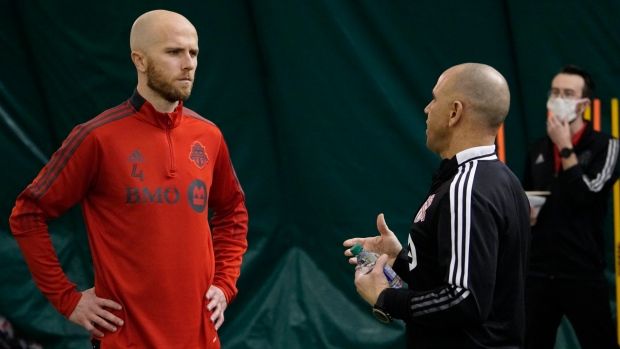 When Chris Armas says he knows Michael Bradley – not on a purely superficial level, but really knows him – it's not hyperbole.
Armas and Bradley go back. Way back. Not just back to when they faced each other on the pitch a few times during Bradley's rookie MLS season in 2005 with the MetroStars. But back to the days when Armas played under Michael's father, Bob Bradley, with the Chicago Fire, and Michael was still learning about the game. As a young boy, Michael was always around his dad's team, collecting balls at practice and cleaning cleats, doing whatever he could to be involved in the game, all the while absorbing as much as he could from Bradley Sr. and his players. This was part of his apprenticeship, and Armas played a pivotal role in it, developing a bond with the young Bradley and mentoring the future U.S. international.