Match report
Toronto FC blanked in Concacaf Champions League exit
TFC bowed out of the Concacaf Champions League on Tuesday night with a 1-0 loss to Cruz Azul in Mexico City.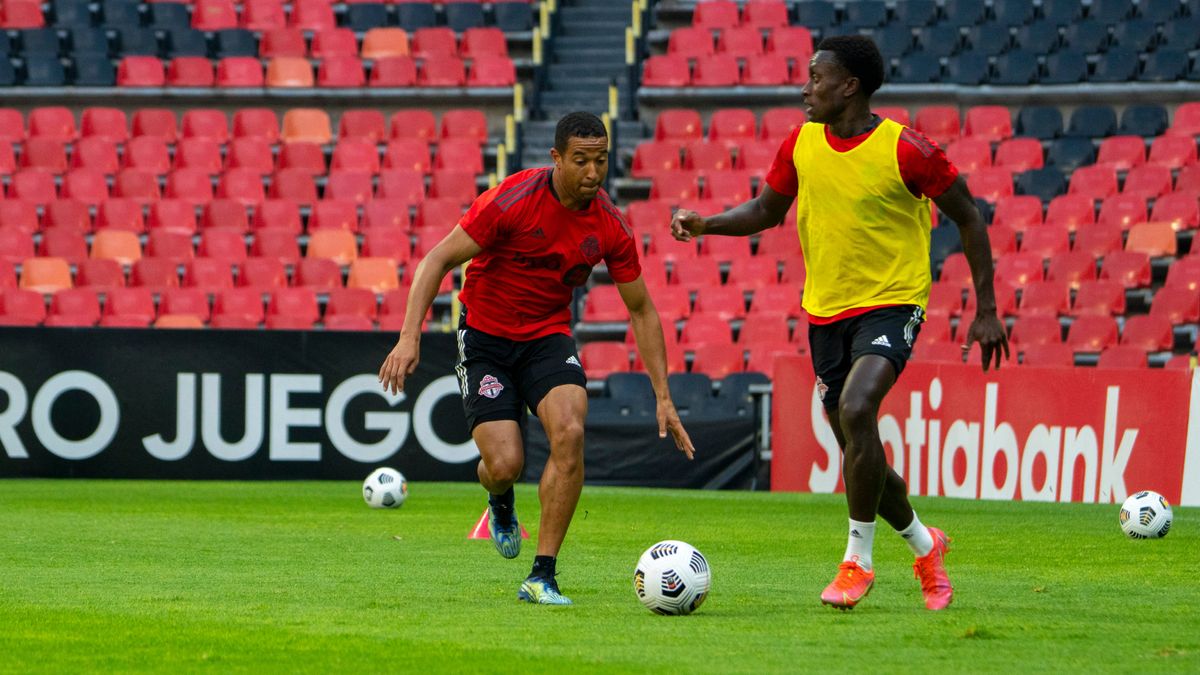 Cruz Azul 1 (Angulo 28'), Toronto FC 0
TFC shut out for 1st time in 6 games this season
Mavinga saw 1st action of 2021 and played 45 minutes
The odds were stacked against Toronto FC before they even kicked a ball on Tuesday night in Mexico City.
Not only was TFC missing reigning MVP Alejandro Pozuelo, not only did they need to overturn a 3-1 deficit, not only were they playing in Estadio Azteca, one of world soccer's true cathedrals. But Toronto was also facing the best team in all of Concacaf in Cruz Azul, who entered this contest unbeaten in 18 games in all competitions (15 wins) dating back to its last loss on Jan. 16.
Really, what chance did TFC have of beating the Liga MX powerhouse and advancing to the Concacaf Champions League semifinals? Not much, as it turned out, as Cruz Azul posted an easy 1-0 win over Toronto in the second leg of their quarter-final. The result means the Mexicans won the aggregate series 4-1 and booked their spot in the tournament's final four. TFC, meanwhile, was forced to put its dream of hoisting the Champions League trophy on hold for another year. Having come so achingly close in 2018, Toronto came up short yet again in Concacaf, but it wasn't for a lack of effort.