Match report
Toronto FC beats Cincy in 'Battle of the Basement'
TFC climbed out of last place in the MLS standings with a 3-2 home win over FC Cincinnati on Wednesday.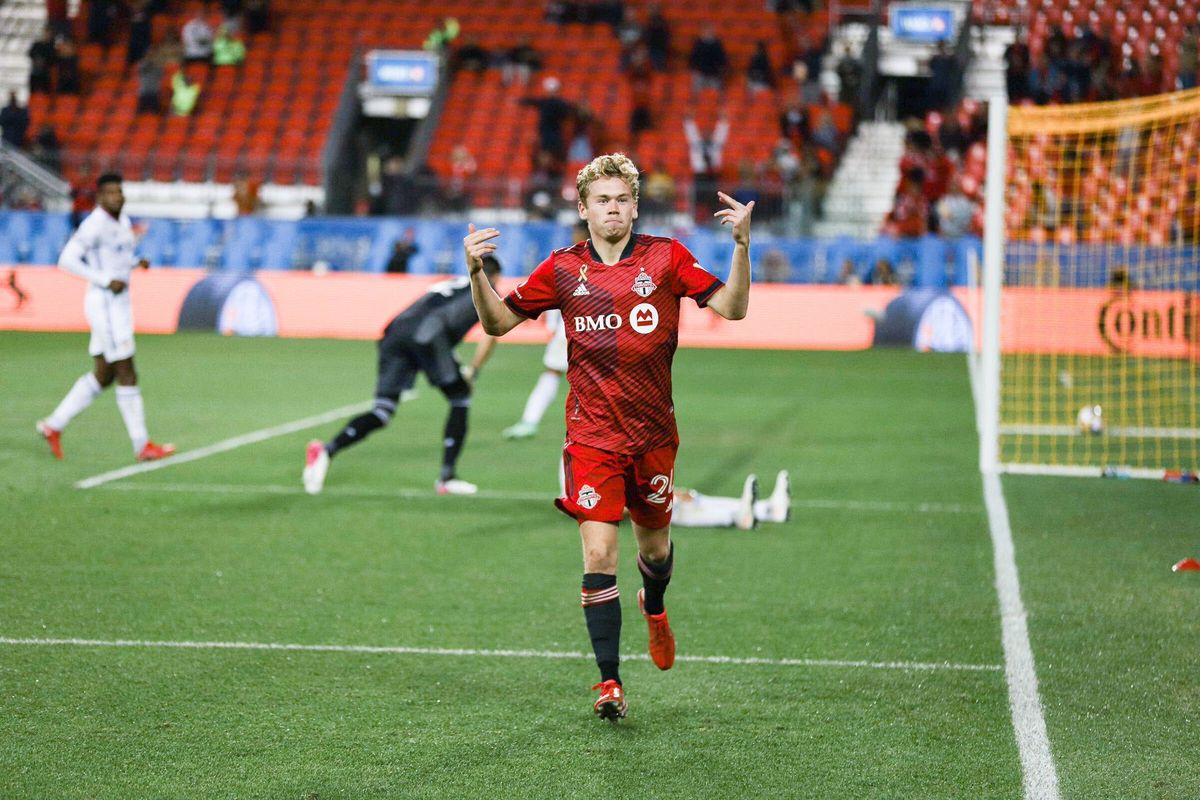 Toronto FC 3 (Shaffelburg 48'; Delgado 55'; Achara 65'), FC Cincinnati 2 (Matarrita 38'; Acosta 72)
TFC unbeaten in 3 games in MLS play, 4 matches overall
Shaffelburg scores 3rd goal of season, collects 2 assists
TORONTO - For the first time in a long time, Toronto FC is looking down upon another beleaguered team in the MLS standings.
Canadian Jacob Shaffelburg added to his growing stature at the club with a man-of-the-match performance in the form of a goal and two assists, guiding Toronto to a 3-2 victory over FC Cincinnati on Wednesday night at BMO Field.
Mark Delgado and Ifunanyachi Achara also scored for TFC (5-15-7) as they extended their unbeaten run to four games in all competitions, with three wins. Wednesday's result also pushed Toronto to 22 points on the season, allowing it to climb out of last place and leapfrog Cincinnati (4-14-8), who has lost four in a row and sits in the bottom of the MLS table with 20 points.
What more can be said about Shaffelburg? After rotting away on the bench for most of the campaign, the 21-year-old native of Nova Scotia is making up for lost time. He's easily been TFC's best player over the past month or so, igniting the attack with his driving runs and dynamic play in the final third. Toronto has a true gem of a player on its hands, one who has earned a starting role for the foreseeable future and provided the slimmest of silver linings in what has been a dreadful season for the Reds.