Newsletter
TFC Republic Weekly: July 26-August 1 lookahead
Toronto FC will try to extend its season-high unbeaten run to five games when it hosts Nashville SC this week.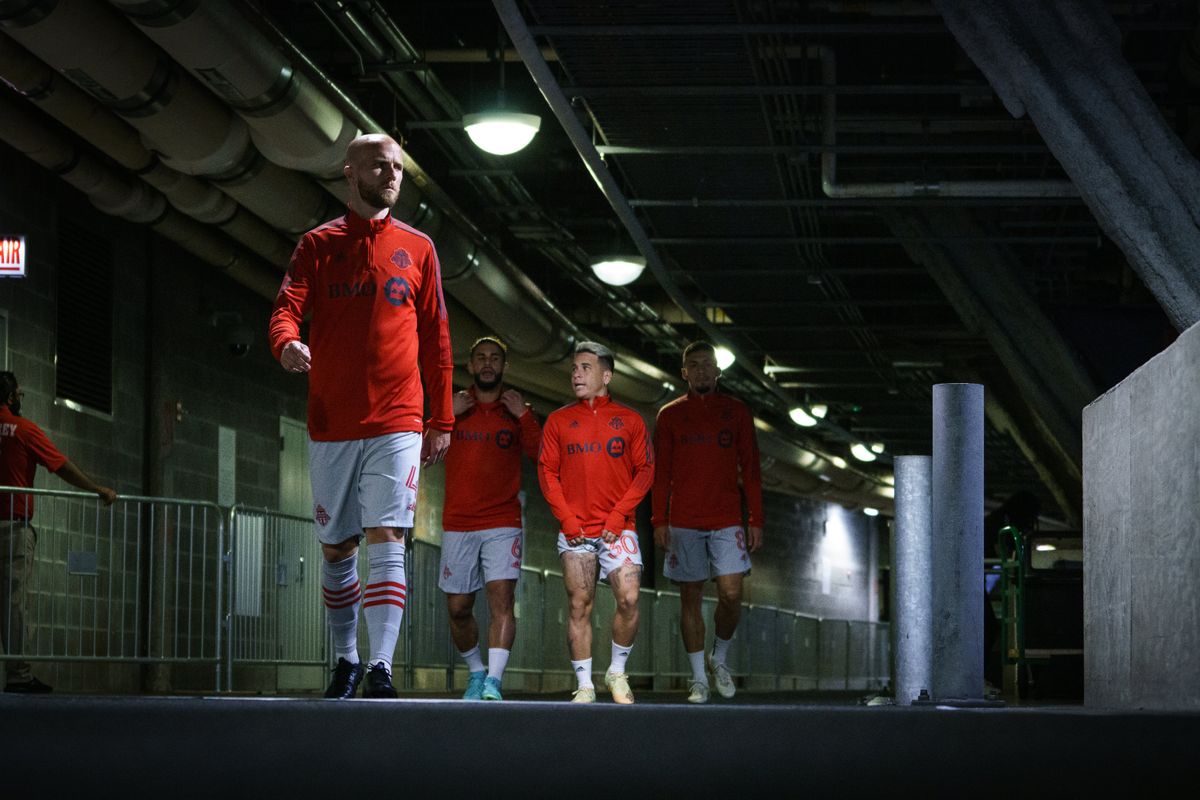 Welcome to the latest edition of TFC Republic Weekly, a free email newsletter that will land in the inbox of both paid subscribers and free members of TFC Republic every Monday.
This newsletter will look at what's in store over the next seven days for Toronto FC, and set up their schedule of games for the week.
You'll also get a glimpse of what to expect at TFC Republic in the coming days.
So, without further ado…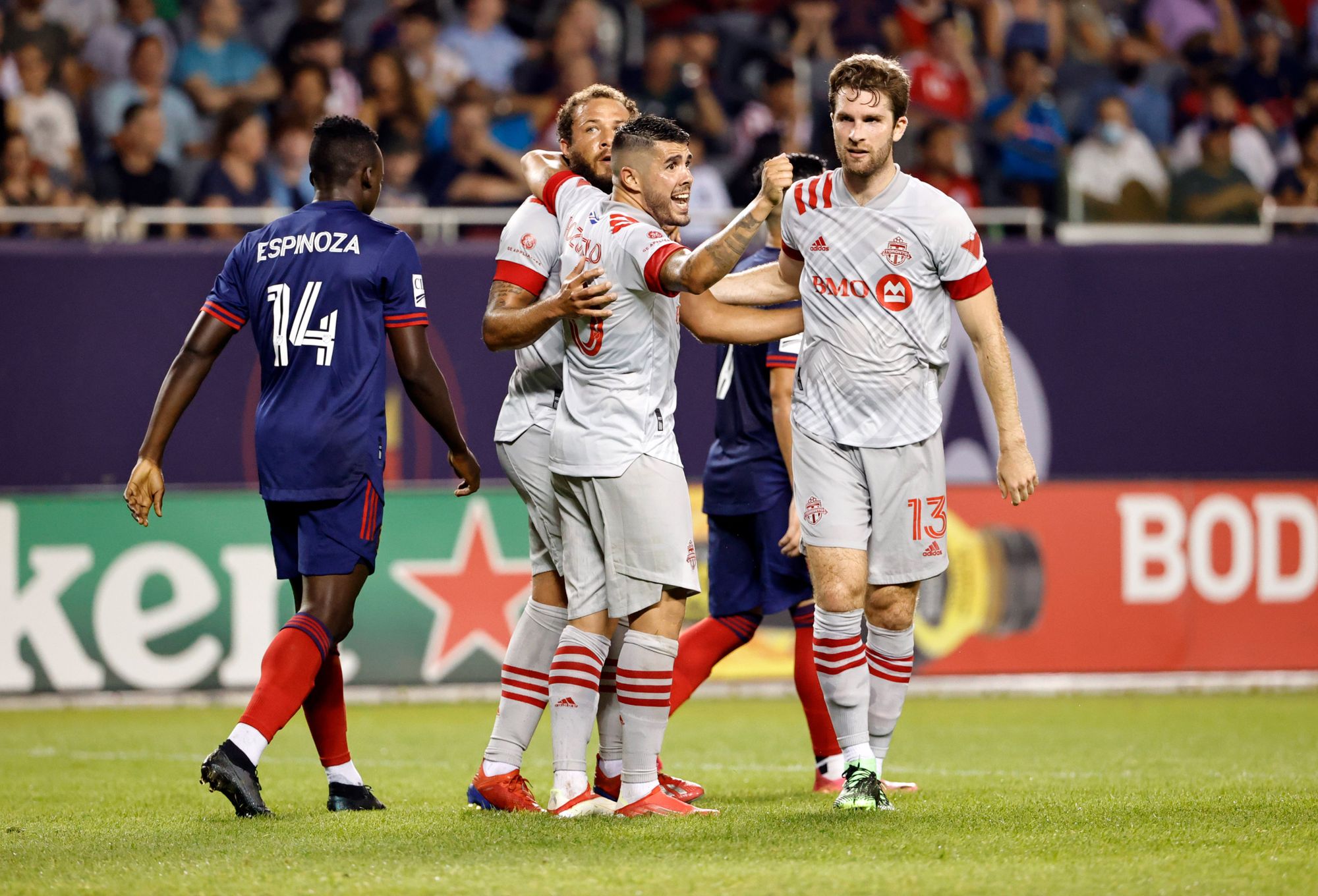 TFC vs. Nashville on Sunday
Toronto FC is coming off a 2-1 road win over the Chicago Fire on the weekend, a result that extended the Reds' season-high unbeaten run to four games (with two wins).
With the victory TFC (3-8-4) leapfrogged Chicago (3-9-3) into 12th place in the Eastern Conference. Toronto is unbeaten and has claimed eight of a possible 12 points since Javier Perez took over as interim coach following the firing of Chris Armas on July 4.
"We're showing real signs of life, we're showing real signs of improvement, and that's gotta be exciting... When that pressure mounts, it's tough. To be able to knock some of that down and show that you still shouldn't be messing with us," Alex Bono told reporters after the game.
Toronto will try to make it five games in a row without a loss when it hosts Nashville SC on Sunday at BMO Field.
Nashville sits second in the East with a 6-1-8 record, and posted a 3-0 home win over FC Cincinnati on the weekend. Nashville is unbeaten in seven games (four wins), with its only loss of the campaign coming in a 2-0 defeat to the New York Red Bulls on June 18.
Toronto and Nashville met for the first time in regular season history on June 23, with the Tennessee-based club earning a 3-2 win. Jonathan Osorio and Patrick Mullins scored in a losing cause for the Reds.
Previously, the teams faced off in last year's playoffs when Nashville knocked Toronto out of the first round via a 1-0 road win. These teams will meet for the third and final time of the 2021 regular season on Sept. 18 at BMO Field.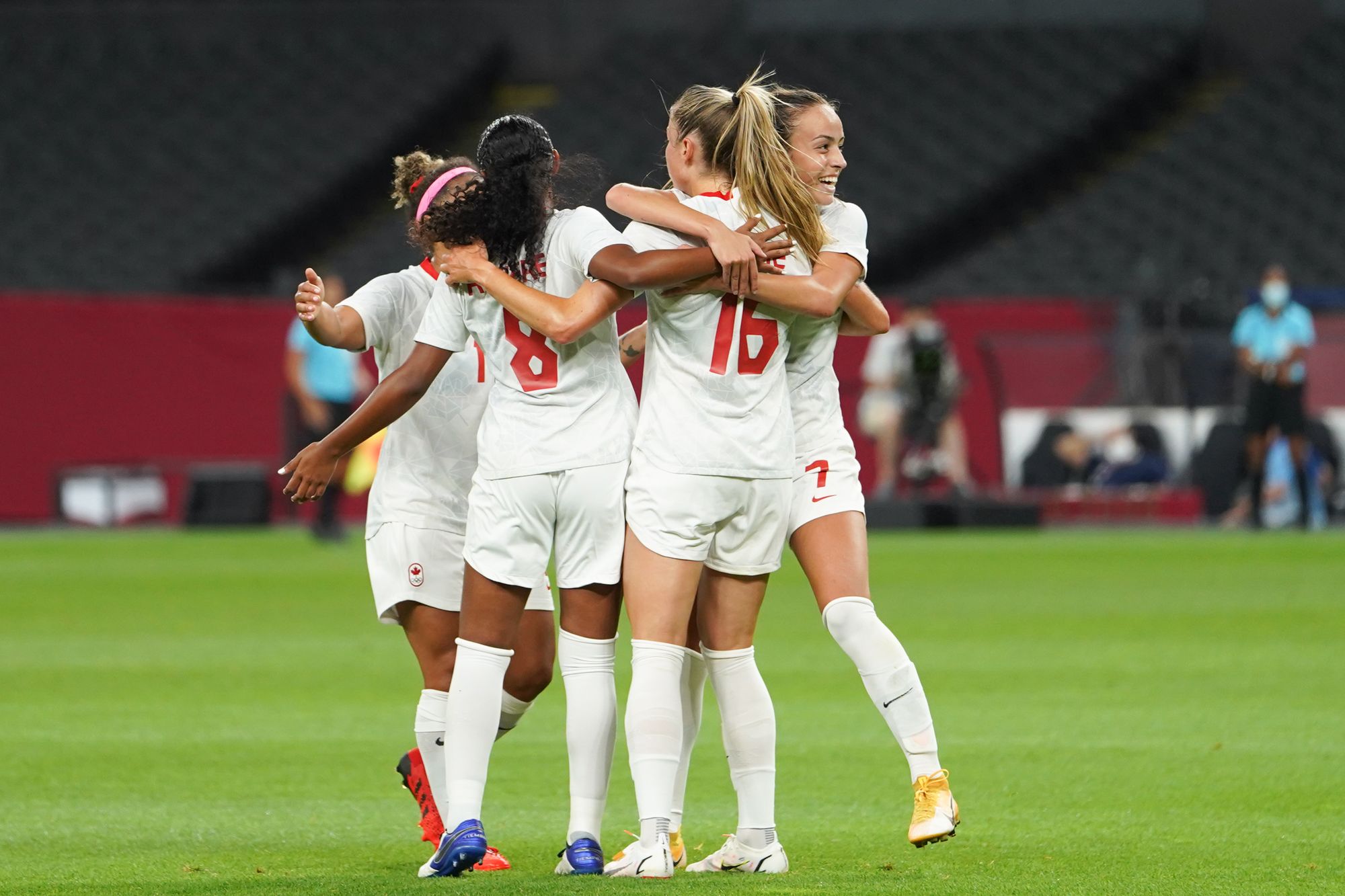 CanWNT vs. Great Britain on Tuesday
The Canadian women's team wraps up first-round play at the Tokyo Olympics on Tuesday when it plays Great Britain on July 27 in Kashima.
Canada sits in second place in Group E with four points, behind Great Britain (2-0-0, six points), and ahead of Japan (0-1-1, one point) and pointless Chile, so this match will determine who wins the group.
Topping Group E comes with the advantage of playing the third-place team from either Group F or G in the quarter-finals. The Group E runner-up will meet the second-place team from Group F, likely either Brazil or the Netherlands, in the next round. The Canadians need only a draw against Great Britain to book their spot in the quarter-finals.
Canada is No. 8 in the current FIFA world rankings. Great Britain isn't ranked by FIFA because it's a combined team of England, Northern Ireland, Scotland and Wales. However, the majority of its players come from the English national team, which is ranked No. 6.
The Canadians bested Great Britain in the quarter-finals of the 2012 London Games, the only previous meeting between the sides. Tokyo represents Great Britain's return to the Olympic stage as it failed to qualify for Rio 2016.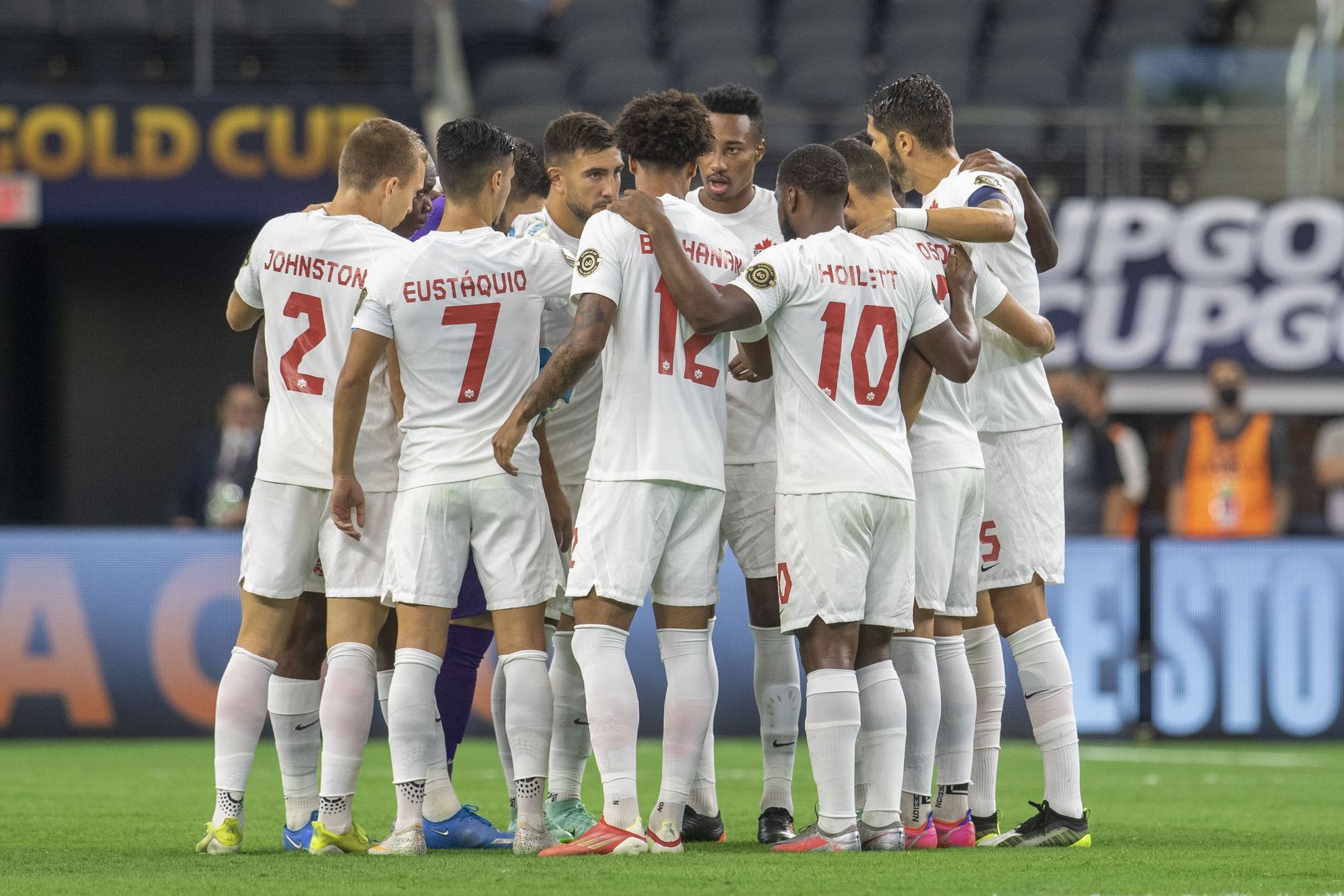 CanMNT vs. Mexico on Thursday
The Canadian men's team is making some big noise at the Concacaf Gold Cup.
After outplaying the United States, but ultimately coming up short, in a 1-0 loss in its group stage finale, Canada rebounded with a 2-0 win over Costa Rica in the quarter-finals on Sunday.
Junior Hoilett and Stephen Eustáquio provided the goals in the win, easily one of the biggest for Canada in the John Herdman era.
In doing so, Canada, No. 70 in the current FIFA world rankings, advanced to the final four of the Gold Cup for just the fourth time, and the first since 2007.
Canada now faces No. 11 Mexico in the semifinals on July 29 at Houston's NRG Stadium, although it'll be missing two key players in veteran defender Steven Vitória and Vancouver Whitecaps forward Lucas Cavallini through suspension due to yellow card accumulation.
"We have big goals. We want to get to the (2022) World Cup and in order to do that you gotta play against big teams. We embrace every challenge and we're excited to be in the semifinals and have an opportunity to play Mexico. That's football, man. Every game you win, the next game is going to be another challenge. You have to embrace it, you can shy away from it," midfielder Mark-Anthony Kaye said after the Costa Rica game.
Mexico is unbeaten in its last eight games (six wins) against Canada. The Reds' previous win vs. El Tri came in a 2-1 setback in the quarter-finals of the 2000 Gold Cup.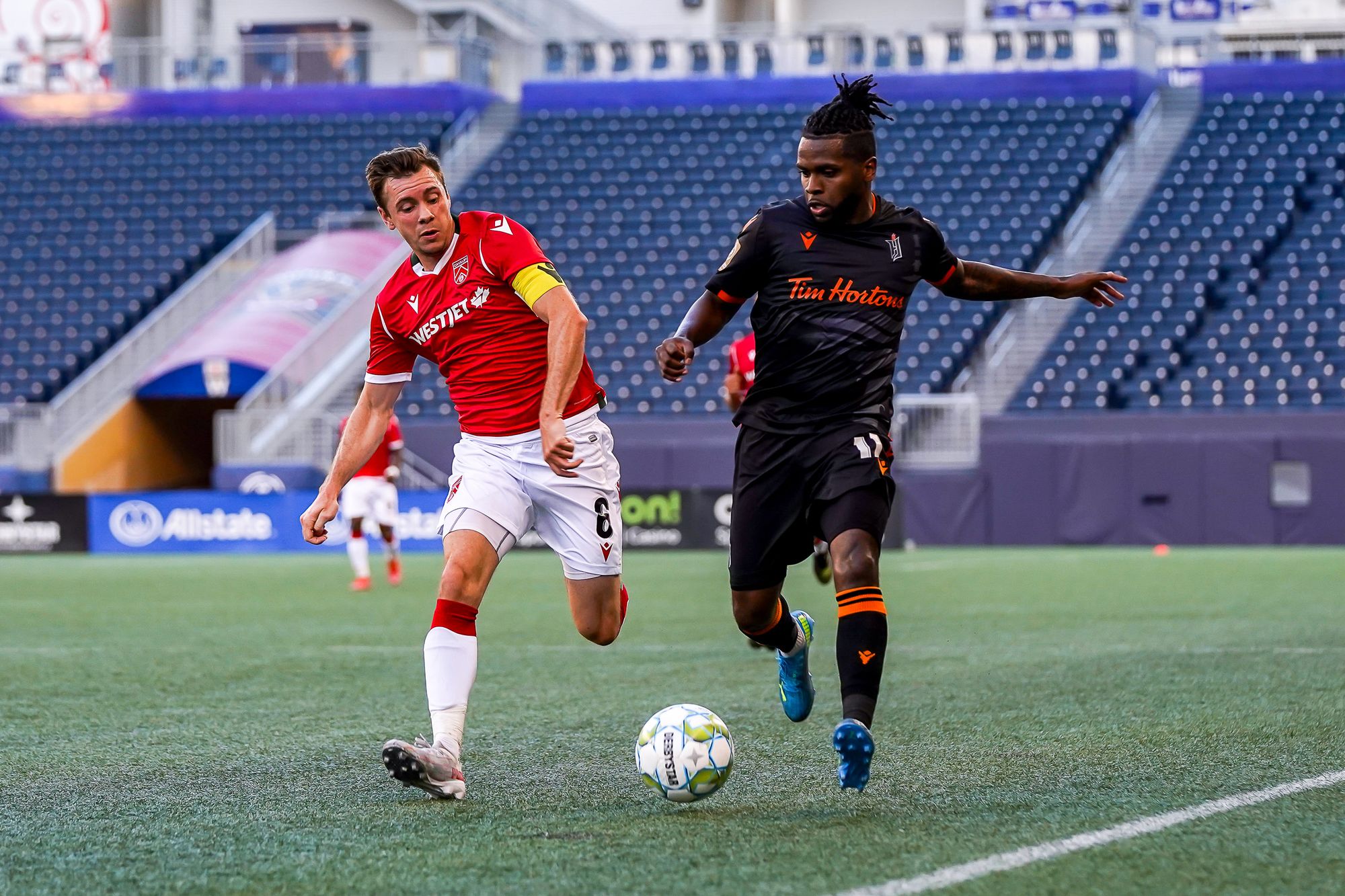 CPL players continue to push for union
Several players across the CPL took to social media last week to complain about the playing conditions in Winnipeg for the start of the season and express their thoughts on why they want the league to recognize the players' union they are trying to form.
Marco Bustos, Kwame Awuah, Dylon Powley, Drew Beckie and a host of others spoke out in a variety of forms, as they continue to turn up the pressure while the league rebuffs the players' request for automatic union recognition.
With CPL teams set to return to their markets and play games in their home stadiums in front of fans this week, you can expect the players to continue to voice their displeasure in an attempt to put more pressure on the league to recognize the Professional Footballers Association Canada (PFACan).
It should be noted that not all CPL players are comfortable speaking out in a public manner, as they fear repercussions from the league if they do so.
One such CPL player told TFC Republic last week that, "This isn't about money, it's about having a voice on the matters that affect us the most. The health and well-being of the players. We don't make life changing money. We just want the league to grow and the way to do it is through collaboration with the players so it can last."
---
---
Stories to look out for at TFC Republic
CPL players wore t-shirts in support of their union cause prior to games last week, including Atlético Ottawa defender Drew Beckie, who previously took to Twitter to voice his displeasure about the congested fixture congestion to start the CPL season.
I interviewed Beckie about that, the players' t-shirt "protest," why he thinks a players' union is important and much more. I'll have a feature story in the coming days.
Other stories that will be published later this week include:
In-depth pre- and post-game coverage of Toronto's match against Nashville SC.
A special video blog on TFC coaches from the past.
My in-depth Q&A with Canadian women's team defender Kadeisha Buchanan.
My feature story on Shelina Zadorksy, Buchanan's defensive partner with the national team
In-depth pre- and post-game coverage of the Canadian men's team's Concacaf Gold Cup semifinal vs Mexico.
In-depth pre- and post-game coverage of the Canadian women's team's match against Great Britain at the Tokyo Olympics.
---
TFC Republic mailbag
TFC Republic will feature a regular reader mailbag column where I answer questions from subscribers about Toronto FC and Canadian soccer in general.
I'll answer the best questions submitted to me by TFC Republic readers, so feel free to drop me an email at johnmolinaro@rogers.com. You can also reach out to me via Twitter and Facebook.
NOTE: For readers who have signed up for this free weekly newsletter but haven't yet subscribed to TFC Republic, just a reminder you have to purchase a subscription in order to read all of the great content behind the paywall. TFC Republic has very reasonable rates at $8 a month and $50 a year - just click on the subscribe button on the home page.
(Top photo courtesy of torontofc.ca)
---
The TFC Republic newsletter comes out every Monday, and will be emailed to both paid and free members. All other content at TFC Republic is behind the paywall, and you'll need to be a subscriber to access it. It costs only $8 for a one-month subscription, or $50 for a full year (prices include 13% GST/HST). What a great deal, eh?  Don't miss out, and order your TFC Republic subscription today!