Opinion
Perez's ref rant a sign of bigger problems for Toronto FC
The strong-willed culture that Toronto FC was famous for is eroding away and being replaced by one of self-pity and grievance.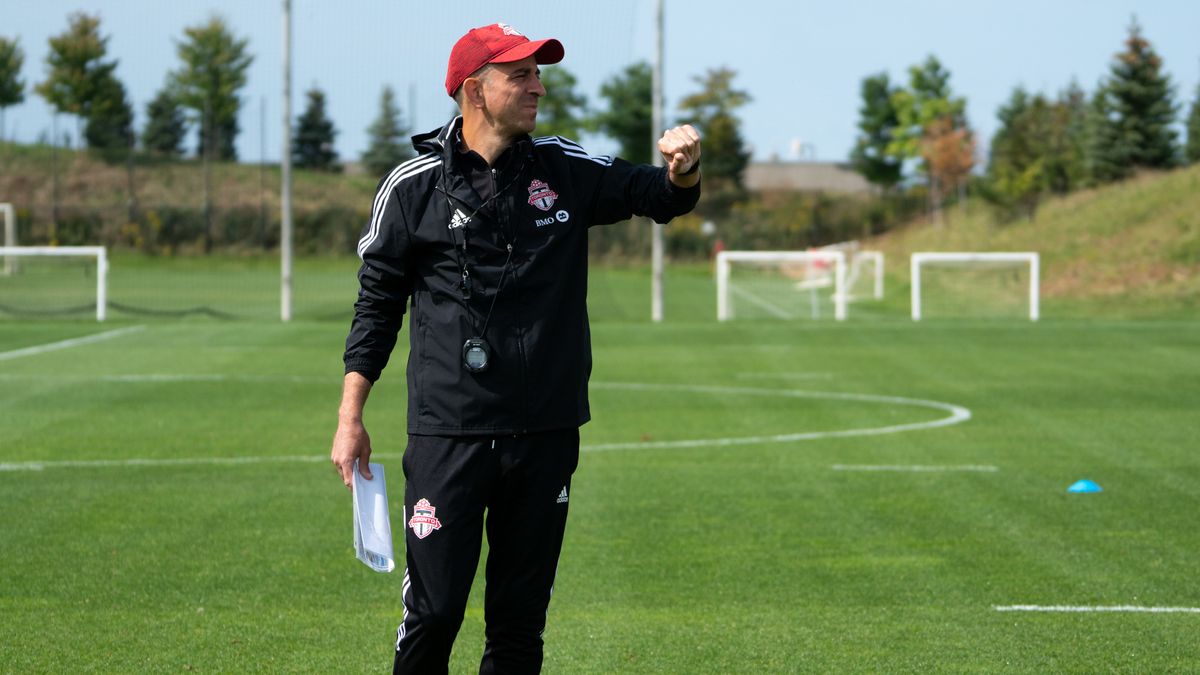 Usually the very picture of calm and restraint, Javier Perez came out with both barrels loaded following Toronto FC's 1-0 home loss to Inter Miami on Tuesday night.
TFC saw two major refereeing decisions go against them in their sixth straight loss, the first coming in the 86th minute when substitute Jacob Shaffelburg's shot appeared to have crossed the goal-line before Miami goalkeeper Nick Marsman scooped it out. Toronto players and fans celebrated, but MLS doesn't use goal-line technology, and no goal ended up being given as referee Ramy Touchan awarded a corner kick after consulting with the linesman.
Then in the 95th minute, Christian Makoun converted from 12 yards out after being brought down by Chris Mavinga to allow Miami to steal the win. But TV replays clearly showed that three Miami players encroached into the 18-yard box - Federico Higuain was a good yard and a half inside the penalty area when Makoun's struck his shot that slipped past Alex Bono.
Perez was clearly fuming as he sat down to participate in the post-match Zoom call with reporters. The cerebral, mild-mannered Spaniard didn't stomp into the room, lose his cool, pound on the desk in front of him, throw his chair, or shout at the top of his lungs in anger.