Feature
Newcomer Aimé Mabika brings more than his size to Toronto FC
Mabika will no doubt offer TFC a towering presence in defence, but there's more to him than just his size, explained coach Bob Bradley.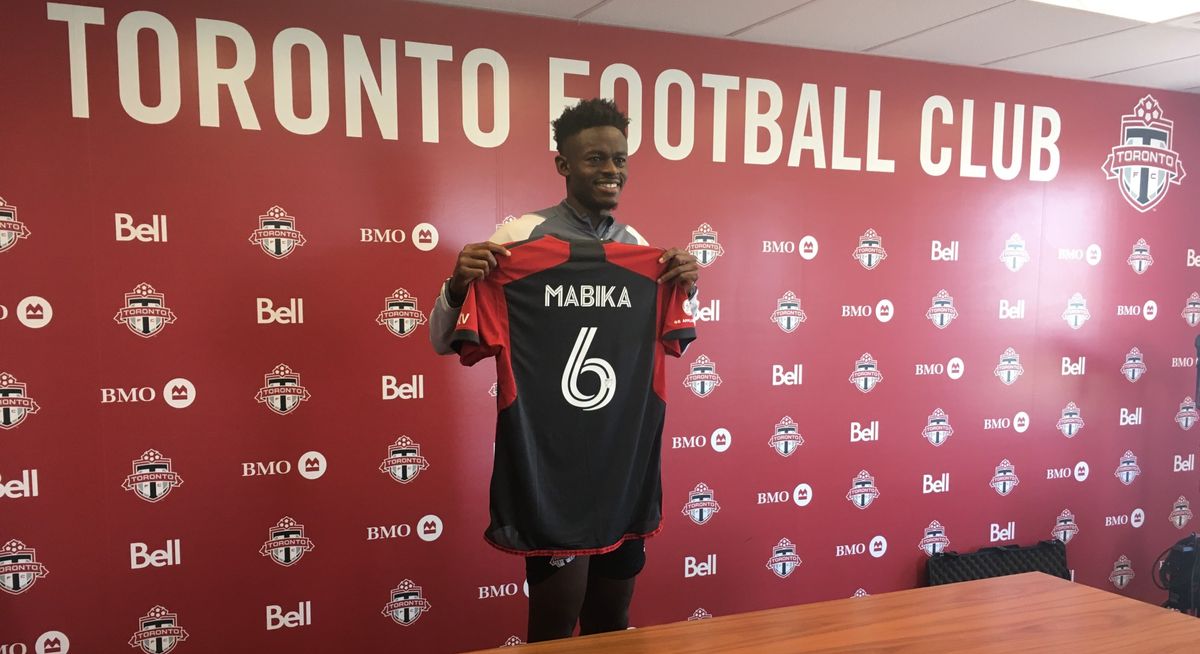 The first thing you notice about new Toronto FC defender Aimé Mabika is his sheer size.
At a slender but well-built six-feet-six inches, Mabika was impossible to miss when he walked into the press room at the club's BMO Training Ground to speak to reporters for the first time on Thursday.
"I know I'll probably get this question… the basketball question. I did play basketball when I was younger, and I enjoy basketball; it's my second favourite sport," Mabika said unprompted while flashing a big grin.
Mabika, 24, arrived in Toronto on Wednesday, a day after he was officially traded to the Reds from Inter Miami CF. The trade caught him by surprise, and as a result he's experienced a whirlwind week in which he's barely had a moment to slow down to catch his breath.