Feature
Tactical breakdown: Why the goals have dried up for Jiménez and Akinola at TFC
A new striker might be top of Toronto FC's priority list this off-season given Jiménez's inconsistency and Akinola's ineffectiveness.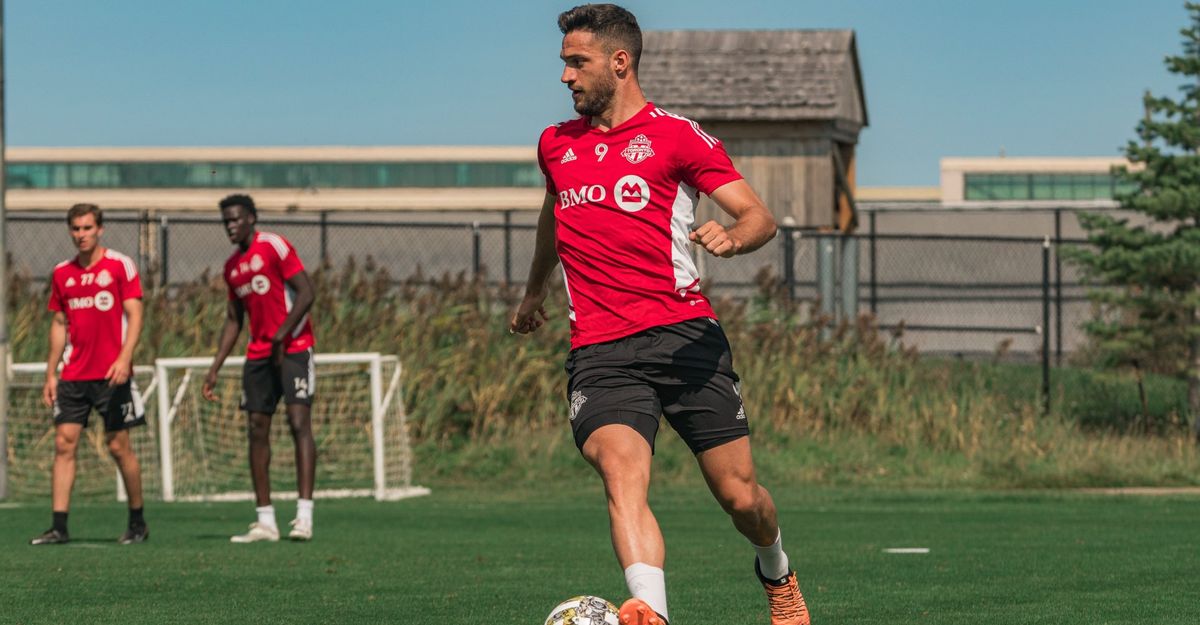 Barring a late surge in its final four matches, Toronto FC will close the season without a playoff appearance in back-to-back years.
The arrivals of Lorenzo Insigne, Federico Bernardeschi and Domenico Criscito provided some hope in August, but crucial dropped points in matches vs. the New England Revolution, Inter Miami, LA Galaxy and CF Montreal proved costly.
An open Designated Player spot provides some roster flexibility for 2023. The dilemma for coach and sporting director Bob Bradley is determining which area of the squad to address. Striker might be top of the list given the inconsistency of Jesús Jiménez since the Italians landed in Toronto, plus Ayo Akinola's ineffectiveness in recent weeks hasn't offered an immediate solution.
Jiménez's start to 2022 was so promising with seven goals and three assists in his first 14 matches for the club, only to register two goals in the following 15. Akinola, meanwhile, has struggled to regain his 2020 form more than a year after tearing his ACL.
Here is a breakdown of both players' seasons and whether they can still be capable squad players for TFC entering 2023.