Feature
Ayo Akinola faces a challenging road ahead at Toronto FC
A major obstacle has been hurdled by Akinola in returning to action for TFC after a lengthy injury absence. But more stand in his way.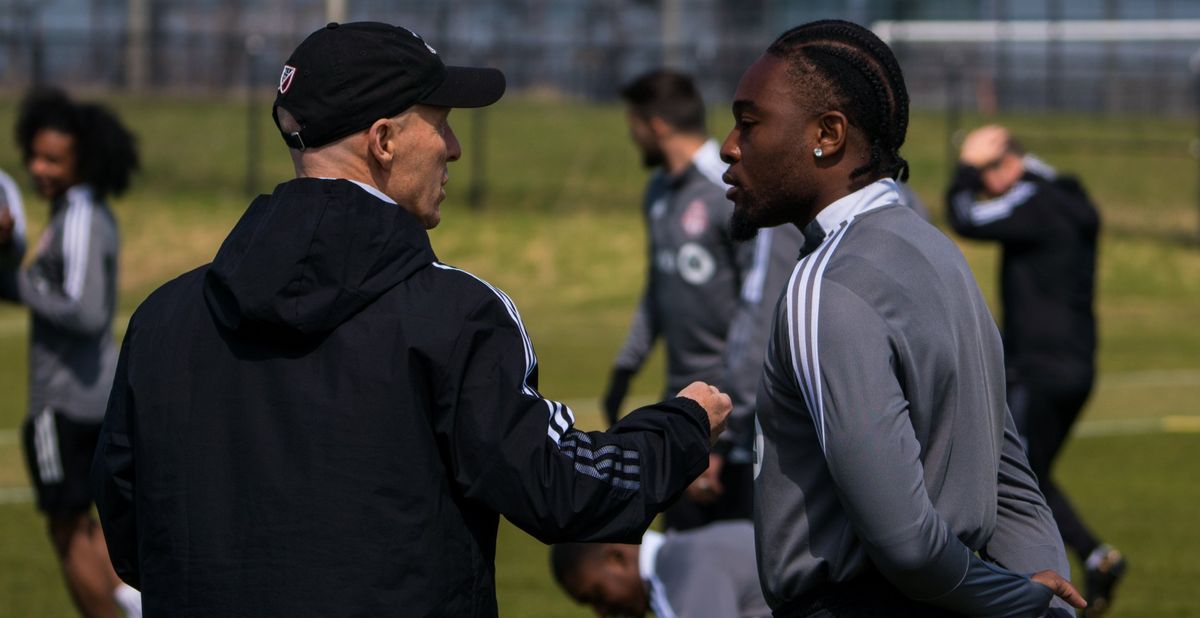 It's a scene that's played out millions of times in the soccer world whenever someone is about to be brought on as a substitute.
But for Ayo Akinola, the moment carried special significance, as he had been waiting over nine months for it to happen.
Toronto FC assistant coach Mike Sorber got up from his seat on the bench last Saturday afternoon at BMO Field, looked down towards the end-line where several players were warming up, and motioned towards Akinola to strip out of his training top and get ready. At first, Akinola wasn't sure if Sorber was pointing at him. Once confirmation was made, Akinola jogged down the sideline towards the bench, put on his jersey, and had a quick word with coach Bob Bradley, who put his arm around the forward before subbing him on against FC Cincinnati.