Feature
TFC coach Bob Bradley a firm believer in data analytics
The off-season departure of Devin Pleuler, the club's director of analytics, won't affect Bradley's use of data to help inform his decisions.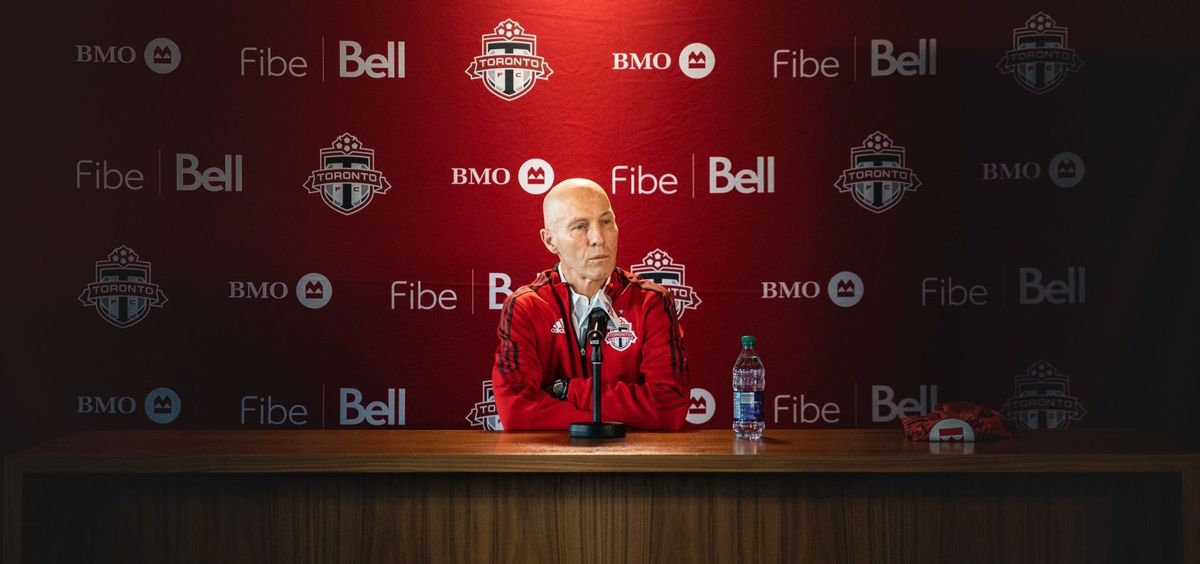 It didn't come as a major surprise that Toronto FC underwent so many changes this off-season after finishing second-last in the overall MLS table in 2022 and failing to make the playoffs for a second straight year.
Coach Bob Bradley wasted little time in making roster cuts as soon as the campaign was over, bidding farewell to goalkeepers Alex Bono and Quentin Westberg, defender Doneil Henry, midfielder Noble Okello, forward Ifunanyachi Achara and others.
But there was another important off-season departure at TFC that went somewhat unnoticed. Devin Pleuler, who held a number of junior positions at the club before being named director of analytics in 2020, stepped down in October to take a new position leading MLSE's Sport Performance Lab.