Newsletter
TFC Republic Weekly: January 23-29 lookahead
Pre-season training camp rolls on for Toronto FC, who still have a number of major roster holes to fill before the start of the MLS campaign.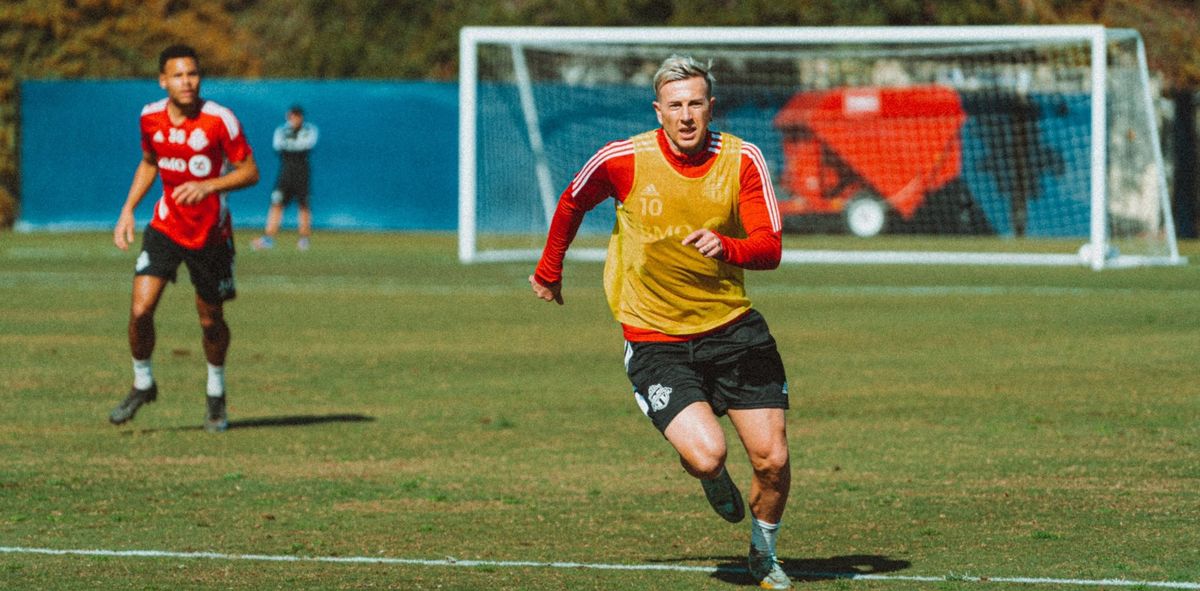 Welcome to the latest edition of TFC Republic Weekly, a free email newsletter that will land in the inbox of both paid subscribers and free members of TFC Republic every Monday.
This newsletter will look at what's in store over the next seven days for Toronto FC, and set up their schedule of games for the week.
You'll also get a glimpse of what to expect at TFC Republic in the coming days.
So, without further ado...
Toronto FC still has roster holes to fill
The 2023 MLS regular season kicks off for Toronto FC on Feb. 25 away to D.C. United, but at the moment, the Reds still have some gaping holes in their roster.
A series of off-season departures has left them without a starting goalkeeper and left fullback, while added depth at centre back and the forward position is also required.
Notably, free agent Sean Johnson has been linked to Toronto after he recently visited the city to engage in contract talks with the club. Regarded as one of the best goalkeepers in MLS, Johnson, a 33-year-old native of Georgia, has spent the last six seasons with New York City FC. Johnson has offers from clubs in Europe and NYCFC is also pushing to re-sign him.
"As everyone knows, we've been working hard to try to finalize the No. 1 slot with somebody that we think gives us just the right combination of abilities and experience to really help us," coach Bob Bradley said last week.
Bradley also said more arrivals and player departures are coming.
"When all is said and done, we'll see how it works as we go through pre-season and then try to determine what's best for everyone. I think we're still in the midst of different discussions. Obviously, some signings are still out for us with the possibility of improving in different positions," Bradley offered.
"I think we're also very clear about the possibility that there may need to be some moves out - whether that's loans, whether that's trades in the league, whether that's transfers out of the league. A lot is still on the table as we work through things.
"It's still important to put together the most complete roster, have the most depth, have the right group of guys. We're in the early stages of trying to figure out how to get it right."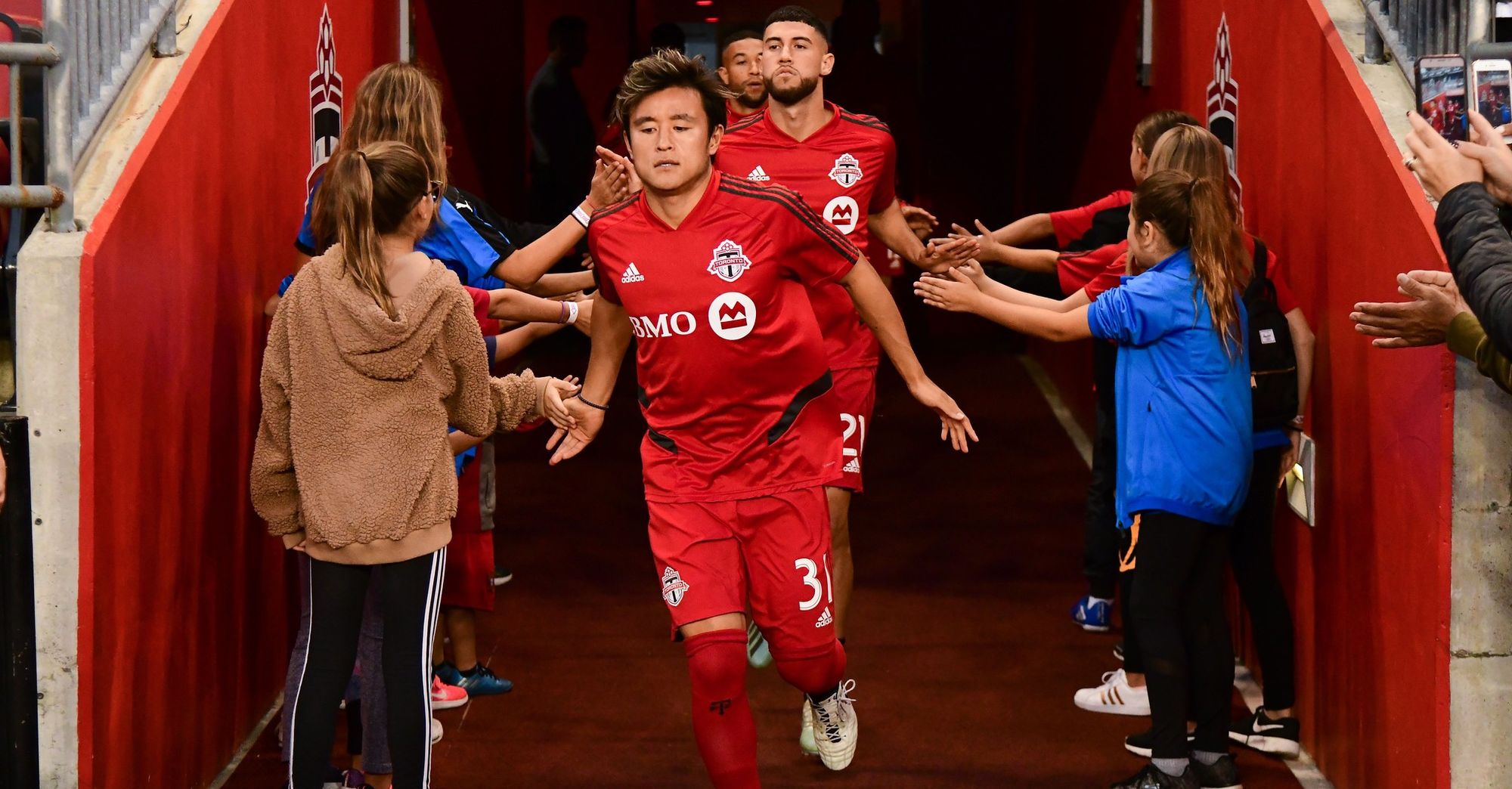 Pre-season rolls on for the Reds
TFC will remain in San Diego this week as the first leg of pre-season training camp continues before they return home for a brief stint later this week.
On Sunday, the Reds played a closed-door scrimmage match against Club Tijuana of Mexico's LIGA MX. Unfortunately, both teams agreed not to share the score or details of the match, so we don't know how it went.
The Reds are scheduled to return to Toronto on Saturday before heading back to California on Feb. 2 to continue training camp. While there, TFC will compete in the 2023 Coachella Valley Invitational tournament as part of its pre-season preparations for the MLS campaign.
The 12-team competition runs from Jan. 29 to Feb. 18 at the Empire Polo Club in Indio, California. Here is Toronto's schedule for the tournament:
Wednesday, Feb. 8 – Toronto FC vs. Vancouver Whitecaps FC (4:00 p.m. ET)
Saturday, Feb. 11 – Toronto FC vs. LAFC (2:00 p.m. ET)
Wednesday, Feb. 15 – Toronto FC vs. Portland Timbers (5:00 p.m. ET)
After its three matches at the Coachella Valley Invitational, the Reds will play one final pre-season game against the LA Galaxy on Feb. 18 at Dignity Health Sports Park.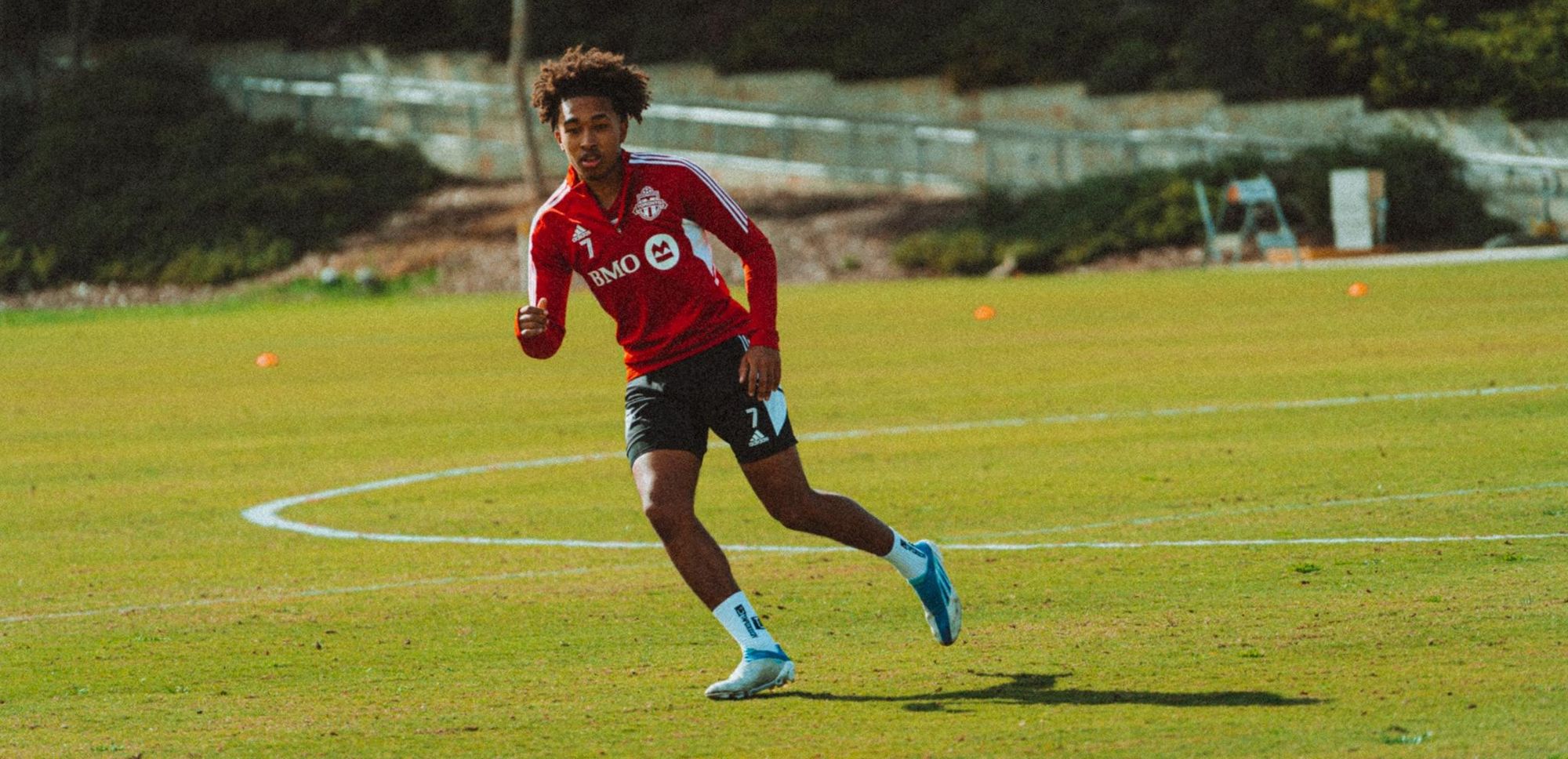 TFC finds out Leagues Cup group
For those of you who don't know, the Leagues Cup is an official Concacaf competition where all 47 clubs – 18 from Mexico's LIGA MX and 29 from MLS – will play in a World Cup-style tournament. The top three teams will qualify for the 2024 Concacaf Champions League. The inaugural edition of Leagues Cup runs from July 21 to August 19.
Last Friday, MLS and LIGA MX announced the 15 first-round groups. The top two teams in each group advance to the Round of 32, joining the MLS Cup champions and highest ranked Liga MX champion. TFC will compete in the "East 3" group with Atlas F.C. of Mexico and MLS rivals New York City FC.
The MLS regular season will, in effect, be suspended during the one-month tournament. As a result, TFC's regular season schedule is somewhat front loaded. They'll play 24 games before the League Cup kicks off and will only have 10 matches left on the schedule once they return to MLS action in mid-August after the tournament is over.
What all of this means is that Toronto can't afford a slow start to the season. They need to storm out of the gate right from the start and be firmly in the mix for the playoffs by the time the Leagues Cup kicks off. A laboured beginning to the MLS campaign would put them behind the eight ball even more this year compared to past seasons because there are fewer games during the final stretch of the season for them to make up ground.
---
---
Stories to look out for at TFC Republic
Only 22 years old, goalkeeper Tomás Romero has already packed a lot into his young career. He guided Georgetown University to its first ever national men's soccer title, he made his international debut for El Salvador, and he made his MLS debut under Bob Bradley at LAFC. Now the two are reunited after TFC selected Romero in the MLS re-entry draft. What can we expect from the young goalkeeper this upcoming season? I recently spoke one-on-one with Romero. Look for my feature story on the young goalkeeper in the coming days.
Other stories that will be published later this week include:
My feature story on Bob Bradley's memories of former TFC president Kevin Payne.
My story on why TFC might go the route of signing a 'Young DP" instead of a regular DP.
My story on Bob Bradley and the use of analytics at Toronto FC.
My weekly TFC random thoughts column.
The latest instalment of our Toronto FC Flashback series.
Another edition of reader mailbag.
And much more!
---
TFC Republic mailbag
TFC Republic will feature a regular reader mailbag column where I answer questions from subscribers about Toronto FC and Canadian soccer in general.
I'll answer the best questions submitted to me by TFC Republic readers, so feel free to drop me an email at johnmolinaro@rogers.com. You can also reach out to me via Twitter and Facebook.
(Top photo courtesy of torontofc.ca)
---
TFC Republic is a paid-subscription website. All of the content at TFC Republic is behind a paywall, and you need to be a subscriber to access it. It costs only $8 for a one-month subscription, or $50 for a full year (prices include 13% GST/HST). What a great deal, eh?  Don't miss out, and order your TFC Republic subscription today!