Newsletter
TFC Republic Weekly: January 17-23 lookahead
Toronto FC kicks off pre-season training camp this week, as Bob Bradley continues to make over his roster ahead of the start of the MLS season on Feb 26.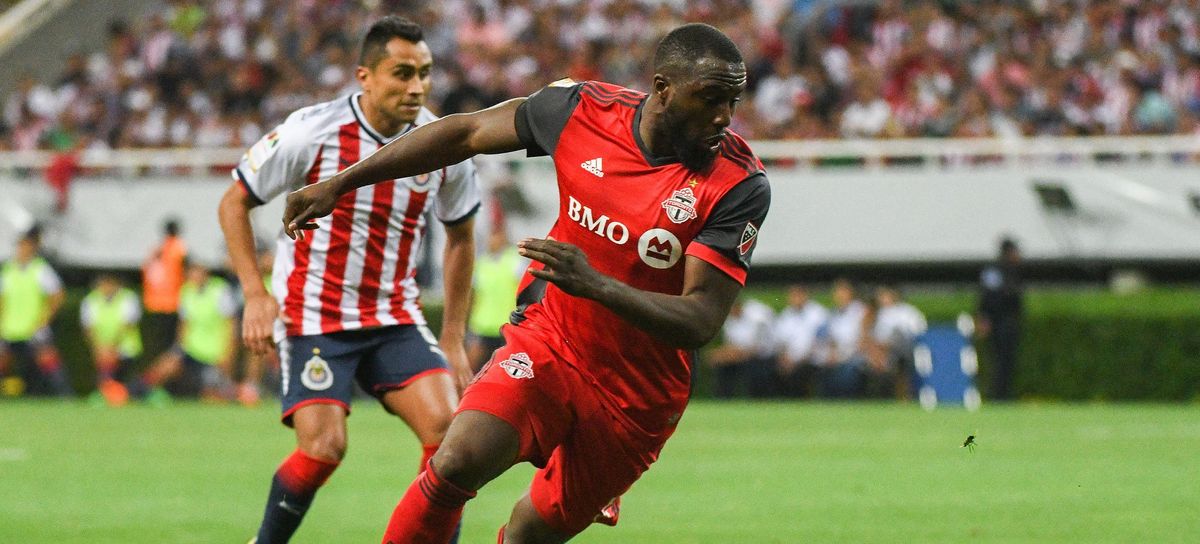 Welcome to the latest edition of TFC Republic Weekly, a free email newsletter that will land in the inbox of both paid subscribers and free members of TFC Republic every Monday.
This newsletter will look at what's in store over the next seven days for Toronto FC, and set up their schedule of games for the week.
You'll also get a glimpse of what to expect at TFC Republic in the coming days.
So, without further ado...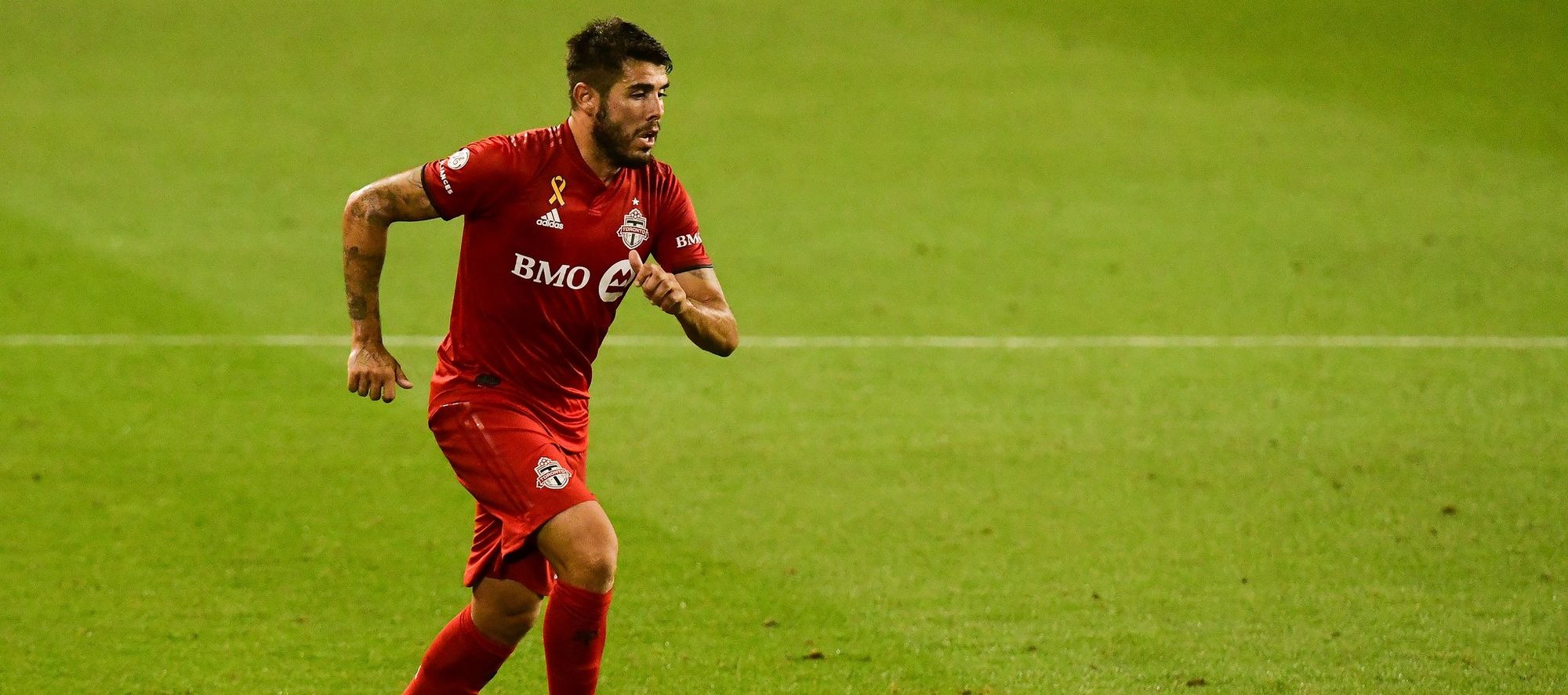 Training camp begins
Toronto FC players were scheduled to report for medicals this weekend as the team's training camp ahead of the 2022 MLS season officially kicked off.
The team will travel to California on Tuesday where it will hold part of its pre-season preparations, and it will have another training camp in Texas.
As of right now, the Reds have three pre-season games scheduled:
Jan. 29 vs. the LA Galaxy in Carson, California.
Feb. 12 vs. the Chicago Fire in Austin, Texas.
Feb 16. vs. the Houston Dynamo in Austin, Texas.
The expectation is that Toronto will play more matches while away in the U.S.
TFC Republic will have in-depth coverage of the team's pre-season training camp ahead of its first game of the MLS regular season on Feb. 26 away to FC Dallas. TFC's home opener is March 5 vs. the New York Red Bulls.

Lingering roster questions still loom for TFC
As TFC heads into training camp, there are a number of unanswered questions about how the team will look ahead of its season opener on Feb. 26.
Will Designated Players Jozy Altidore and Yeferson Soteldo still be around? The recent signing of Lorenzo Insigne means Toronto has four DPs, putting them one over the limit. TFC has until Insigne arrives in July to get rid of one of their other DPs in order to make room for the Italian, but it's more than likely they'll make such a move long before then. In fact, chances are pretty good that both Altidore and Soteldo could be gone.
Sources tell TFC Republic that the Reds are attempting to buy out Altidore from his contract. MLS teams are allowed one buyout per season, but it must happen before the start of the season in order to get the associated salary cap relief. Clubs can still buy out a player once the season begins, but his salary would remain on the books. With the 2022 MLS campaign slated to kick off in five weeks, time is not on TFC's side, so they'll have to move quickly if they want to buy out Altidore. Otherwise, they'll have to come up with another solution.
Sources also tell TFC Republic that the club is actively trying to offload Soteldo, and that he could depart the club as part of a swap deal with Liga MX side Tigres UANL for Mexican defender Carlos Salcedo. Defence was a major weakness for the Reds last season (66 goals against, second-worst in MLS), and the general consensus is that the Reds need a major upgrade on departed centre back Omar Gonzalez (who signed with New England in the off-season). Salcedo, 28, has close to 50 caps for Mexico's national team and previously played for European outfits Fiorentina and Eintracht Frankfurt, as well as Tigres and Guadalajara, two of the biggest clubs in the Mexican topflight.
Ayo Akinola's contract expired at the end of a 2021 campaign that saw him score three goals in just 11 appearances - his year was cut short in July when he suffered a season-ending knee injury. But the 21-year-old Brampton native, who bagged a team-high nine goals (tied with Alejandro Pozuelo) in 2020, is expected to ink a new deal with the Reds. The re-signing of Akinola would be a wise move, as the Canadian international is one of the best attacking prospects in MLS, and could help improve a limp TFC attack (39 goals) that was tied for third-worst in the league last year.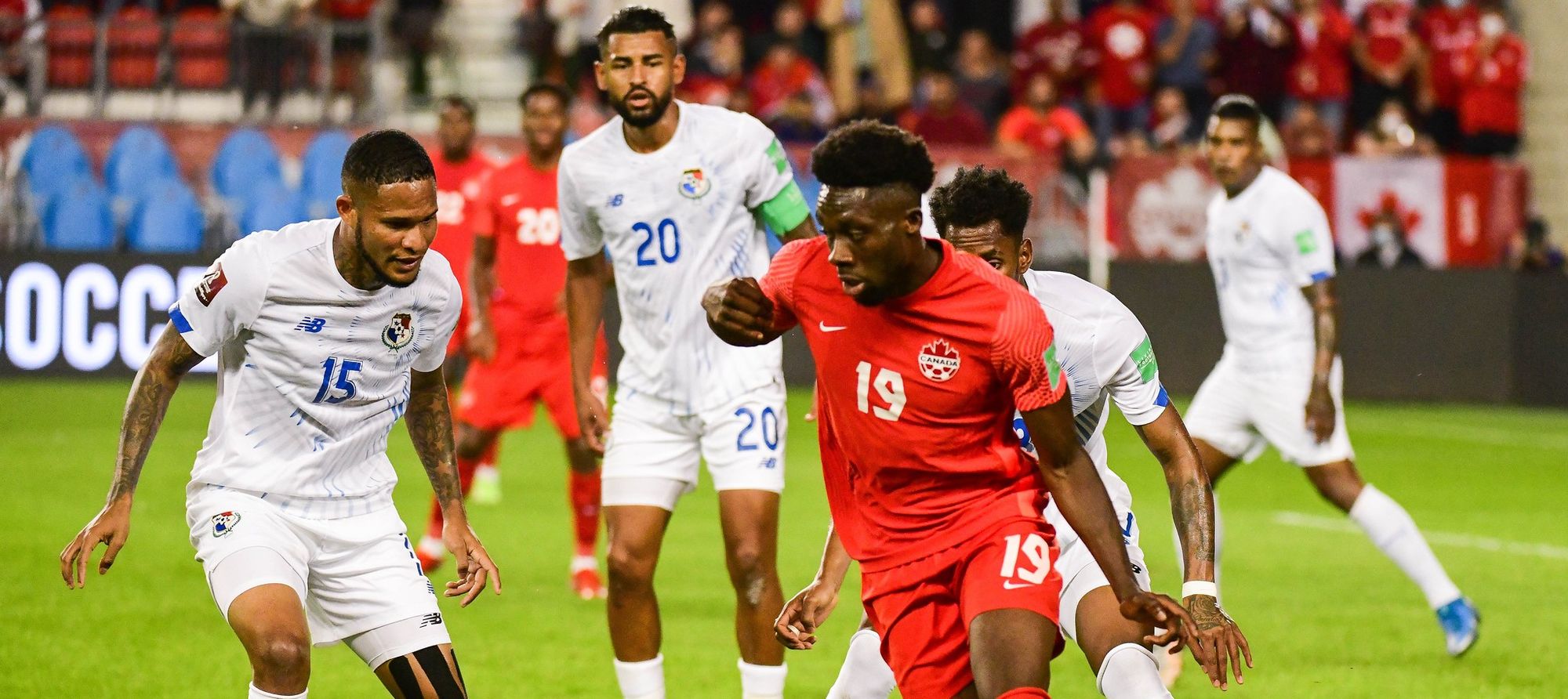 World Cup qualifiers draw nearer for CanMNT
After a bit of a layoff, the Canadian men's team will soon return to action in Concacaf World Cup qualifying in what promises to be a hugely important international window.
Canada currently tops the table and is unbeaten (with four wins in eight games) in the final round of the Concacaf qualifiers, and enjoys a two-point advantage over fourth-place Panama with six games remaining.
The top three nations in the eight-team group automatically qualify for the 2022 World Cup in Qatar, which means Canada's road matches vs. Honduras (Jan. 27) and El Salvador (Feb. 2), and its game against the U.S. in Hamilton (Jan. 30) could go a long way in determining its fate.
The Reds were dealt a big blow late last week when star player Alphonso Davies was officially ruled out for these trio of games due to a heart condition.
After originally testing positive for COVID-19 earlier this month, Davies had to isolate before returning to training with his pro club Bayern Munich. Last Friday, Bayern manager Julian Nagelsmann revealed that Davies was diagnosed with mild myocarditis, an inflammation of the heart muscle.
While it is not expected to be a danger to Davies' long-term health, Nagelsmann confirmed that the Canadian would immediately stop training with the team until further notice so he can recover.
Coach John Herdman should be revealing his roster for the upcoming trio of World Cup qualifiers this week.
---
---
Stories to look out for at TFC Republic
Toronto FC's signing of Lorenzo Insigne is being heralded as a transformative move for MLS, as it sees one of the best attacking players in European soccer join the league while still in the prime of his career.
But how is his move being viewed in Italy? How are Napoli fans reacting to the loss of their long-time captain? And what will this mean for Insigne's national team career?
I spoke to Paddy Agnew, a Rome-based journalist who is the Italian correspondent for World Soccer magazine, to find out what the reaction is in Italy about Insigne coming to Toronto. Look for my story in the coming days.
Other stories that will be published later this week include:
I'll have a full report about the start of pre-season training camp in California, with comments from coach Bob Bradley.
My column on the big questions facing TFC as they enter pre-season training camp.
Peter Galindo takes an in-depth look at Mark Delgado's 2021 season for TFC from a tactical and analytical perspective.
Assuming that Canadian men's coach John Herdman will release his roster for the upcoming World Cup qualifiers this week, we'll take a look at the team and who made the cut.
The latest edition of the Reader Mailbag.
The sixth part of a continuing video blog series looking back at historic moments in the history of Toronto FC. This week: The signing of Jermain Defoe and the "Bloody Big Deal."
And much, much more!
TFC Republic mailbag
TFC Republic will feature a regular reader mailbag column where I answer questions from subscribers about Toronto FC and Canadian soccer in general.
I'll answer the best questions submitted to me by TFC Republic readers, so feel free to drop me an email at johnmolinaro@rogers.com. You can also reach out to me via Twitter and Facebook.
(Top photo courtesy of Canada Soccer)
---
The TFC Republic newsletter comes out every Monday, and will be emailed to both paid and free members. All other content at TFC Republic is behind the paywall, and you'll need to be a subscriber to access it. It costs only $8 for a one-month subscription, or $50 for a full year (prices include 13% GST/HST). What a great deal, eh?  Don't miss out, and order your TFC Republic subscription today!