Newsletter
TFC Republic Weekly: August 30-September 5 lookahead
Toronto FC will try to regroup during its bye week due to the international break, while the Canadian men's team continues its quest to qualify for the 2022 World Cup.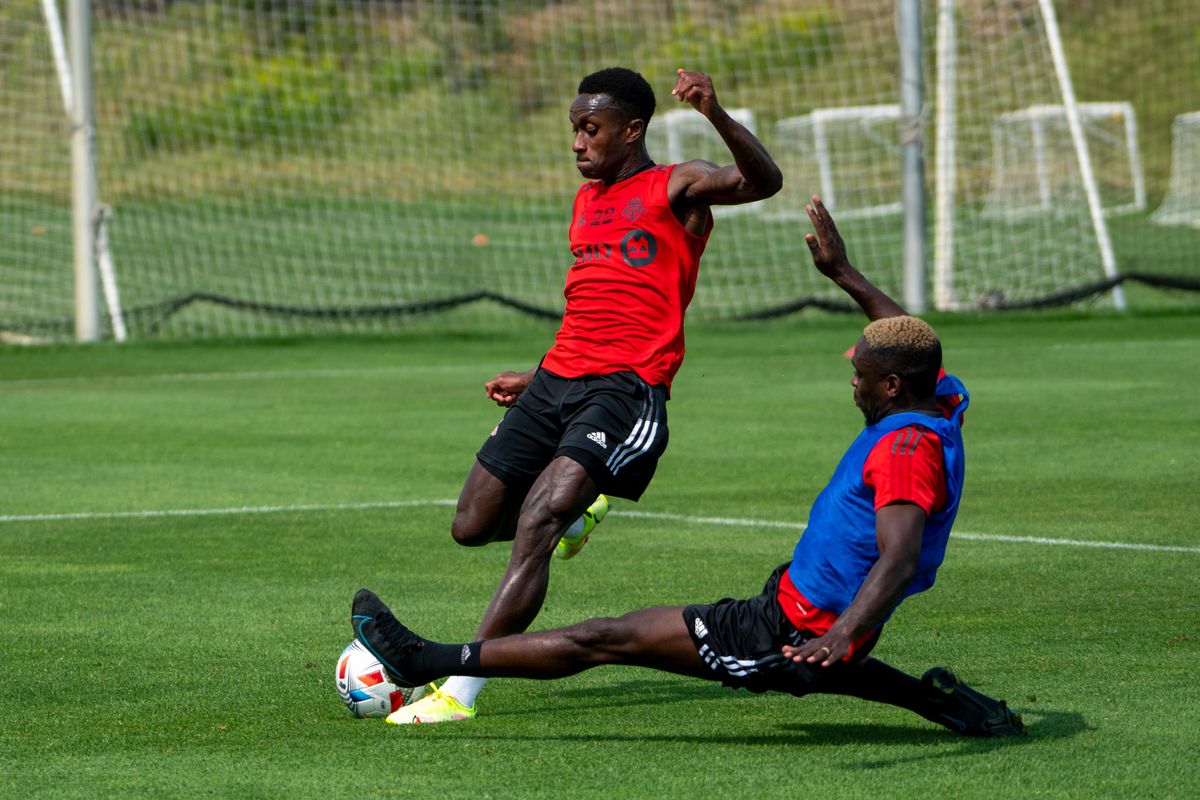 Welcome to the latest edition of TFC Republic Weekly, a free email newsletter that will land in the inbox of both paid subscribers and free members of TFC Republic every Monday.
This newsletter will look at what's in store over the next seven days for Toronto FC, and set up their schedule of games for the week.
You'll also get a glimpse of what to expect at TFC Republic in the coming days.
So, without further ado...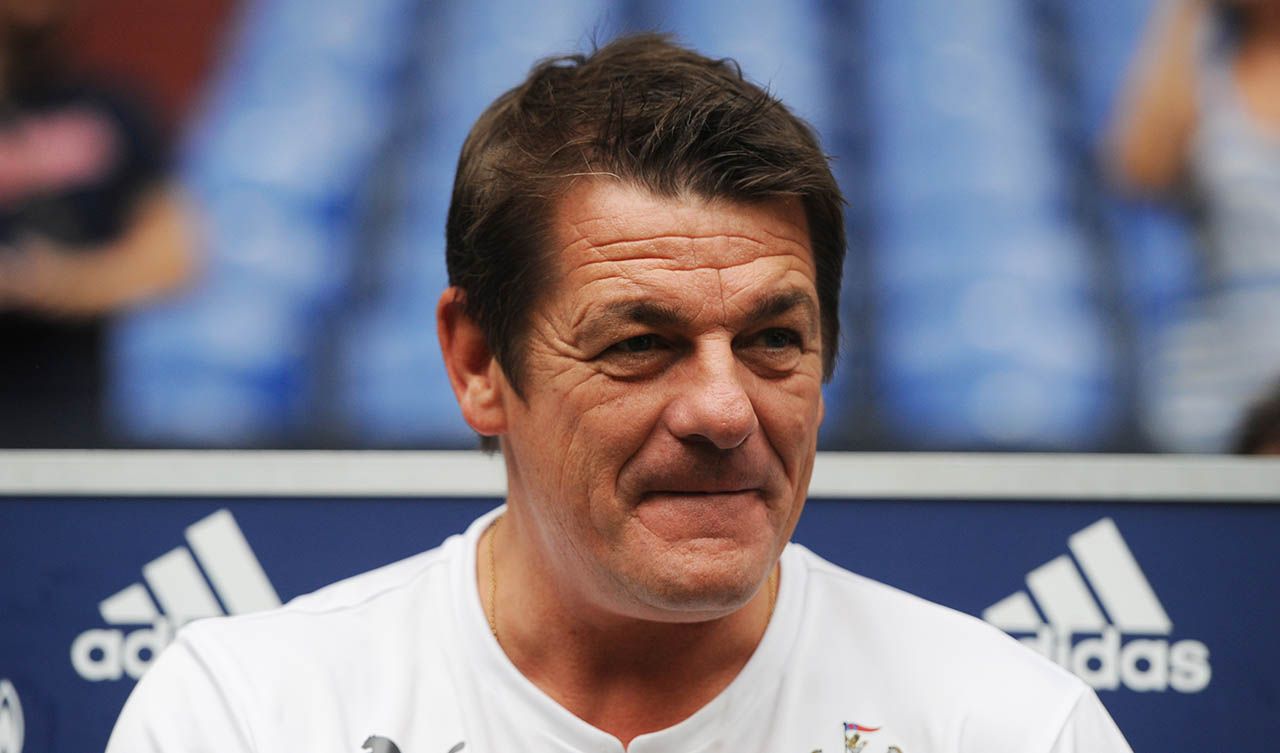 Bye week for TFC
Toronto FC is off this week due to the international break (more on that in a second) and won't return to action until Sept. 11 when it visits TQL Stadium for a game against FC Cincinnati.
A humbling 3-1 setback to CF Montreal in last Friday's Canadian Classique was TFC's fourth loss in a row, and stretched their winless run to seven games, while also keeping them rooted to last place in the league table.
The Reds have now gone 18 straight games without recording a clean sheet, and it's been over a month since their previous victory. After collecting nine from a possible 15 points during Javier Perez's first five games in charge, Toronto has earned just a single point from 18 in their last six outings.
Perez believes the break from action comes at a good time for TFC, as it allow them the regroup as the regular season enters the home stretch.
"We have some time to work together and I think with a little bit more time, we can get a fresher look to the performances that we have and give a final push for the end of the season," Perez said after the loss to Montreal.
"I think this is a strong group. This is an experienced group, and I believe, I firmly believe, that this is going to make us stronger. This is going to be an experience that we have to go through as a team individually together, and as a club."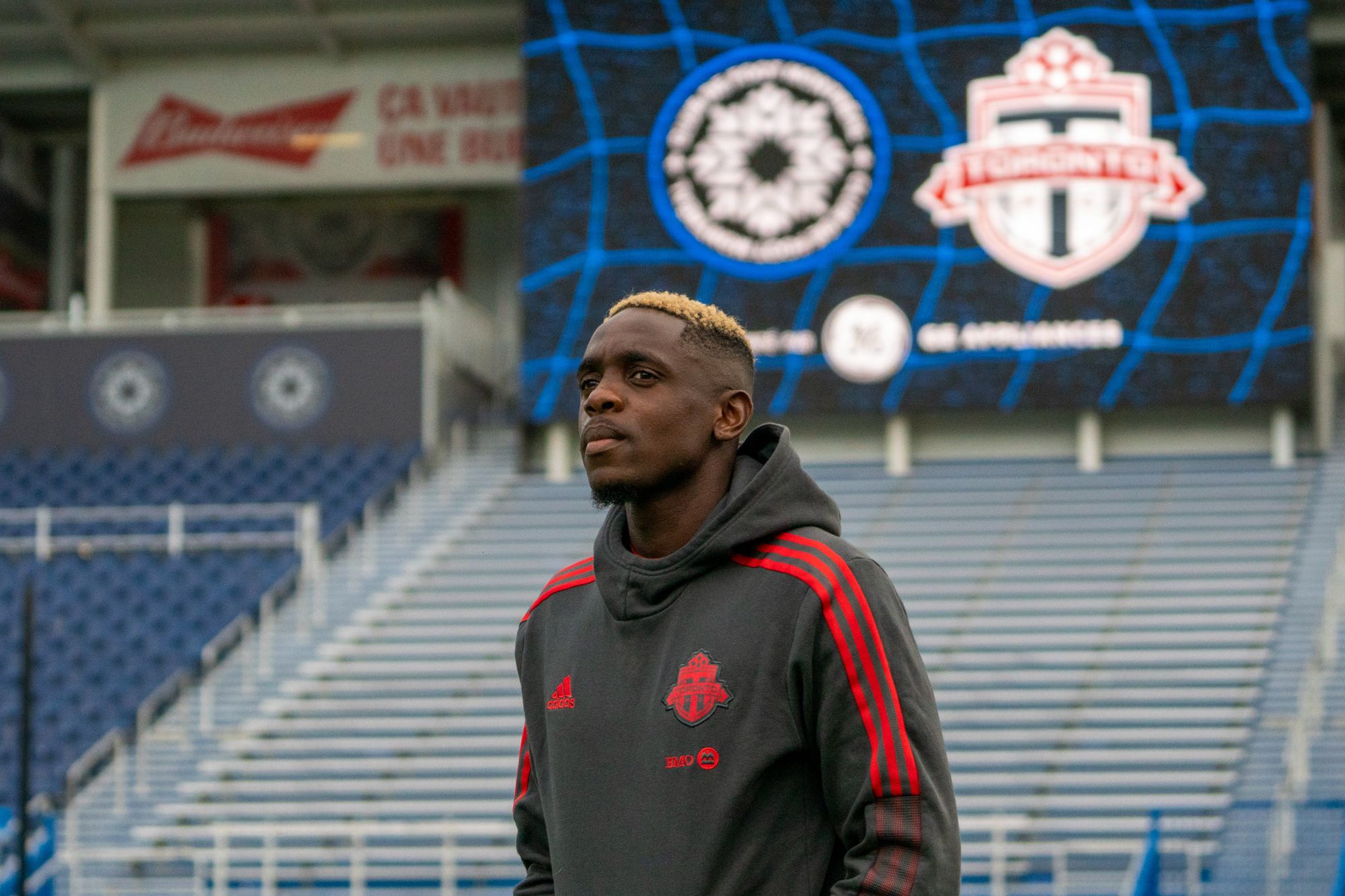 Playoff picture
Last Friday's loss in Montreal kept Toronto (3-13-6) rooted to the bottom of the Supporters' Shield and Eastern Conference standings, 15 points and seven spots behind D.C. United who hold down the seventh and final playoff berth in the East.
With 12 games remaining, there are 36 points on the table for Toronto, but it's impossible to envision how a side that leaks goals (a league-high 47) with alarming regularity and continuously concedes early on in games is magically going to turn things around at this point.
"I think it's still possible (making the playoffs), and if there's a little possibility, we're still going to push to make the playoff and take it one game at a time. I think our next focus is on the next game, Cincinnati, and if we win that game and get three points, we go from there, and see where we're going to be on the end of the season," forward Ifunanyachi Achara said.
"But I think the full focus in everybody's mind is to win the rest of the games we have and hopefully teams in the front drop some points and we'll see where we're at."
Canada resumes World Cup qualifying
After a solid semifinal run at this summer's Concacaf Gold Cup, the Canadian men's team resumes World Cup qualifying this week with a game against Honduras on Thursday at BMO Field, before travelling to Nashville to take on the United States on Sunday.
Coach John Herdman has put together a 23-man roster for September's qualifiers, which also includes a Sept. 8 match vs. El Salvador at BMO Field.
Canada is No. 59 in the current FIFA world rankings, well behind the 10th-ranked U.S., but just ahead of Honduras (No. 63) and El Salvador (No. 64).
With three games in seven days, Herdman will have to turn to his bench and rely on his depth, rather than simply putting out his best starting 11 in each contest.
"There's a complexity there, but that's the stuff I love. I love that stuff. That's (why) I get out of bed. I love being able to just look at strategizing and our staff challenging ourselves to find the best way forward for this group of men," Herdman said.
The match against Honduras is Canada's first at home since earning a 2-0 win over the U.S. in Toronto in the Concacaf Nations League on Oct. 16, 2019, prior to the global pandemic.
Canada is competing in the final round of Concacaf qualifying since the buildup to the 1998 World Cup in France.
---
---
Stories to look out for at TFC Republic
So, it's fair to say that without going out on too much of a limb that this season has been a bust for Toronto FC, and that it's not going to make the playoffs.
Although mathematically still alive, the Reds are in a very deep hole with 12 games remaining in the campaign. There's no way out of it at this point, and coach Javier Perez might want to consider turning to his youngsters for the remainder of the season in order to give them some valuable playing time and start building for next season.
I'll have a column this week explaining why the time has come for Perez to give TFC's kids more of a chance.
Other stories that will be published later this week include:
In-depth pre- and post-game coverage of Canada's matches vs. Honduras and the United States.
The third part of a special video blog series looking back at every TFC coach. This week, my memories of Chris Cummins.
Another edition of the TFC Republic mailbag. Get your questions in!
My piece on Liam Fraser and the Canadian men's team.
---
TFC Republic mailbag
TFC Republic will feature a regular reader mailbag column where I answer questions from subscribers about Toronto FC and Canadian soccer in general.
I'll answer the best questions submitted to me by TFC Republic readers, so feel free to drop me an email at johnmolinaro@rogers.com. You can also reach out to me via Twitter and Facebook.
NOTE: For readers who have signed up for this free weekly newsletter but haven't yet subscribed to TFC Republic, just a reminder you have to purchase a subscription in order to read all of the great content behind the paywall. TFC Republic has very reasonable rates at $8 a month and $50 a year - just click on the subscribe button on the home page.
(Top photo courtesy of torontofc.ca)
---
The TFC Republic newsletter comes out every Monday, and will be emailed to both paid and free members. All other content at TFC Republic is behind the paywall, and you'll need to be a subscriber to access it. It costs only $8 for a one-month subscription, or $50 for a full year (prices include 13% GST/HST). What a great deal, eh?  Don't miss out, and order your TFC Republic subscription today!