Video blog
TFC Talk: The Chris Cummins era at Toronto FC
In the latest instalment of a special video blog series, I look back at the tenure of Chris Cummins, the third coach in Toronto FC history.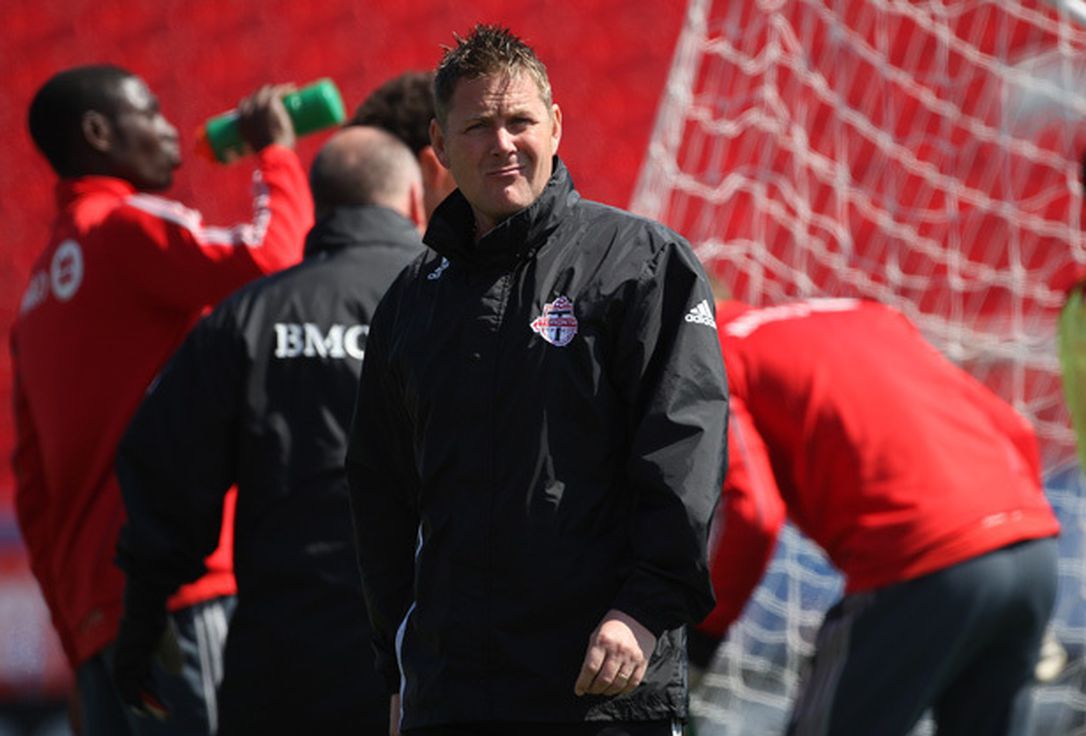 In the third instalment of a special TFC Republic video blog series looking back at every Toronto FC coach in history, I examine the managerial tenure of Chris Cummins.
Cummins was in charge in 2009 when TFC lifted the Voyageurs Cup, the first trophy in club history, after leading the Reds to a 6-1 win in 'The Montreal Miracle.'
He was also at the helm in the regular season finale when the team could've clinched a playoff berth with a road win against the last-place New York Red Bulls, but suffered a humiliating 5-0 loss in what became known as 'The Meadowlands Massacre.'
Cummins was also the first coach who ever yelled at me - I stood silent for 15 minutes as he went on a profanity-laced tirade over my line of questioning during a difficult time in the club's history.
Watch the video below: