Feature
Rookie forward Deandre Kerr couldn't say no to Toronto FC
The 19-year-old forward has no regrets about leaving school early in order to sign his first pro contract with TFC.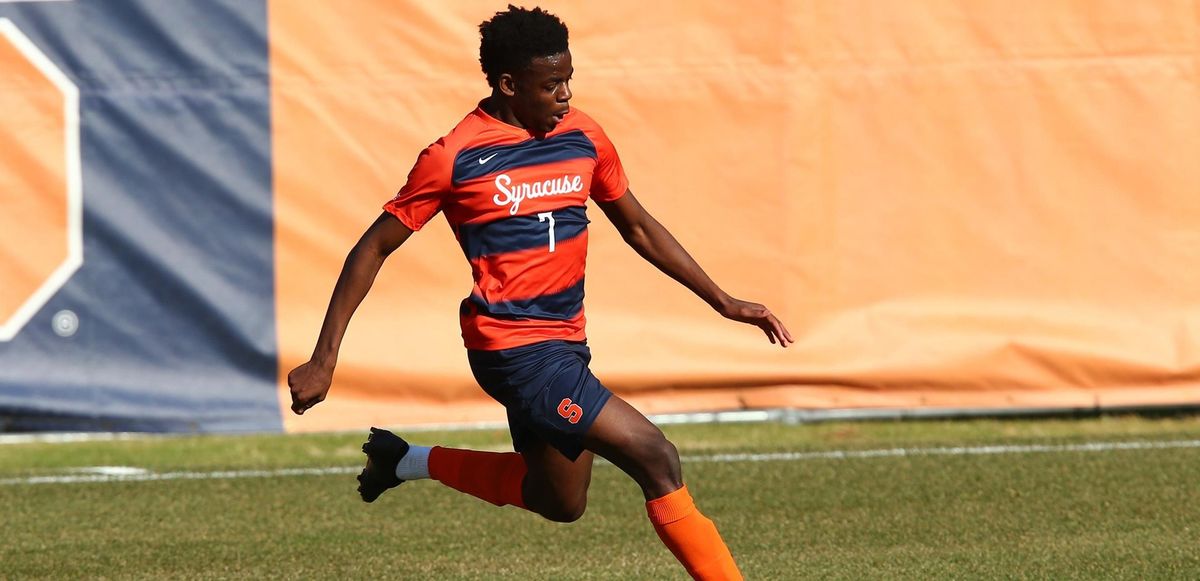 It was hardly similar to the famous scene in "The Godfather," but like Vito Corleone did with Hollywood producer Jack Woltz, Toronto FC made Deandre Kerr an offer he couldn't refuse.
After leaving TFC's academy, Kerr, a 19-year-old forward from Ajax, Ont., went on to star at Syracuse over the past two NCAA seasons. In his first year, Kerr scored four goals and earned a selection to the 2020 Atlantic Coast Conference (ACC) All-Freshman Team. As a sophomore, he scored a team-high nine goals and added three assists in 13 appearances for the Orange, leading to a 2021 All-ACC First Team selection. He was also named team MVP.
Kerr's star was on the rise, and had he stayed in school he would have had a very good chance of being selected in the MLS SuperDraft once he became eligible.