Newsletter
TFC Republic Weekly: July 31-August 6
Does new GM Jason Hernandez have more roster moves in store for Toronto FC this week before the MLS transfer window closes?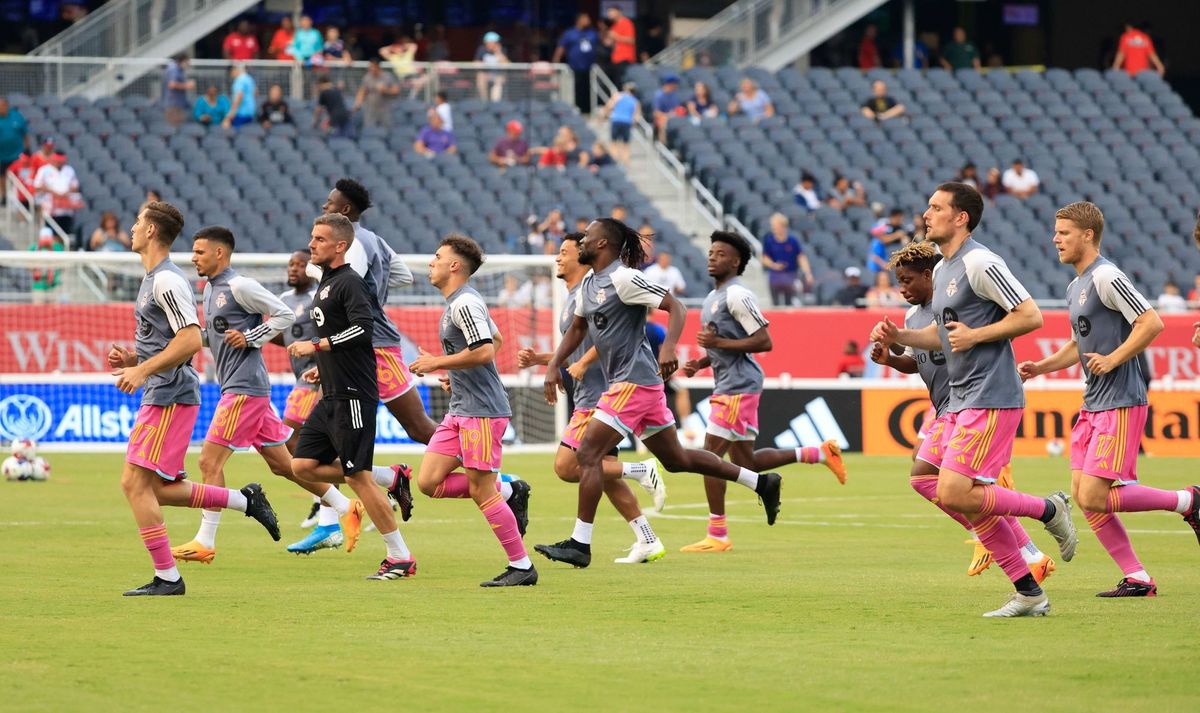 Welcome to the latest edition of TFC Republic Weekly, an email newsletter that will land in the inbox of both paid subscribers and free members of TFC Republic every Monday.
This newsletter will look at what's in store over the next seven days for Toronto FC and set up its schedule of games for the week.
You'll also get a glimpse of what to expect at TFC Republic in the coming days.
So, without further ado...
Toronto FC eliminated from Leagues Cup
The search for goals and points by Toronto FC under interim coach Terry Dunfield continues with seemingly no end in sight.
TFC bowed out of the Leagues Cup following a 1-0 loss to Mexican side Atlas Fútbol Club at BMO Field on Sunday night, a result that further compounded the Reds' woes during this nightmarish campaign.
Despite conceding an early goal, it wasn't a bad overall effort from Toronto. Considering their recent run of form, the Reds can take some small comfort in limiting the Liga MX club to just one goal. But moral victories won't do this struggling franchise any good right now – it needs the genuine kind.
Toronto has suffered six straight shutout losses since Dunfield replaced Bob Bradley and its goal drought now stands at 619 consecutive minutes. The team hasn't scored since a 2-1 road loss to the New England Revolution on June 24, which was Bradley's last game in charge. They've also conceded a franchise record 15 straight goals.
Overall, the Reds have been shut out seven times in their previous eight outings – and been outscored 18-1 in that run – and are winless in 11 (0-8-3). TFC's last victory came in a 2-1 home decision over D.C. United on May 27 – it's their only win in the last 17 matches.
"Unfortunately, the results and goals for maybe haven't represented the work that's gone into it at times. But we'll continue to keep pushing and finding a way to give a result to an incredible fanbase," Dunfield promised.
TFC returns to action on Aug. 20 when it hosts CF Montreal in an MLS regular season game at BMO Field.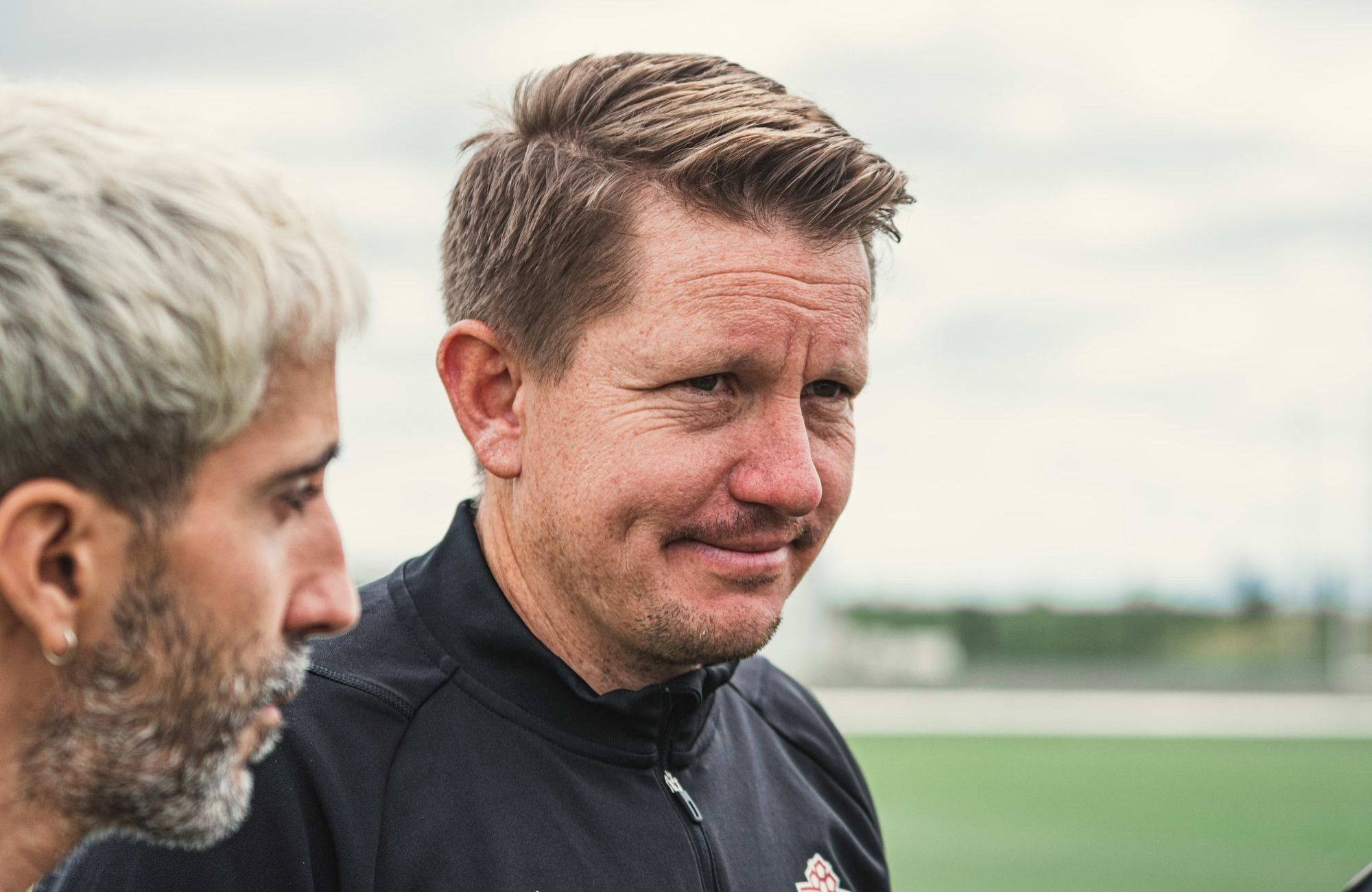 Time running out for TFC to make more roster moves
New Toronto FC GM Jason Hernandez has been busy since the MLS secondary transfer window opened on July 5.
Hernandez has already made four trades, including bringing in Argentine Franco Ibarra (on loan from Atlanta) and fellow midfielder Latif Blessing (from New England). Gone are midfielder Mark-Anthony Kaye (to New England), defender Matt Hedges (to Austin) and forward Ayo Akinola (to San Jose). The Reds also signed forward Cassius Mailula via transfer from Mamelodi Sundowns FC of South Africa's top division.
Last week, TFC Republic reported that Toronto tabled an offer for Richie Laryea to Nottingham Forest, and that the Canadian international's fate currently lies in the hands of the English side. At the same time, TFC Republic understands that the Reds are pursuing other players to possibly fill in at the right fullback position in case a deal for Laryea with Nottingham doesn't happen.
However, the clock is working against TFC as the MLS secondary transfer window closes on Aug. 2. At that point, all MLS clubs can't complete any more transfer signings or make any trades within the league. So, Toronto and Nottingham would have to agree on something by Aug. 2 in order for Laryea to come back to TFC this season. Laryea's loan from Nottingham ended on June 30.
Laryea, a 28-year-old from Toronto, has been TFC's season MVP in 2023 with two goals and three assists in 18 MLS appearances (all starts). Incredibly, he still ranks third in minutes played this season (1,611 out of a possible 1,620), even though his last appearance came on June 21 and he was unavailable for Toronto's last five games before the break for the Leagues Cup. On five occasions this year, he was named to the MLS team of the week, more than any other TFC player.
Club president Bill Manning previously told TSN's Luke Wileman in an interview on July 1 prior to the home game vs. Real Salt Lake that TFC were in talks to bring Laryea back to Toronto. At his introductory press conference on June 27, Hernandez said signing Laryea was a top priority.
Nottingham Forest originally signed Laryea, a Canadian international with 45 caps, to a three-and-a-half-year contract when they purchased him from the Reds in January 2022. Forest then sent Laryea back to TFC last summer on a year-long loan deal. During his second tenure in Toronto, he firmly established himself as one the best fullbacks in MLS with his solid defending and outstanding attacking runs down the flanks.
TORONTO FC TICKET DISCOUNT FOR TFC REPUBLIC SUBSCRIBERS!
TFC Republic subscribers can get up to a 25% discount (including no Ticketmaster fee) on ticket prices for Toronto FC home games.
To receive the special promo code, email me at
johnmolinaro@rogers.com
(Please don't share promo code with non-TFC Republic subscribers).
CanWNT eliminated at FIFA World Cup
The Canadian women's team let it be known it felt it wasn't getting the respect it deserved ahead of this summer's FIFA World Cup. But respect is earned – it's not automatically given. And while winning an Olympic gold medal was an impressive feat, finding success at the World Cup is an entirely different matter.
It's a lesson the Canadians learned the hard way on Monday as they crashed out of the tournament with an embarrassing 4-0 loss to co-hosts Australia at Melbourne Rectangular Stadium.
In doing so, Canada became the first reigning Olympic champion to fail to advance out of the group stage at the FIFA World Cup. This was the first time the Canadian team has conceded four goals in a World Cup match since a 4-0 loss to France in the group stage of the 2011 tournament.
Canada finished third in Group B with four points, behind Australia (six points) and Nigeria (five). The Republic of Ireland (one) finished bottom of the table.
Monday's dreadful performance capped off a woeful World Cup for Canada, who has now failed to get out of the group stage five times in its eight tournament appearances. The Canadians managed to only score two goals (one of them an own-goal) at this tournament, which means persistent questions about the team's attacking ability will only grow louder as the team attempts to recover from this.
---
---
Stories to look out for at TFC Republic
As outlined earlier, the MLS secondary transfer window closes this week. We'll have a in-depth feature examining the each of the roster moves made by Toronto FC this month, where things stand with the team's rebuild and the way forward for new GM Jason Hernandez. Look for the story to run on Thursday.
Other stories that will be published later this week include:
My column on the state of the union at Toronto FC.
My weekly TFC "random thoughts" column.
The latest instalment in our "MLS rules explained" series.
In-depth post-game coverage of Canada's match vs. Australia at the FIFA Women's World Cup on Wednesday.
In-depth preview coverage of Canada's round-of-16 match at the FIFA Women's World Cup on Wednesday.
The reader mailbag.
And much more!
---
TFC Republic mailbag
TFC Republic will feature a regular reader mailbag column where I answer questions from subscribers about Toronto FC and Canadian soccer in general.
I'll answer the best questions submitted to me by TFC Republic readers, so feel free to drop me an email at johnmolinaro@rogers.com. You can also reach out to me via Twitter and Facebook.
(Top photo courtesy of Andy Truong/Toronto FC)
---
TFC Republic is a paid-subscription website. All of the content at TFC Republic is behind a paywall, and you need to be a subscriber to access it. It costs only $8 for a one-month subscription, or $50 for a full year (prices include 13% GST/HST). What a great deal, eh?  Don't miss out, and order your TFC Republic subscription today!