Feature
TFC's Jesús Jiménez looks to prosper with Italian DPs now onboard
The hope is that the arrivals of Bernardeschi and Insigne can reignite the Spanish striker as a scoring threat for Toronto FC.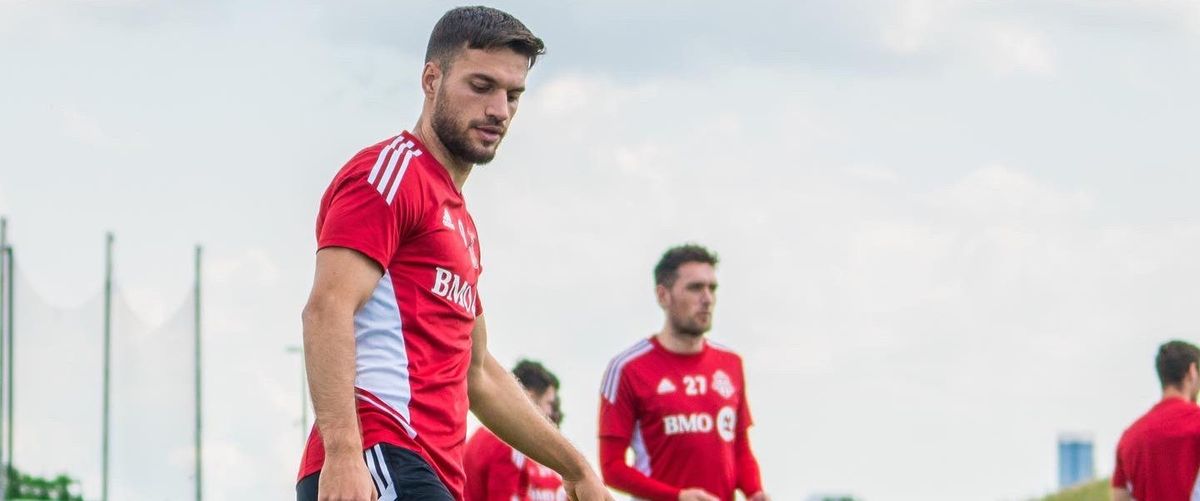 Michael Bradley was the Toronto FC player who benefited the most from the presence of Lorenzo Insigne and Federico Bernardeschi in their respective MLS debuts.
Both of them registered assists on Bradley's goals over the weekend, as the Reds romped to a 4-0 win over Charlotte FC at BMO Field. Bernardeschi's perfect delivery into the box off a corner kick found Bradley who headed it home, while Insigne's sublime back-heel flick set up the TFC captain for his second goal of the contest. It marked the first time that Bradley recorded a brace in an MLS game since the 2019 season opener.
But don't overlook what the introduction of the Italian duo meant for Jesús Jiménez. The Spanish striker didn't score against the expansion club, but he was far more involved on Saturday than he's been in recent games - the native of Leganés only had one shot in each of his last two appearances. Against Charlotte, Jiménez had two shots and recorded one key pass - the final pass leading to the recipient of the ball having an attempt at goal without scoring.