Video blog
TFC Talk: Jonathan Osorio recovering from 'neurological dysfunction'
The veteran midfielder hopes to be available this weekend for TFC and later this month for the Canadian men's team.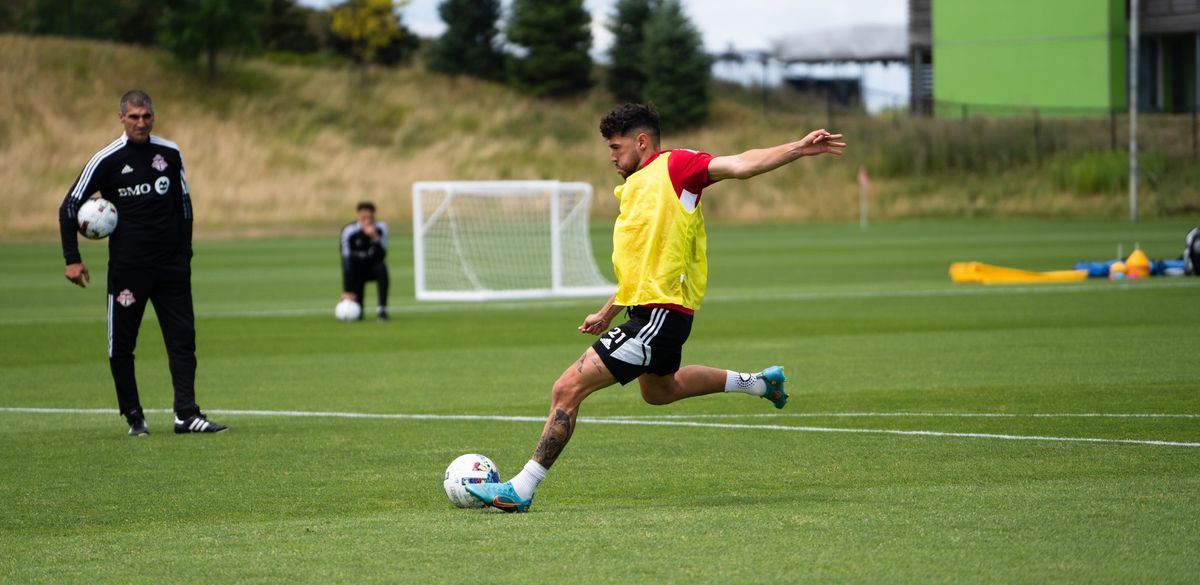 Some important news from Toronto FC, as veteran midfielder Jonathan Osorio revealed he has been dealing with what he called a "neurological dysfunction'' for the past two months.
Osorio, 30, spoke to reporters after Thursday's practice and explained the problems started when he took an elbow to the head from Xherdan Shaqiri in a July 13 road game against the Chicago Fire. As a result, the left side of his head and his jaw were not aligned properly, which led to the neurological issues.
Osorio has missed TFC's last four games, but he was fully involved in training this week, and he said he's feeling much better. The Canadian international is hopeful he'll be able to play for the Reds in their road game on Saturday against Orlando City.
In the latest video blog, I discuss this latest news about Osorio, what his potential return to action will mean for both Toronto FC and the Canadian men's team, and about his future with TFC beyond this season.
Watch the video below: